We touched upon the backwards compatibility of the Xbox Series X in our last press release report, where Jason Ronald, Director of Program Management for the Xbox Series X revealed "thousands of games are already playable on Xbox Series X today, from the biggest blockbusters to cult classics and fan favorites" and "Not only should gamers be able to play all of these games from the past, but they should play better than ever before."
Earlier this morning, another official Xbox Series X blog post revealed which enhanced titles would be available from the Xbox Series X launch, which the Xbox team has given the official designation of "Smart Delivery."
Xbox Series X Smart Delivery
Smart Delivery will allow Xbox owners to have their game purchases automatically upgraded to the best and most recent version of the game once they become available. As the press release states, "… if you purchase the Xbox One version of a supported title, we will deliver the best version of it to your Xbox One, as usual. If you decide to jump into the next generation with Xbox Series X, we will automatically provide the Xbox Series X version of the game at no additional cost when it becomes available."
Xbox Series X owners won't have to worry about downloading the wrong version upon upgrading and the process won't be limited to digital purchases of the game either, as physical copies of Xbox games will also support the Smart Delivery system. The press release covers a few different scenarios to make the Smart Delivery process more clear:
If a player purchases Gears 5 or plays it on Xbox Game Pass, all they'll have to do is push a button to download the optimized version of it after purchasing an Xbox Series X. The feature will be available from day 1 of the Xbox Series X's launch.
The upcoming Halo Infinite will launch for both the Xbox Series X and the Xbox One platforms this holiday season; players will only have to purchase the title once, for whichever system they own and then have the best version of the game at their choosing. "If you pick up Xbox Series X for your living room, Smart Delivery will recognize that and deliver you the Optimized version there. If you decide to move your existing Xbox One to a bedroom or the office, Smart Delivery will recognize that too and deliver that version when you're playing on Xbox One."
As reported in the last Xbox Series press release, many games from the current Xbox One and previous platforms will be optimized for the Xbox Series X when it launches. "If you pick up Xbox Series X at launch this holiday, you can play it there too in compatibility mode picking up exactly where you left off. Then, when CD PROJEKT RED delivers an Xbox Series X Optimized version of Cyberpunk 2077, you'll automatically get upgraded once it's available at no additional cost."
Smart Delivery will also be available for Xbox Game Pass titles: "Outside of our Xbox Game Studios titles, it will be up to the individual developer to determine whether they take advantage of Smart Delivery."
Worried about previous save data going to waste when you optimize your game for the Xbox Series X? The Xbox team has thought of that as well. "As was the case with our current backwards compatible titles, you won't have to worry about losing any progress either. Thanks to our commitment to compatibility across generations, you can be assured that when you purchase a game on Xbox One today, your game library, progression and entire gaming legacy moves forward with you if you jump into the next generation with Xbox Series X."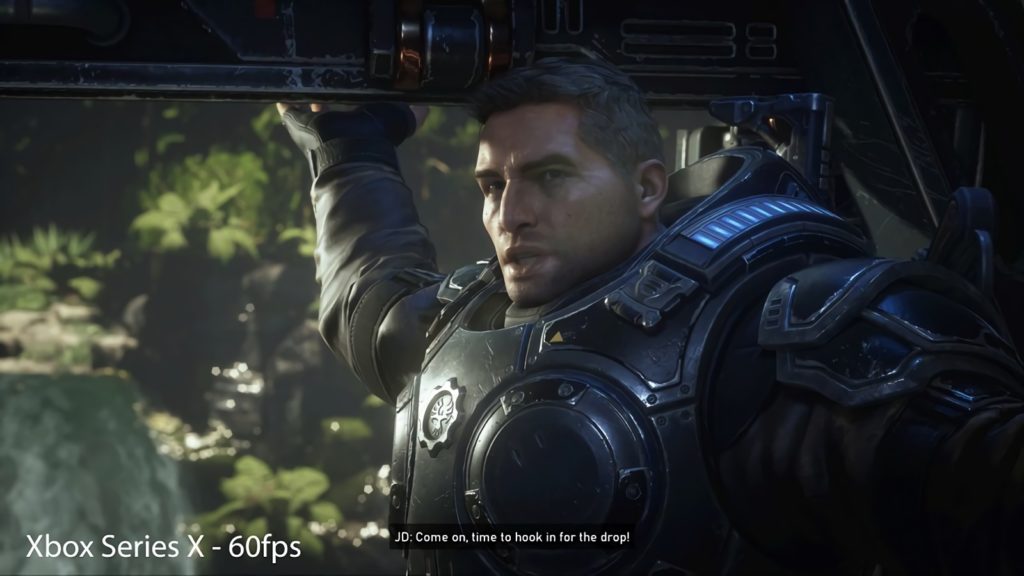 Here's a list of new and existing titles that will be optimized for the Xbox Series X upon launch (in addition to the thousands of games players will be able to bring with them via backwards compatibility on Day 1):
Halo Infinite
Cyberpunk 2077
Assassin's Creed Valhalla
Destiny 2
DiRT 5
Scarlet Nexus
Chorus
Vampire: The Masquerade – Bloodlines 2
Yakuza: Like a Dragon
The Ascent
Call of the Sea
Gears 5
Second Extinction
Metal: Hellslinger
What do you think of Xbox Series X's Smart Delivery? Which game are you looking forward to playing in optimized form on the Xbox Series X on day one of the launch? More games confirmed for Smart Delivery will be added to the list as they are officially announced.