"What year is it!?"
The next installment of Mortal Kombat is going back in time. Instead of following up the franchise best-selling Mortal Kombat 11 with Mortal Kombat 12, NetherRealm Studios is flipping the script and setting the upcoming Mortal Kombat 1 centuries before the first Mortal Kombat tournament, in a world forged by the newly-crowned fire god Liu Kang.
Alongside Liu Kang, Mortal Kombat 1 will see alternate versions of Kitana, Mileena, Kung Lao, Sub-Zero, Scorpion, Shang Tsung, and the version of Jonny Cage we were supposed to get thirty years ago when the original Mortal Kombat was released… Jean-Claude Van Damme?!
"He was supposed to be Johnny Cage," Mortal Kombat series co-creator Ed Boon originally revealed in an interview with Polygon. "We took images of Bloodsport and talked about digitized graphics and how it's going to be [Van Damme] in the game. At some point he passed. But we later inquired, maybe a couple of times, as recently as, like, [Mortal Kombat 9], if he wanted to be in a skin of the game. For some reason, it just never came through." It looks like all these years later, Jean-Claude Van Damme has finally given into Mortal Kombat.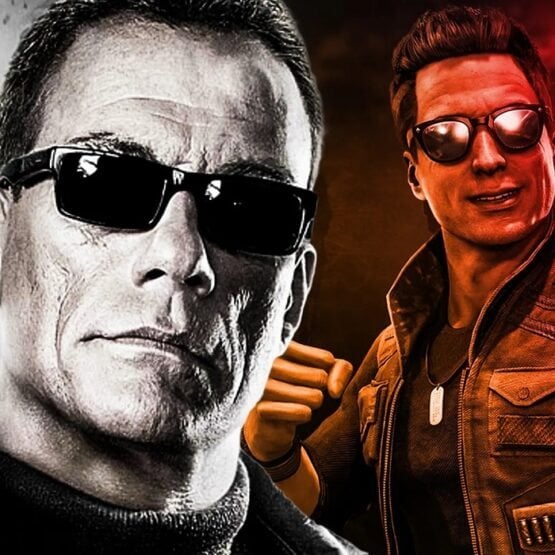 Jean-Claude Van Damme was one of the most popular martial artists and action stars of the 90s, starring in such films as Bloodsport, Kickboxer, Double Impact and Universal Soldier. He's also had a bit of resurgence as of late, with starring in the self-parodying Jean-Claude Van Johnson series in 2016 on Amazon Prime. His distinctive fighting style, hyperbolic sound effects and captivating bravado were all key ingredients in making Van Damme a star and many of these qualities can be seen in the character of Johnny Cage, a point which MK co-creator reiterated to Polygon.
"The fiction behind Mortal Kombat was kind of already in development even prior to us chatting with Van Damme, and when he ended up not being involved, we just kind of marched ahead," Tobias said in 2019. "So the idea of his involvement was he was either going to play himself in the game, in the fiction of the game, or he was going to play a character in the fiction of the game. His character is eventually what became Johnny Cage."
Johnny Cage would eventually be played by martial artist Daniel Pesina in the first two Mortal Kombat games as well as actor Linden Ashby in the 1995 Mortal Kombat film but the likenesses to Jean-Claude Van Damme remained. As for how his character will represent Johnny Cage hundreds of years before the Mortal Kombat timeline with which we're familiar or if his character will be an ancestor to Cage remains to be seen.
Van Damme's Johnny Cage skin will be available through the Kombat Pack add-on, which can be obtained through the Mortal Kombat 1 Premium Edition ($109.99) and Kollector's Edition ($249.99). The base Mortal Kombat 1 edition will be priced at $69.99 for the PS5, Xbox Series X|S, PC, and Switch platforms.
What do you think of the fact that Johnny Cage will have a Jean-Claude Van Damme skin in Mortal Kombat 1 after thirty years of Boon and Tobias trying to get him to play the character in the original version? Let us know in the comments.
Check out the characters we most want to see in Mortal Kombat 1.