We first came across the cosplay of Danielle Vedovelli through her Taki from Soul Calibur cosplay and were impressed by not only the accuracy and extreme likeness to the game's staple female ninja character, but also the impressive attention to detail in her ornamentation and weaponry. Peep below to check out Danielle's Taki cosplay in all its glory; not only does she rock the form-fitting,maroon/pink bodysuit, but she also sports silver vambraces along with her trademark demon mask and sheathed weapons, twin swords called the Rekki-Maru and Mekki-Maru, respectively.
Taki (Soul Calibur)
Mai Shiranui (King of Fighters)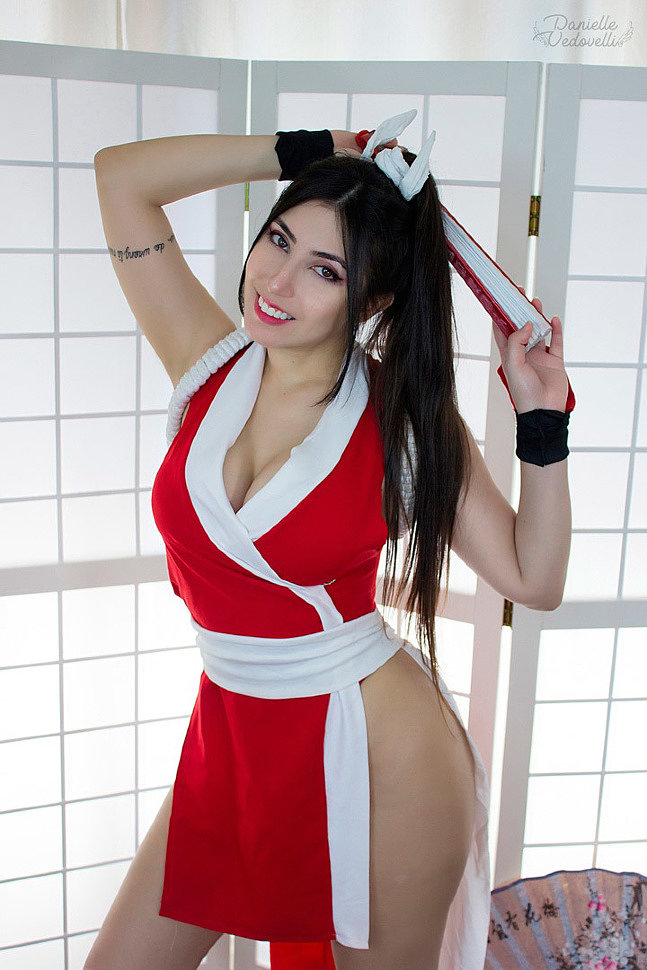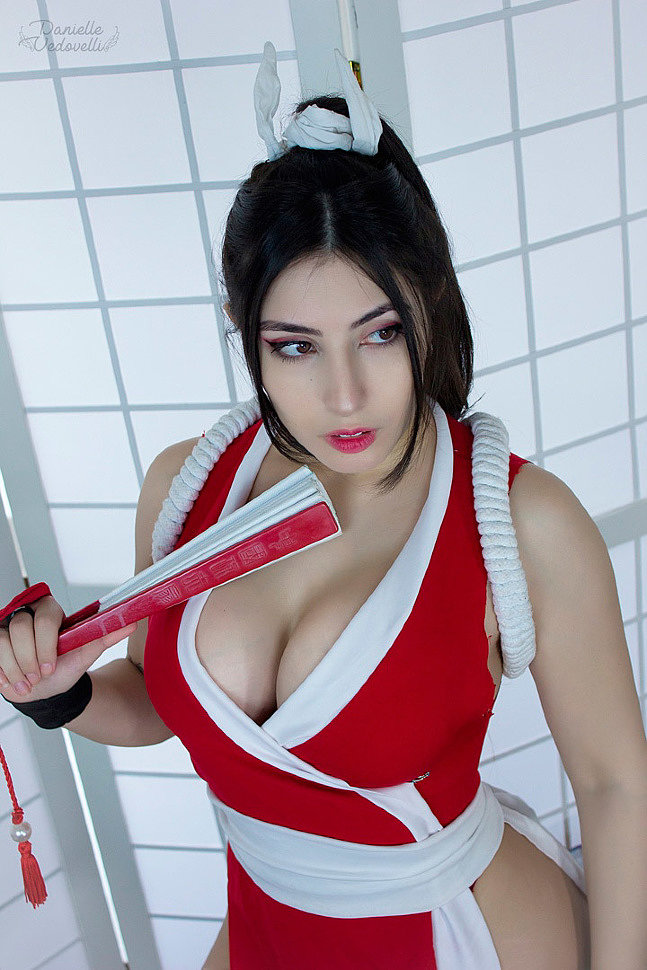 Reika Shimohira (Gantz)
Here Danielle cosplays Reika Shimohira, a main character from the Gantz anime. Reika is a popular Japanese idol famous for her singing, acting and modeling, as well as an extremely skilled Gantz player. Here she sports Reika's trademark leather costume, which fits all the way to the neck and features a number of glowing blue nodes around her neck, lining her wrists and circling her waist like a belt.
Ada Wong (Resident Evil)
Danielle flexes the red dress and hairstyle of the enigmatic spy who first appeared in Resident Evil 3, Ada Wong.
Kitana (Mortal Kombat)
Danielle's Katina cosplay wins.
Jade (Mortal Kombat)
Danielle portrays Jade, Kitana's palette-swapped, childhood friend with aplomb as well.
Tifa Lockhart (Final Fantasy VII)
What would a video game cosplay gallery be without Tifa Lockhart, the hard-hitting protagonist (and Cloud Strife's love interest) from Final Fantasy VII?
Jill Valentine (Resident Evil)
As if Ada Wong wasn't enough, here Danielle depicts Jill Valentine, the iconic heroine from Resident Evil.
Princess Leia (Star Wars)
[Insert "The Force is strong with this one" joke here.]
First #SlaveLeia pic ♥️
Actual set coming to https://t.co/27Lb2QzY4G this month for Tier 1 and up 😁
📸 @Eduardosuvorov pic.twitter.com/KIIFGIOIQz

— Danielle Vedovelli 🌸 (@DanieVedo) May 23, 2019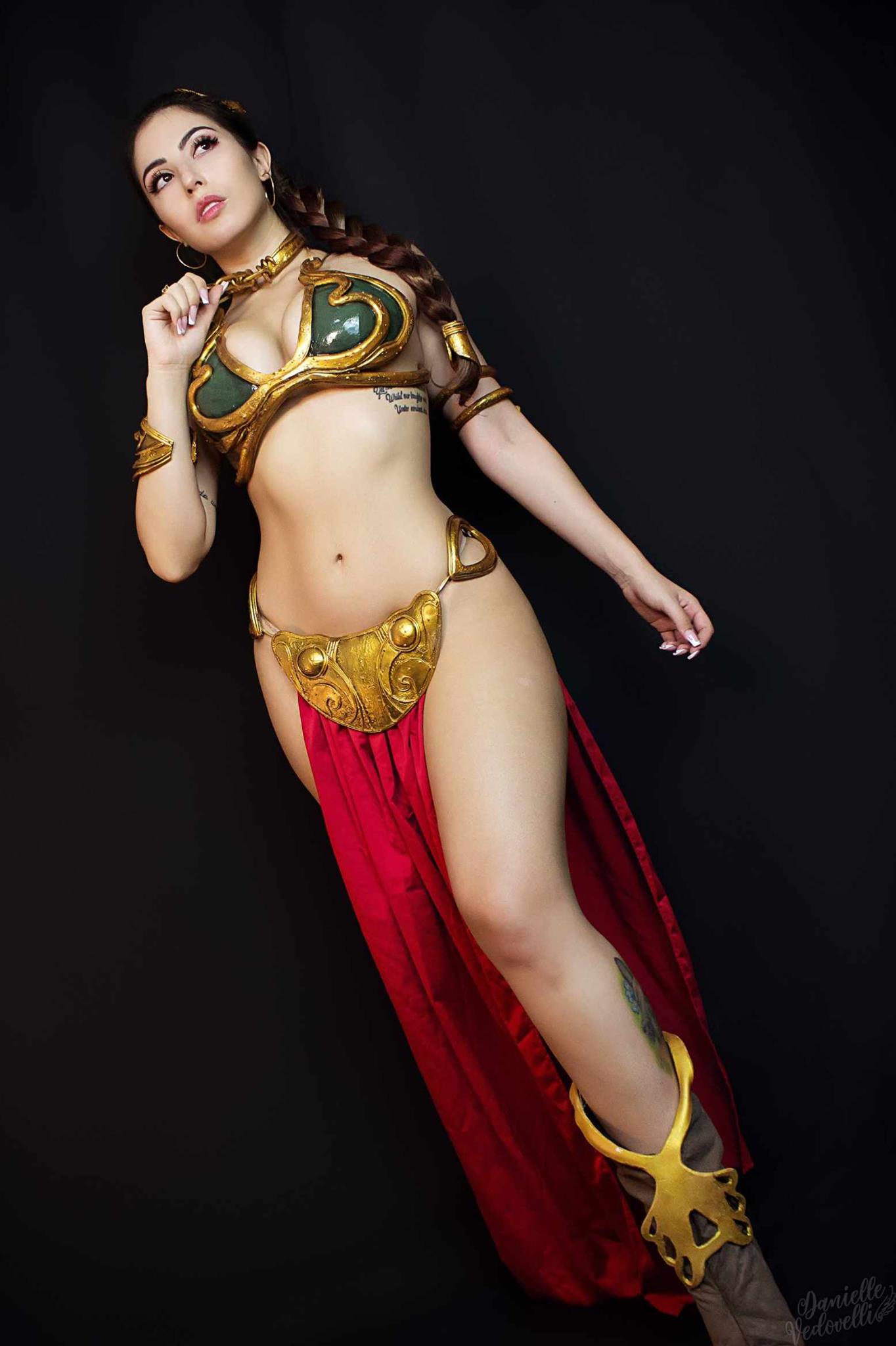 Chun-Li (Street Fighter)
Danielle Vedovelli proves she's worthy to portray the strongest woman in the world (high kicks and all), Chun-Li from the Street Fighter series. (Danielle is also a martial artist in real life, she doesn't just cosplay as one.)
Which character from our comic book and video game cosplay of Danielle Vedovelli gallery was your favorite? Let us know in the comments.