The summer heat is in full effect but Animal Crossing: New Horizons has the solution — cooling off in the ocean with the Animal Crossing: New Horizons Summer Update Wave 1.
Starting on July 3rd, players will have the ability to throw on wet suits, head for the beach, jump into the water and dive beneath the surface to collect a number of sea creatures (like clams, eels and sea stars) that can be subsequently donated to Blather's museum (instead of only being able to walk to the water's edge and go fishing). Of course, nautical-themed furniture (mermaids!) and applicable DIY crafting options will also be added to the mix.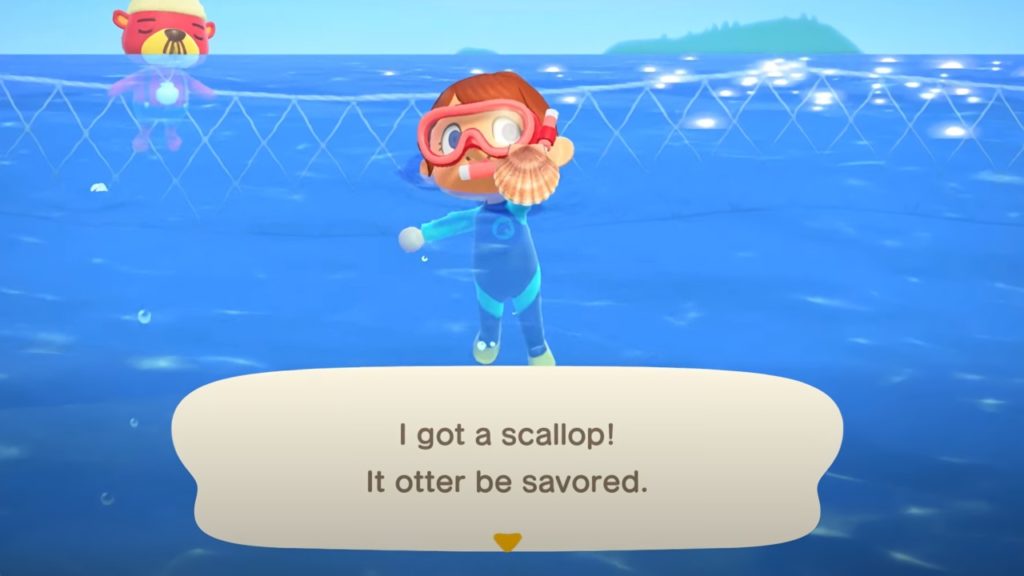 In addition, the Summer Update will reintroduce two characters that longtime Animal Crossing might be familiar with: Pascal, the philosophically-rooted sea otter and Gulliver, the sailor-outfitted seagull who will now wash ashore decked out in pirate gear.
The Animal Crossing: New Horizons Summer Update Wave 1 will be available on July 3rd.