One of our favorite characters from both The Legend of Zelda universe and Super Smash Bros. is the deadly, face-masked Sheik, who first appeared in The Legend of Zelda: Ocarina of Time (and Super Smash Bros. Melee outside of the Zelda games). Although Sheik appears to be a male Sheikah, the latter of which is a clandestine tribe of people in the Zelda universe with even more arcane magic abilities, Sheik is in fact a persona of Princess Zelda.
Cosplayer Faelia brings the mysterious Sheik to life in the following image gallery; perhaps the most impressive facet of the Sheik cosplay, besides her pointy ears,
Sheik also appears as a playable character in Hyrule Warriors, a Legend of Zelda spinoff for the Nintendo Wii U. Hyrule Warriors will see another installment for the Nintendo Switch called Hyrule Warriors: Age of Calamity, a hack and slash, context-based combat game under development from the Zelda team and Koei Tecmo. The game will take place 100 years before Breath of the Wild.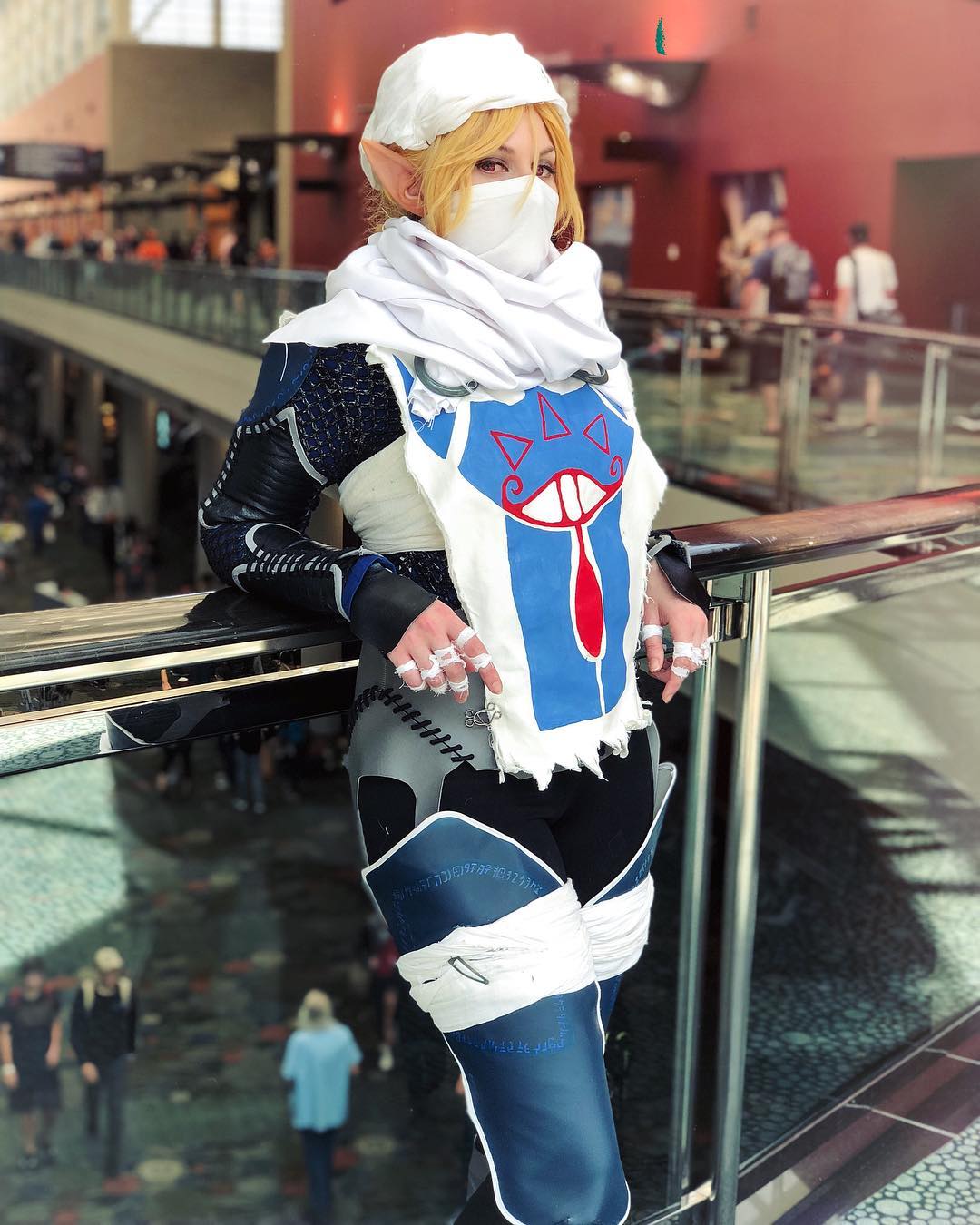 "Time passes, people move… Like a river's flow, it never ends… A childish mind will turn to noble ambition… Young love will become deep affection… The clear water's surface reflects growth…" — Sheik
Further reinforcing the similarities in her appearance to a ninja, Sheik will often disappear in a cloud of smoke she surrounds herself in after throwing down Deku Nuts like a smokebomb.
Do you think this Legend of Zelda Sheik cosplay by Faelia was legendary? Let us know in the comments.
If you liked this cosplay by Faelia, be sure to check out her beacons.ai page which contains links to her social media, Amazon Wishlist and ko-fi pages.