When Travis Scott said, "This sh– way too formal, y'all know I don't follow suit," in his 2018 Billboard Music Award-winning collaborative song featuring Drake, "Sicko Mode," the lyrics could've been foreshadowing for an unconventional yet unprecedented performance he put on for over 12 million rabid fans at once. But what sort of venue could handle or even allow 12.3 million Travis Scott stans at once, especially during the height of the COVID-19 pandemic?
Fortnite, Epic Games' insanely popular online battle royale game could. And did. Via Fortnite and Travis Scott's Astronomical Tour, to be more specific.
According to the official Fortnite press release, Travis Scott's Astronomical show is "an is an other-worldly experience inspired by Cactus Jack's creations, built from the ground up in Fortnite, Cactus Jack being a pseudonym for Travis and also the name of his record label. And yes, the experience drew in a whopping 12.3 million concurrent Fortnite players, as reported by Epic Games on their social media:
Over 12.3 million concurrent players participated live in Travis Scott's Astronomical, an all-time record!

Catch an encore performance before the tour ends: https://t.co/D7cfd2Vxcc

— Fortnite (@FortniteGame) April 24, 2020
The ten-minute performance took place on Thursday, April 23rd and included such Travis Scott bangers as the aforementioned "Sicko Mode," "Highest in the Room," "goosebumps," "Stargazing," and the premiere of a brand-new collaboration with fellow rapper Kid Cudi, "The Scotts."
If you missed La Flame's virtual gig the first time around, fret not, as Epic Games has set up multiple encore performances (they aired an encore on Friday morning at 10AM EST to start) to make sure players get in on the experience:
Fortnite Travis Scott Astrological Showtimes
Saturday, April 25, 2020 at 12AM ET
Saturday, April 25, 2020 at 11AM ET
Saturday, April 25, 2020 at 6PM ET
Spotify has also put together a Fortnite and Travis Scott Present: Astronomical playlist to celebrate the event.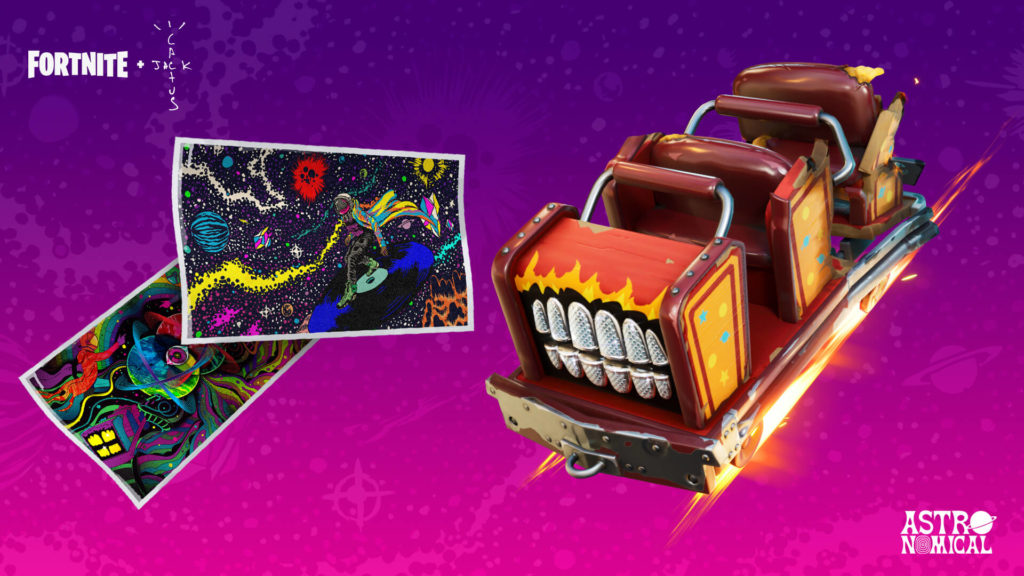 Players who login for the Astronomical virtual concert will also receive the Astroworld Cyclone Glider and two new loading screens to demonstrate their participation. Scott will also take part in Fortnite's Icon Series, which allows players to purchase Travis Scott skins and other related in-game cosmetics from the game's item shop on Tuesday.
Scott posted an image of his in-game skin on his Twitter earlier this week:
TOOK IT STRAIGHT FROM OUTSIDE STRAIGHT TO THE COUCH CACTUS JACK FOR FORTNITE https://t.co/igthHpDLM2 pic.twitter.com/237EIy6FwJ

— TRAVIS SCOTT (@trvisXX) April 20, 2020
Did you login for the Fortnite Travis Scott virtual performance? Was it a trippier, more impressive performance than you thought it would be? How many kids are going to be telling their kids in the future, "Yep, I remember the first concert I ever went to. Travis Scott Astronomical concert back in 2020. Met your grandmother there"?
And was Deadpool in attendance?