"No, sweet one. See, my precious: if we has it, then we can escape, even from Him, eh? Perhaps we grow very strong, stronger than Wraiths. Lord Smeagol? Gollum the Great? The Gollum! Eat fish every day, three times a day, fresh forum the sea. Most precious Gollum! Must have it…"
The first fully next-generation console game has been revealed and it will center around the unlikeliest of protagonists: the Lord of the Rings' "small, slimy creature" and longtime holder of the One Ring, Gollum. German publication GameStar revealed the first in-game photos for the game earlier this morning: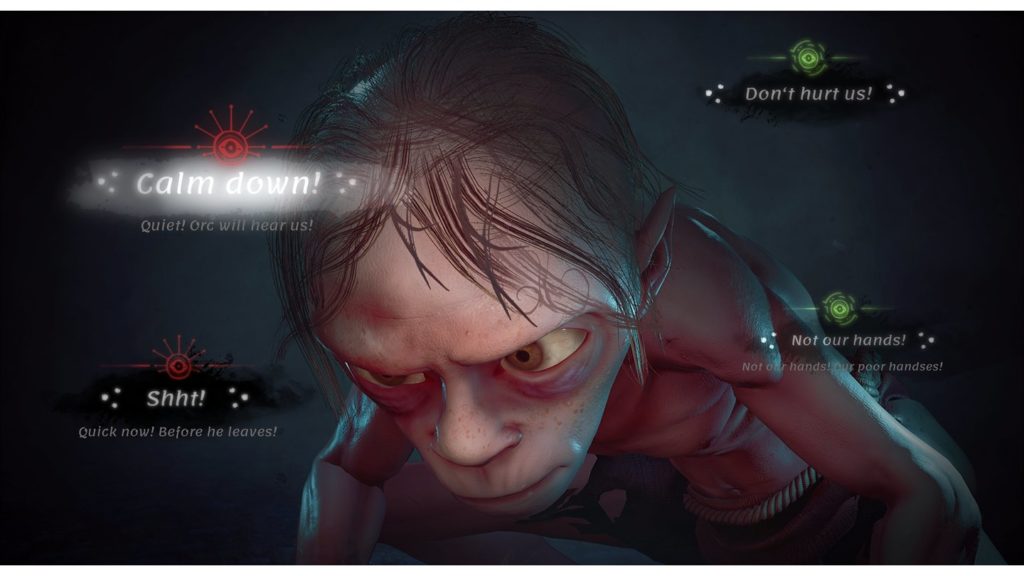 This screenshot displays some of the conversational choices Gollum will be able to make in-game. Will Gollum be able to beguile his way out of harm's way with Smeagol-speech or will he capitulate to Gollum's irritability?
Gamestar describes Lord of the Rings: Gollum as an "action-sneaking game," which the above image depicts. Can you help sneak Gollum past these orc guards and wargs?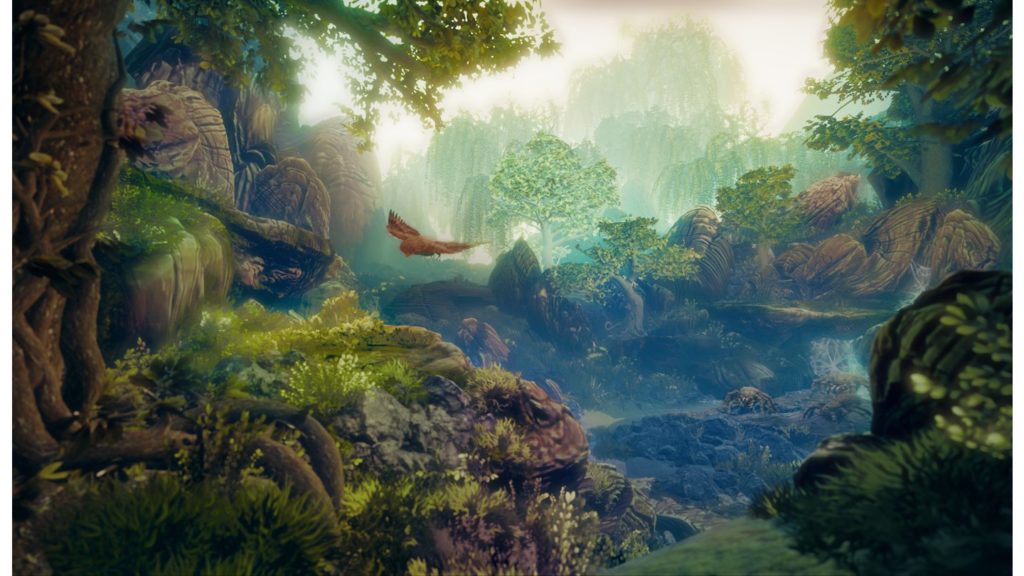 Apparently the game won't be all caves and darkness, as this vibrant, green outdoor shot seems to suggest. But wait a minute, what are those creatures in the distance?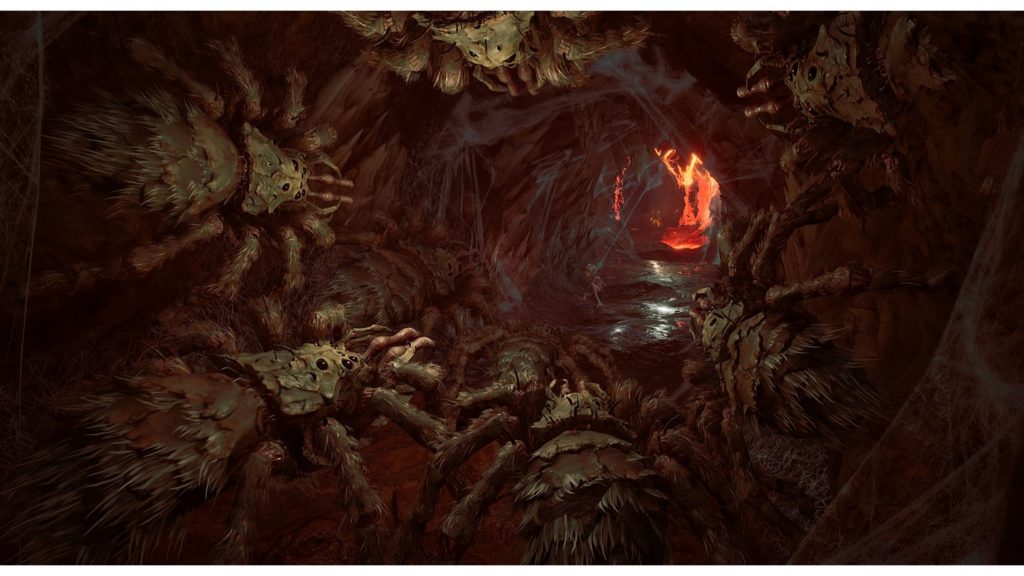 Unholy Ungoliant! Maybe we spoke too soon. Could these giant spiders be foreshadowing for Gollum's affiliation with the great spider, Shelob?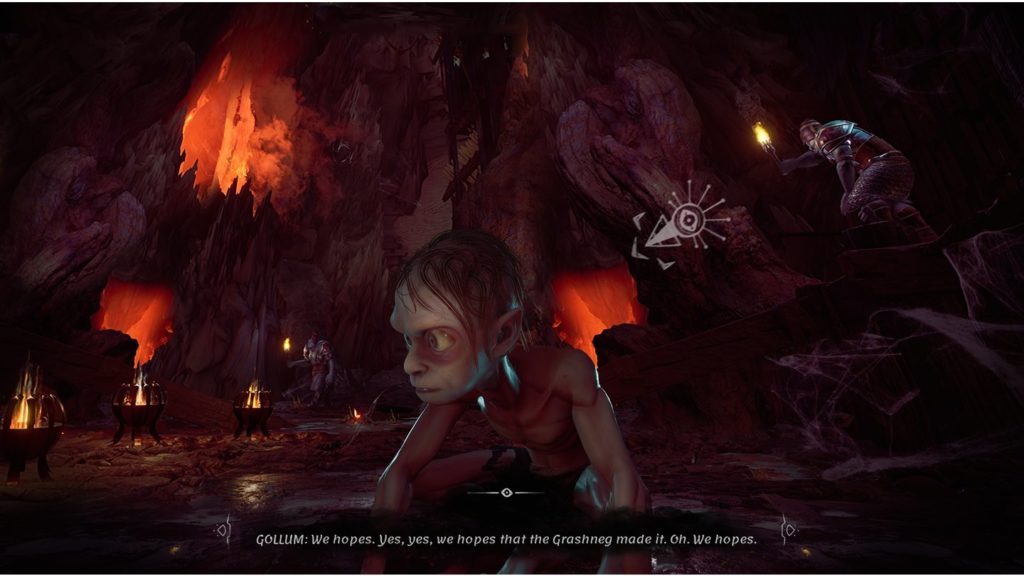 We're not exactly sure what Gollum's referring to in this snippet of conversation but knowing him he wouldn't have much concern for someone or something unless it aided in his retrieval of the One Ring.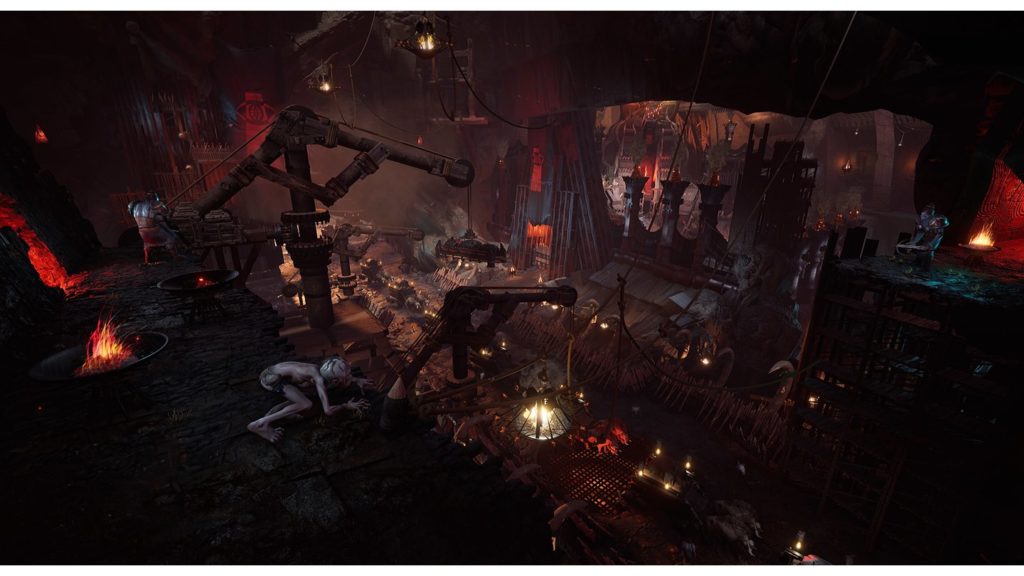 The above image depicts Gollum crouching and overlooking some sort of orc smelting operation. Although the artstyle is more cartoonish looking than other Lord of the Rings games such as Middle-Earth: Shadow of Mordor, the style and lighting are very impressive nonetheless.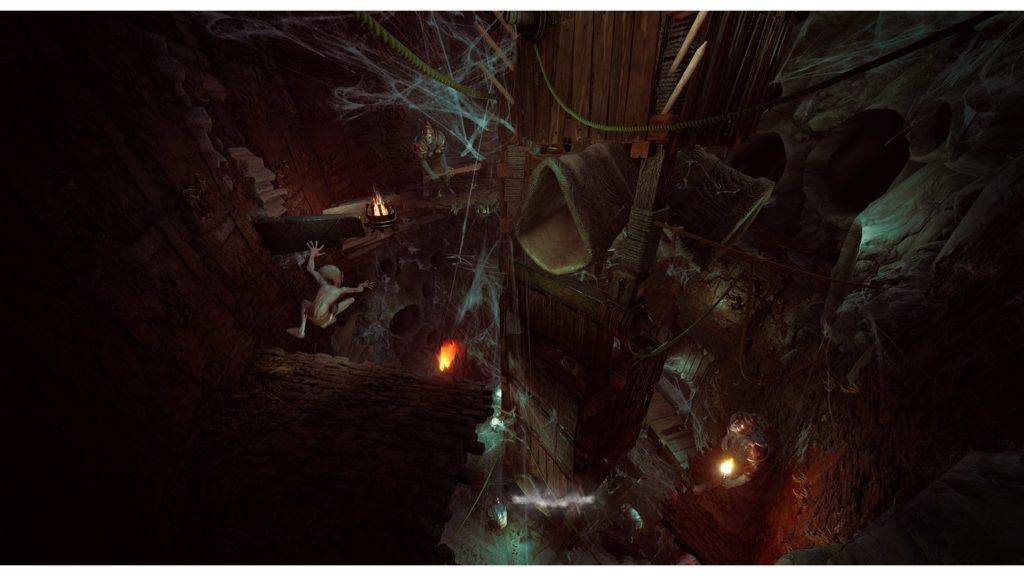 Gollum climbing his way to the top of the cliff-face while avoiding orcs and cobwebs.
German video game developer Daedalic Games (The Dark Eye series, Deponia series) is mostly known for their 2D games, so it remains to be seen how they'll do in their first 3D endeavor, but as huge Lord of the Rings fans we'll be paying close attention to its development.
Lord of the Rings: Gollum will be available on PC, Xbox Series X and Playstation 5 platforms.