It was announced on Monday that everyone's favorite web-head (well, maybe scratch J. Jonah Jameson from that list) would be joining the roster of Earth's Mightiest Heroes as a playable character in upcoming Marvel's Avengers, an action-adventure RPG game from developers Crystal Dynamics and Eidos-Montreal and publisher Square Enix.
There was only one catch: Spider-Man would be a Playstation exclusive, a divisive move among video game fans eagerly awaiting Avengers, especially those fans who would be missing out on Marvel's flagship superhero in the Xbox One/Series X and PC versions. Surprisingly, the move also disheartened some Playstation 4 and 5 fans who'd be getting Spidey as an exclusive character because the move strongly foreshadowed that the webslinger wouldn't be an integral character to the game's main narrative, instead relegating him to no more than DLC-character status.
Your friendly neighborhood Spider-Man comes to Marvel's Avengers, exclusively on PlayStation. Crystal Dynamics offers early details on its own, unique take on the post-launch Hero: https://t.co/GA3t6Y40KI pic.twitter.com/TEho59XfIc

— PlayStation (@PlayStation) August 3, 2020
Although from a business perspective it's not difficult to see why the Spider-Man exclusive move was made (Sony owns the movie rights to Spider-Man alongside Disney/Marvel), Crystal Dynamics head Scot Amos met with media to explain why the decision was made and how the Spider-Man exclusivity announcement would play into similar decisions in the future.
"Because of Sony's unique relationship with Marvel and PlayStation, specifically, that gives us an affordance with Spider-Man that we wouldn't have otherwise," Amos explained to Matthew Aguilar of Comicbook.com. "So that's something unique because of that relationship, but looking at the future you know we have cross-gen, PS4 to PS5 will work and Xbox to Xbox Series X will work so cross-gen works. Looking at cross-play as a broader ecosystem is something we want to explore absolutely for the future. At the moment we have no promises, we have no announcements, but it's saying 'hey, this is a connected world we want everybody to play together where they can.' So when we get to it, and assuming we get to that future, certainly we'll talk about [cross-play] then, but for the moment it is two separate issues of saying one does not actually influence the other. We wanted this to be something specific because of the unique relationship and the great partnership between Sony and our collaboration with Marvel that's awesome and then looking at future consoles and other announcements, we'll make them when it's time."
Although Amos' statements seemed to presage the fact that crossplay between systems would be an accentuated feature in the future, he didn't specify whether the Xbox One or Xbox Series X would be gaining their own exclusive character as compensation for the Spider-Man move. He did stress that players from all platforms should remain optimistic and that new characters would be implemented in the future, including ones that fans haven't even thought of yet.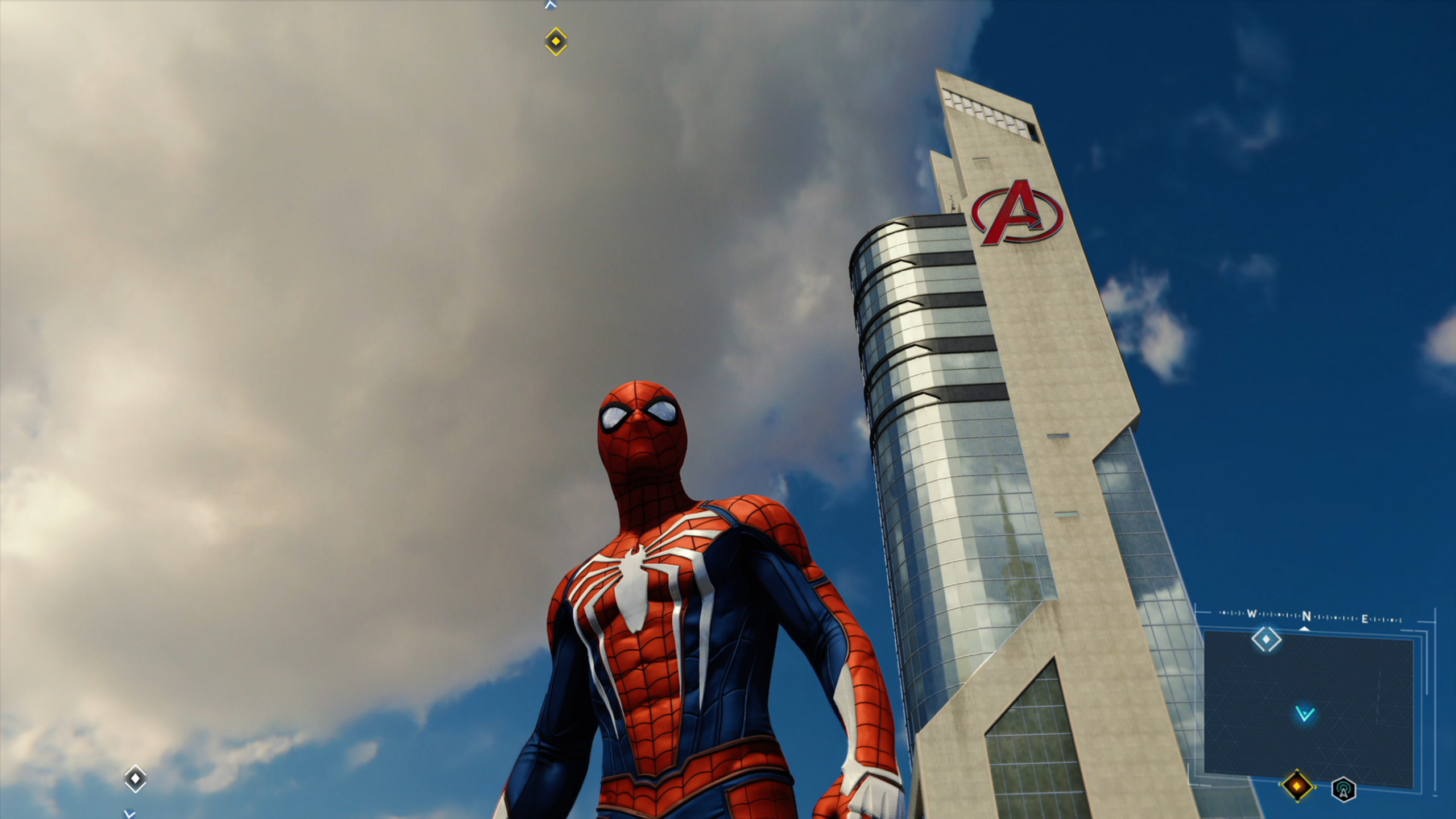 "We love the idea of being able to bring this character to the PlayStation players and so as far as everybody goes, dude, we just announced Hawkeye less than a week ago, we have two characters announced within a matter of five days the future is bright," Amos said. "People will get fixated on one thing as opposed to you're going to have hundreds of hours of content in years of storylines coming ahead of us and new worlds and regions and new heroes and more stuff we haven't even announced yet, but I really do think people look at this and say 'yeah, okay, we get that we understand the business behind that,' but in general we're making this game for everybody we want this to be the place you get to play those superhero fantasies out with my Avengers team that'll continue growing with new characters, characters you haven't you even guessed yet that are gonna come to this roster down the road and new regions as well, so I am I am very excited for what the future holds for everybody on all platforms.
"We want this to be the place you get to play those superhero fantasies out with your Avengers team, that continue growing with new characters, characters you ain't even guessed at yet," Amos further explained, "that are going to come to this roster down the road, and new regions as well. So I am very excited for what the future holds for everybody on all platforms."
Marvel's Avengers is scheduled to release on September 4th for PS4, Xbox One, PC and Google Stadia platforms. Pre-order your copy of Marvel's Avengers on PS4 or Xbox One on Amazon.
What do you think of Marvel's Avengers Spider-Man exclusivity? Let us know in the comments.