Upcoming co-op action roleplaying game Gotham Knights, the latest in the Batman: Arkham series from Warner Bros. Montreal has been delayed to 2022 to "provide the best possible experience for players," according to a recent Twitter announcement from the company.
"We are giving the game more time to deliver the best possible experience for players," the Twitter announcement says. "Thank you to our amazing fans for your tremendous support of Gotham Knights. We look forward to showcasing more of the game in the coming months, " reads the statement.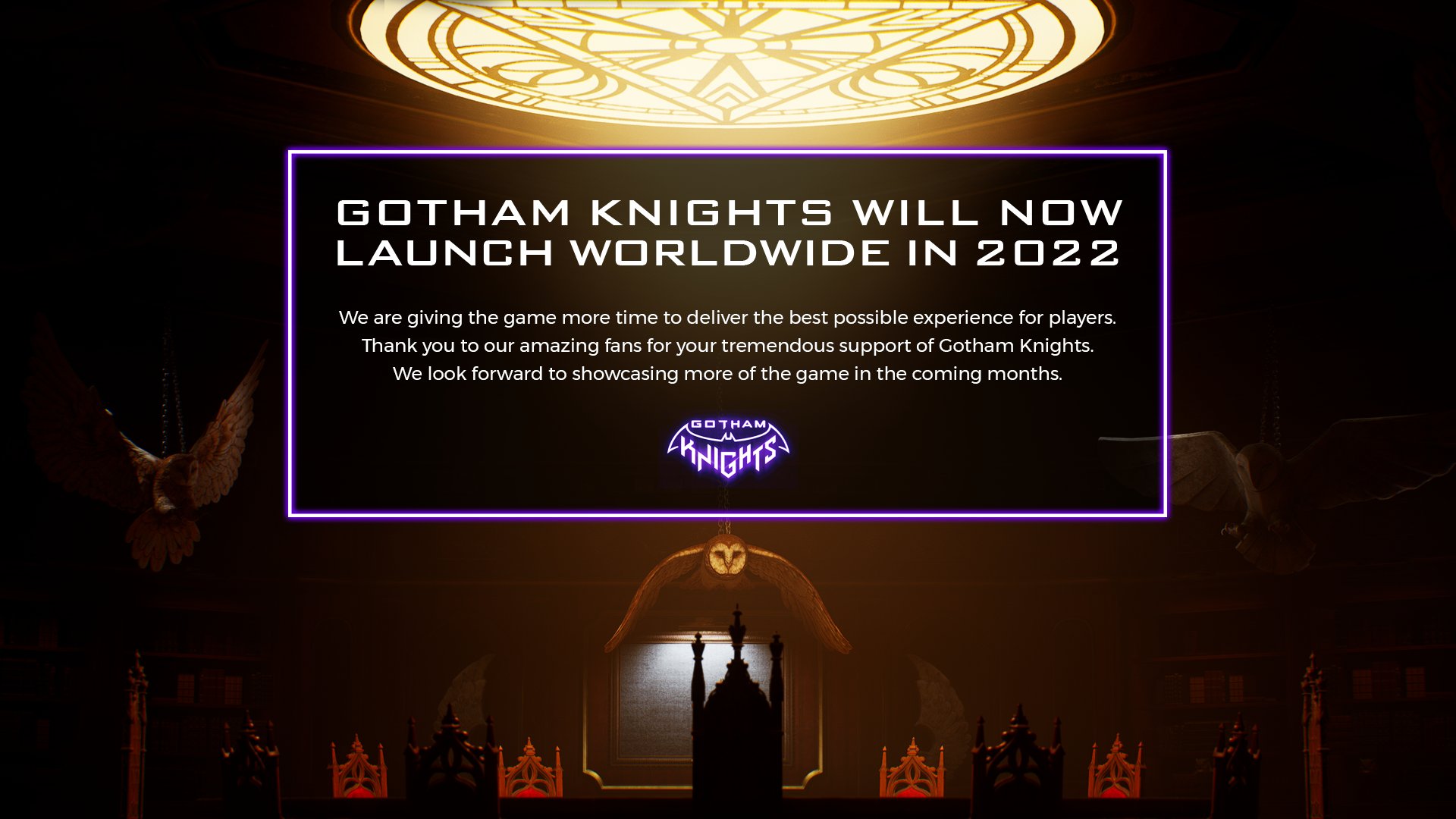 The news of Gotham Knights being delayed to 2022 is disappointing but should come with little surprise, considering there hasn't been much shown of the title from Warner Bros. Montreal besides the World Premiere Trailer from the DC Fandome event back in late August. Gotham Knights will succeed Batman: Arkham Knight, released in 2015. Players will assume the roles of vigilantes from the Bat-Family — Batgirl (Barbara Gordon), Robin (Tim Drake), Nightwing (Dick Grayson) and Red Hood (Jason Todd) — as they take on a host of villains from Batman's Rogues Gallery, such as Mr. Freeze and the Court of Owls. The news marks the the second big-name title to be delayed to 2022 from Warner Bros. Interactive, alongside Hogwarts Legacy.
Gotham Knights is set to release sometime in 2022 for Xbox One, Xbox Series X|S, Playstation 4, Playstation 5 and PC formats.
What do you think of the news that Gotham Knights has been delayed to 2022? Sound off in the comments.