The Super Mario Bros. Movie official teaser trailer premiered during last Thursday's Nintendo Direct presentation and among all the hype over the beautiful animation from Illumination (of Minions and Despicable Me fame), the highly entertaining penguins from Super Mario 64, renowned composer Koji Kondo (whose credits include Super Mario 64 and The Legend of Zelda: The Ocarina of Time) collaborating on the film's soundtrack and ambivalence towards Chris Pratt's voice as Mario was the quick glimpse of Jack Black absolutely killing it as the main antagonist in the Mario series, Bowser.
Black hinted that there would be more to his Bowser voice acting role than the trailer revealed during a Comic Con interview following the Nintendo Direct presentation.
"I did bring some of my heavy metal roots," Black said when asked what skills he brought to the role of Bowser. "Bowser is kind of like a heavy metal rockstar, a big, strong and scary rockstar. And I did a little bit of rocking.
"I think you'll be surprised to see that Bowser has a musical side," Black added. "After the movie comes out, I might take it Broadway."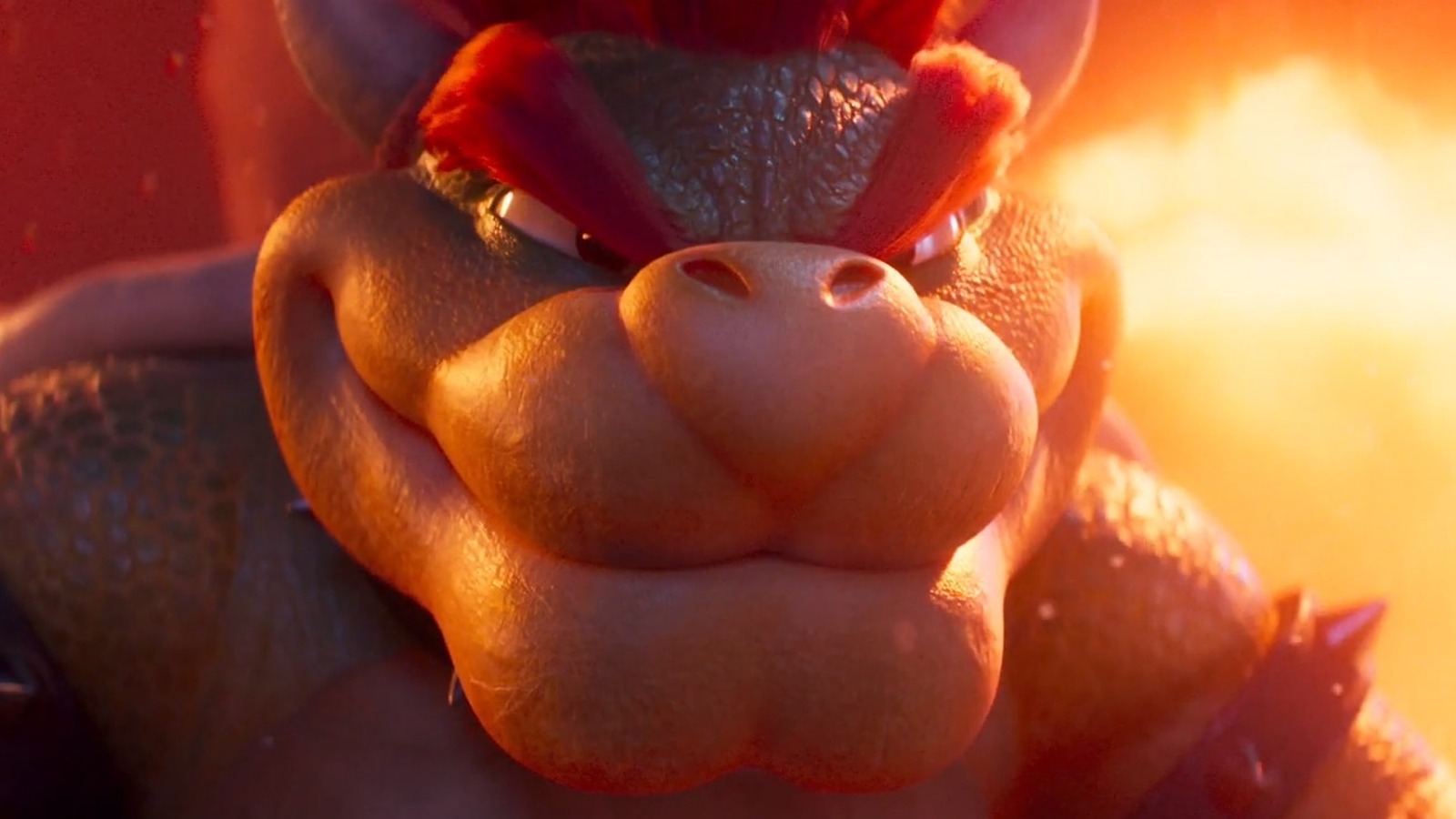 Keegan-Michael Key, the voice of Toad, affirmed the notion that The Super Mario Bros. Movie will feature musical aspects in a recent interview with Variety.
"He does," Key said when asked if Toad would have any musical moments. "I got to improvise a song in Super Mario Bros., which was an absolute blast. That was just a stick of fun, that whole thing.
"I was working on the voice with my partner and trying to find the voice through the internal journey of the character," Key added. "And then with the directors [Aaron Horvath and Michael Jelenic], we sprinkled some things in, we moved it around.
"There was something about the timbre. I wanted it higher and higher and higher. And that's where we ended up, and I'm really happy with where we ended up."
The Super Mario Bros. Movie is set to release in theaters on April 7th, 2023. The film's voice acting cast include Chris Pratt as Mario, Anya-Taylor Joy as Princess Peach, Charlie Day as Luigi, Jack Black as Bowser and Seth Rogen as Donkey Kong.
What do you think of the fact that The Super Mario Bros. Movie will feature musical aspects? Are you looking forward to hearing Chris Pratt's singing voice? Sound off in the comments.