Introducing the Playstation 5 Dualsense: a sleek, futuristic-looking, two-toned white and black controller which Sony Interactive Entertainment President and CEO Jim Ryan described in the official Playstation blog press release as "a radical departure from our previous controller offerings and [one which] captures just how strongly we feel about making a generational leap with PS5."
Ryan would also go on to say "the new controller, along with the many innovative features in PS5, will be transformative for games – continuing our mission at PlayStation to push the boundaries of play, now and in the future."
What will be so transformative about the PS5 controller exactly?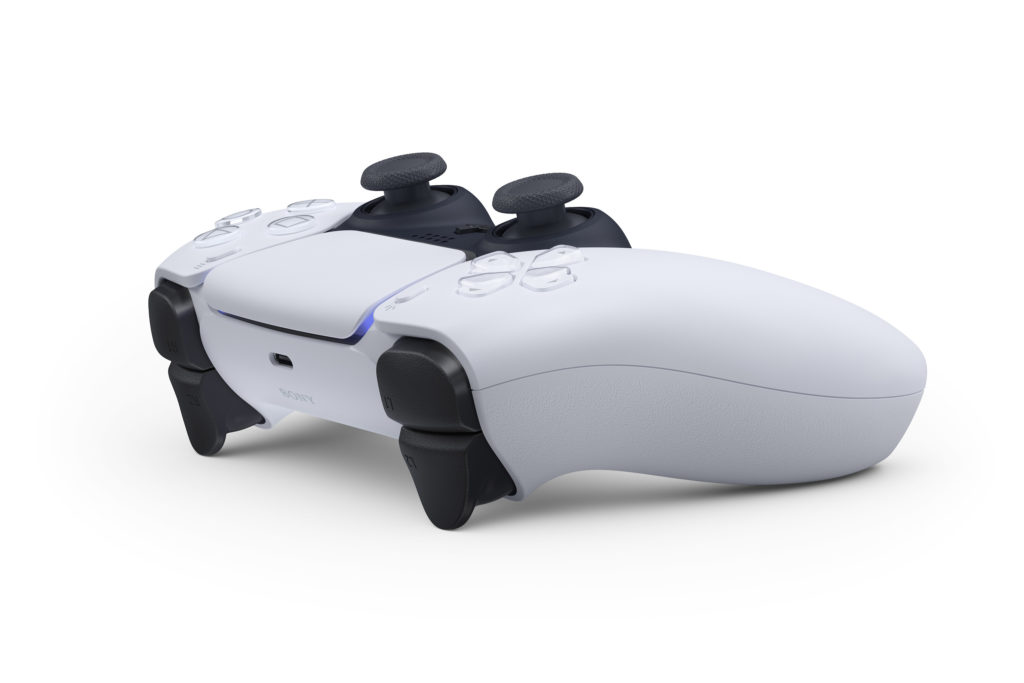 For starters, haptic feedback, which will "[add] a variety of powerful sensations you'll feel when you play, such as the slow grittiness of driving a car through mud."
Another feature of the Dualsense will be the built-in microphone array, which will allow players to chat easily with friends without a headset.
The Dualsense will also feature adaptive triggers in the L2 and R2 buttons so players can feel unique tension in actions such as drawing a bow to shoot an arrow.
"Our design team worked closely with our hardware engineers to place the triggers and actuators," the official press release explains. "The designers were then able to draw the lines of how the exterior of the controller would look and feel, with a challenge of making the controller feel smaller than it really looks. In the end, we changed the angle of the hand triggers and also made some subtle updates to the grip. We also took thoughtful consideration into ways to maintain a strong battery life for DualSense's rechargeable battery, and to lessen the weight of the controller as much as possible as new features were added."
The press released ended by stating, "We want gamers to feel like the controller is an extension of themselves when they're playing – so much so that they forget that it's even in their hands!"
What do you think of the Playstation 5 Dualsense's aesthetic? Does it look elegant and futuristic? Will the built-in microphone array come with a way to easily disable it?
Playstation 5 launches in the holiday season of 2020.