Animal Crossing: New Horizons is a pretty chill game if you want it to be. You can play the game at your own pace — when you want, how you want and still feel like you've made progression no matter when you feel the need to walk away and take a quick break or even an extended sabbatical. Of course, the game also rewards the devoted, a category which the following players most definitely fall into. Or in this case, the extremely devoted might be more accurate.
Like Twitter user @hinopika for instance, who faithfully recreated the Johto region from Pokemon Gold and Silver, flexing in a custom-made Cyndaquil outfit the entire time. Gotta love that Snorlax roadblock (although, where's a PokeFlute in Animal Crossing when you need one?).
Pokemon: Gold and Silver in Animal Crossing: New Horizons style
なつかしの ジョウトちほうへ・・・!! ▼#どうぶつの森 #AnimalCrossing  #ACNH #NintendoSwitch #ポケモン pic.twitter.com/KxS1qadBsK

— ヒノッチ (@hinopika) April 14, 2020
One thing's for certain: even if we don't want to replicate the Johto region in its entirety like hinopika, we definitely want to cop that Cyndaquil baseball cap.
Or how about @1989daichi1226 and his monumental tribute to one of the most iconic video games of all time, Super Mario Bros., replete with pixelated Goombas, Kooopa Troopas and Mario himself in various predicaments? All that's missing is the Super Mario Bros. Main Theme.
Super Mario Bros. World 1-1 in Animal Crossing: New Horizons
マリオブラザーズ1-1を島クリエイトで再現(枠の関係で省略)しました!ドット絵はやはり最高だあ! #どうぶつの森 #AnimalCrossing #ACNH #NintendoSwitch #島クリエイター pic.twitter.com/KM3pWcip4s

— だいち (@1989daichi1226) April 12, 2020
The time that went into plotting these Johto and Mushroom Kingdom recreations took some serious dedication, time and creativity — so we salute these players and then some.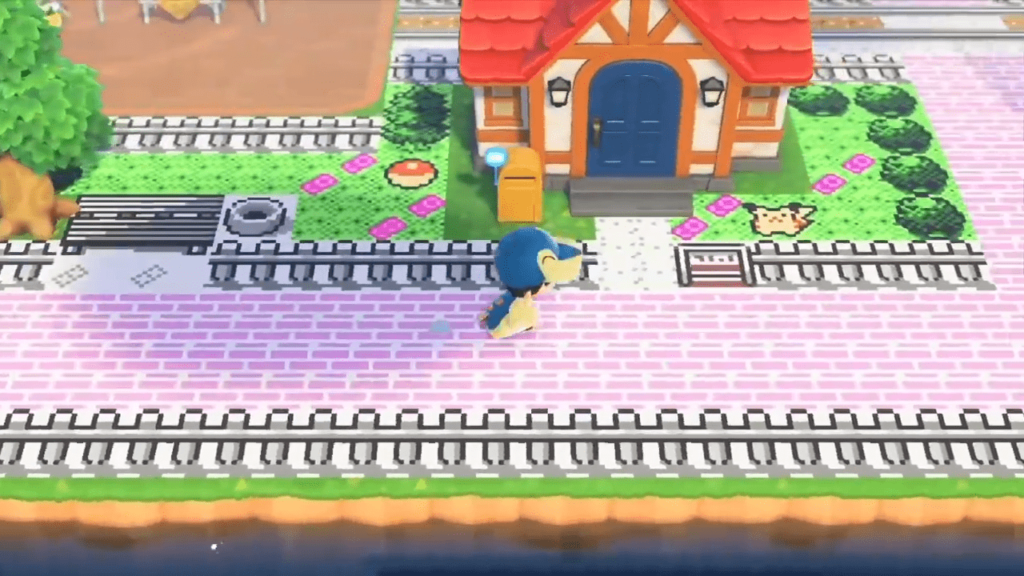 Want to add your own Pokemon pixel art to Animal Crossing: New Horizons? You're in luck: the creator from the first video, hinopika, shares some codes and further information in an extended YouTube video of the one he shared on his Twitter.
---
Did you find these Animal Crossing: New Horizons Pokemon and Super Mario Bros. recreations impressive? Crazy? A mixture of both? Let us know in the comments.