Rockstar Games' award-winning, critically acclaimed, wild West action-adventure title Red Dead Redemption 2 is gunslinging its way to Xbox Game Pass. Red Dead Redemption 2 on Xbox Game Pass will offer expanded Story Mode content and a fully-featured Photo Mode, as well as free access to Red Dead Online, where players can choose from distinctive paths to carve on the frontier, like "track wanted criminals as a Bounty Hunter, create a business as a Trader, unearth exotic treasures as a Collector or run an underground distillery as a Moonshiner and much more."
Red Dead Redemption 2 takes place in a volatile time in America, 1899 in the Wild Wild West era at the turn of the 20th century. The game's narrative revolves around Arthur Morgan and the Van der Linde Gang, an infamous band of outlaws. Players must guide Arthur through various missions in the sprawling, open-world environment, a fictionalized version of the Western, Midwestern and Southern United States as he and his gang evade federal agents and the best bounty hunters in the burgeoning nation. Per the official XBox Game Pass release: "[Arthur and his gang] must rob, steal, and fight their way across the rugged heartland of America to survive. As deepening internal divisions threaten to tear the gang apart, Arthur must make a choice between his own ideals and loyalty to the gang who raised him."
In their journeys players will encounter frontier settlements (which range from farms to towns and cities); have the ability to tame, saddle and subsequently ride various breeds of horses (or steal them from others), each with their own unique set of attributes; and play a part in various aspects of frontier life, such as robberies, ambushes, crimes committed by others, ride-by-shootings, public executions, duels, card games, treasure hunting and even hunting wild animals (or fending off wild animal attacks).
The myriad choices presented to Red Dead Redemption 2 players will, naturally, generate various outcomes — do you save certain non-playable-characters from distress or throw them to the proverbial wolves? Will you be cordial with some NPCs or insult them? The choices you make will decide whether or not NPCs reward you in the future or try to shoot you dead on sight. In essence: are you a gunslinger with scruples or are you only looking out for you and yours?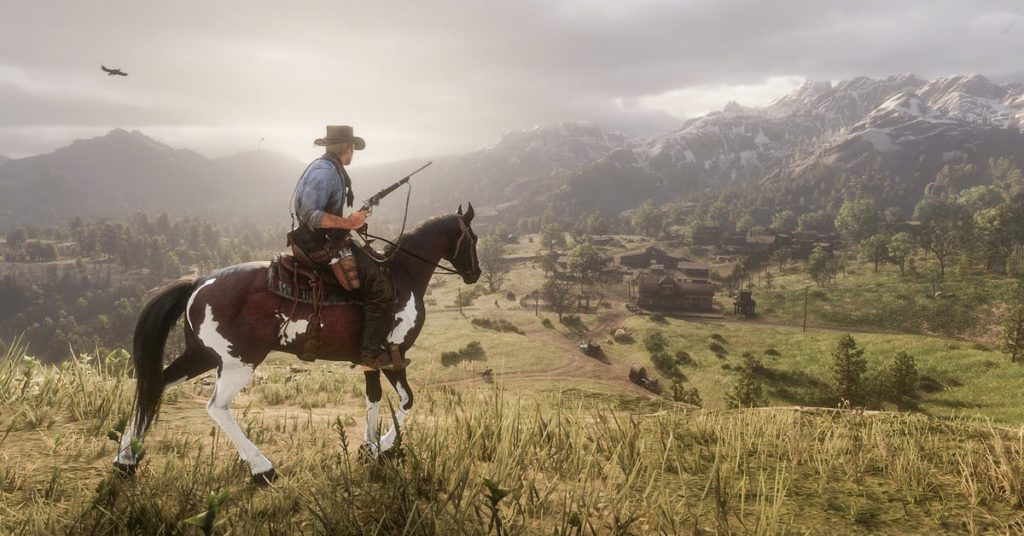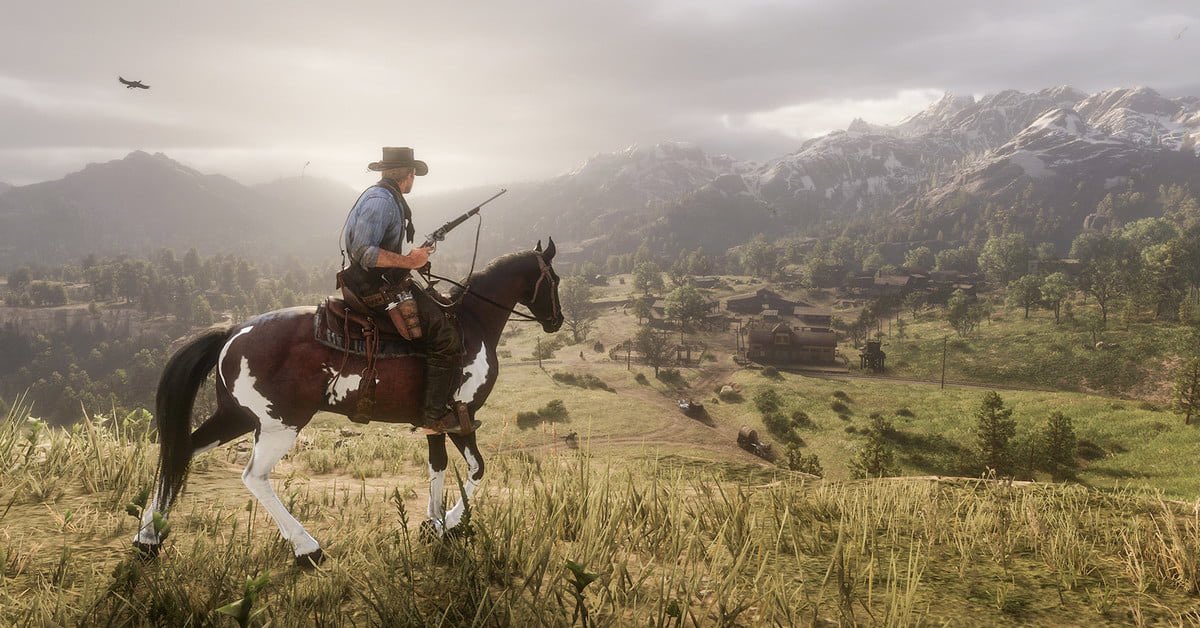 From Wikipedia: "Broadly anticipated and marketed before release, Red Dead Redemption 2 broke several records and had the second-biggest launch in the history of entertainment, generating US$725 million in sales from its opening weekend and exceeding the lifetime sales of Red Dead Redemption in two weeks. It received widespread critical acclaim, with praise directed at its story, characters, open world, graphics, and considerable level of detail; minor criticism was directed at its control scheme and emphasis on realism over player freedom. Considered as an example of video games as an art form, it won year-end accolades including Game of the Year awards from several gaming publications. It is among the best-selling video games of all time with over 29 million copies shipped."
Red Dead Redemption 2 on Xbox Game Pass will be available on May 7th. Grand Theft Auto V will be rotating out. Xbox Game Pass is analogous to a Netflix for Xbox titles; users pay a monthly subscription price in exchange for a library of more than 100 high-quality console and PC games, both recent and brand-new. Most first-party titles are available in Xbox Gamepass indefinitely but certain marquee titles like the aforementioned Grand Theft Auto V and probably Red Dead Redemption 2 will rotate out.
---
What do you think of the upcoming availability of Red Dead Redemption 2 on Xbox Game Pass? Check out the Xbox Game Pass Instagram or Twitter for more information.