Sucker Punch Productions and Sony Interactive Entertainment released a video today showcasing 18+ minutes of gameplay footage from upcoming Playstation 4 action-adventure game Ghost of Tsushima; right away, the vibes we're getting — Assassin's Creed mixed with The Witcher with a pinch of Sekiro in a feudal Japan, samurai-inhabited setting — which we're hoping is a good thing when all is said and done, although it's still a little early to give a fair assessment or determine whether or not Ghost of Tsushima will be able to set itself apart from the aforementioned games in distinctive fashion.
Notwithstanding, the footage provided is visually stunning and features players assuming the role of main protagonist Jin Sakai; sporting a straw, conical jingasa hat and traveling warrior's garb, Jin leaps nimbly from cliffsides, summons a riding horse, and utilizes wind currents (called Guiding Wind) to explore the island of Tsushima (the wind currents are a clever navigational tool implemented by the Sucker Punch team used in place of directional arrows that you might see used in other open-world games).
In the State of Play video, Jin rides over open farmland replete with grazing livestock and agricultural soil; among thick bamboo forests; past autumnal trees with orange-red foliage swirling from branches and spangling on the dirt path beneath his feet; through tall, windblown grass and over a meadow of striking red camellia flowers, also known as tsubaki in Japan. Interestingly enough, among warriors and samurai in feudal Japan, tsubaki symbolized a "noble death," a notion which surely wasn't lost on the Sucker Punch Productions team.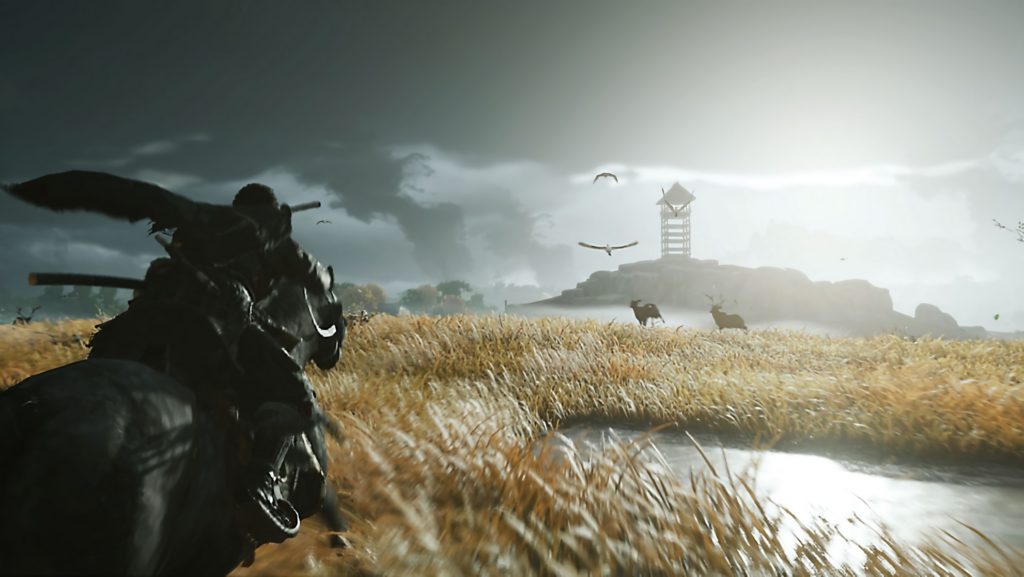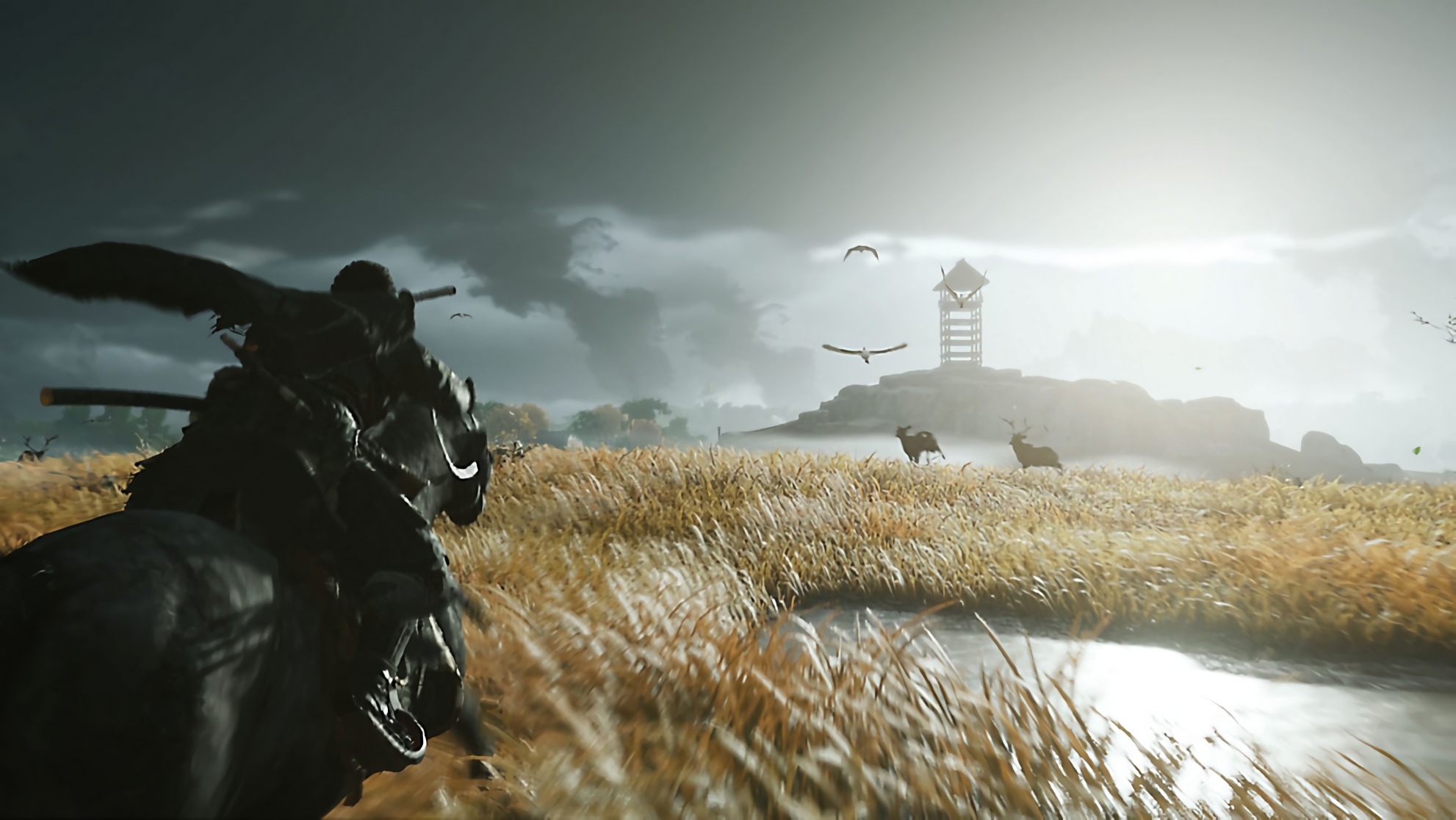 Other notable gameplay segments include Jin entering an abandoned building to collect rare resources (with his cape flowing beautifully behind him the entire time); chasing after a fox which leads him to a hidden shrine (and subsequently patting the fox's head like a good doggo for a job well done); and of course, plenty of grisly, blood-spattering samurai-sword combat.
The combat in Ghost of Tsushima is said to be influenced by classic samurai movies, with a heavy emphasis on quick, slashing sword strikes and one-on-one faceoffs. In addition to the honorable samurai methodology of fighting, players will also be able to take on a more ninja-oriented approach with Jin "The Ghost," employing stealth, smoke bombs and sneak attacks in lieu of direct confrontation.
Players will be able to further embrace the cinematic approach of the game playing through in full Japanese (with English subtitles) or by utilizing a black-and-white movie filter mode.
Ghost of Tsushima will be available for the Playstation 4 on July 17th.