Wizards of the Coast made an official post on Wednesday stating they will be removing a number of racist cards from the multiverse ID, including Invoke Prejudice, Jihad and Crusade.
"Today, we will be changing the multiverse ID and removing the Gatherer card image for the card Invoke Prejudice, originally printed in 1994," the press release begins. "The card is racist and made even worse by the multiverse ID it was unfortunately codified with years ago. There's no place for racism in our game, nor anywhere else. But to that point, it should never have been published nor placed in the Gatherer. And for that we are sorry."
The Invoke Prejudice card depicts hooded individuals that could be misconstrued as KKK members along with the card text, "If opponent casts a Summons spell that does not match the color of one of the creatures under your control, that spell is countered unless the caster pays an additional X where X is the casting cost of the Summon spell."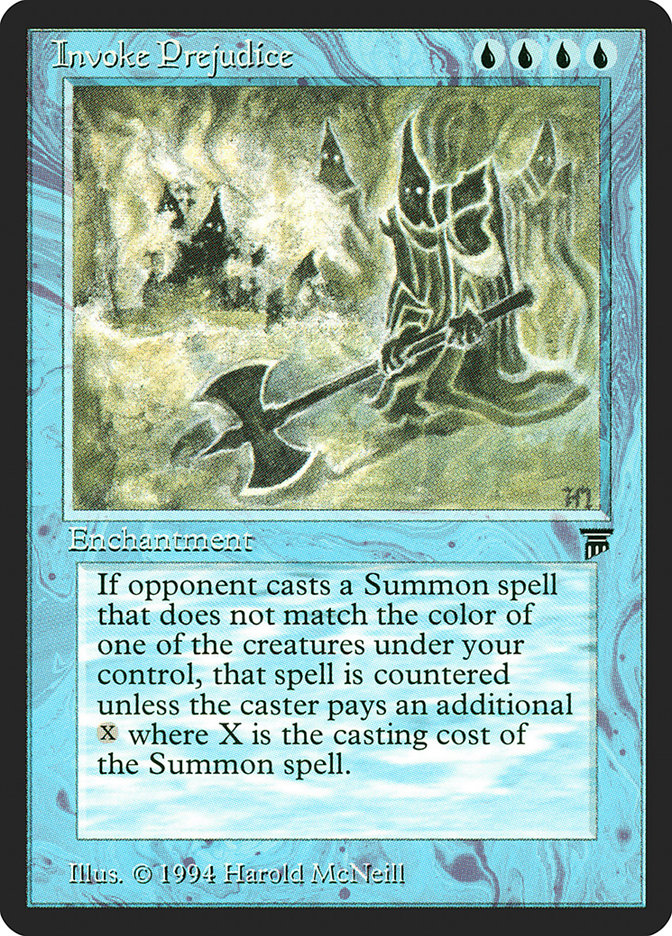 The press release continues, "The events of the past weeks and the ongoing conversation about how we can better support people of color have caused us to examine ourselves, our actions, and our inactions. We appreciate everyone helping us to recognize when we fall short. We should have been better, we can be better, and we will be better."
Other cards that will be removed include Crusade, whose card depicts Knights Templar and text reads, "All white creatures gain +1/+1"; Jihad; Cleanse; Stone-Throwing Devils; Pradesh Gypsies and Imprison.
Replacing these cards images will the message, "We have removed this card image from our database due to its racist depiction, text, or combination thereof. Racism in any form is unacceptable and has no place in our games, nor anywhere else."
In addition, the cards will be banned in all sanctioned tournament play.
---
What do you think of the aforementioned cards being removed and banned from Magic: The Gathering play? Let us know in the comments.