The eighth installment in the Resident Evil franchise was announced yesterday at Sony's Playstation 5 event, with the deceptively ominous title of Resident Evil: Village.
The narrative of Resident Evil: Village will follow the exploits of Ethan Winters, American systems engineer and surviving protagonist of Resident Evil 7, who's trying to return to a life of tranquility. Except Chris Redfield — yes, the same Chris Redfield who served as the co-main protagonist alongside Jill Valentine in the original Resident Evil from 1996 and reappeared in the series several times thereafter — has other plans.
Redfield's design looks much more similar to his older appearances than the redesign we saw in Resident Evil 7, will apparently serve as the main villain in Resident Evil: Village, as he's seen confronting Ethan in the trailer and shooting a woman who appears to be his wife, Mia.
Speaking of Mia, she can be heard reading the following eerie poem in the beginning of the Resident Evil: Village trailer:
"Long ago a young girl went with her mother to pick berries for her father. It was hard work. But the forest greeted them with a dark cold silence, the bushes empty. Yet determined to find the berries the rascal broke free of mother's grasp and vanished into the trees. Mother's worried cries faded fast and the girl ran on over vine and under branch, and into the forest."
Could the child mentioned in Mia's poem portend the events to come in Resident Evil: Village? Did Ethan and Mia have a child, the same child which appears later on in the trailer?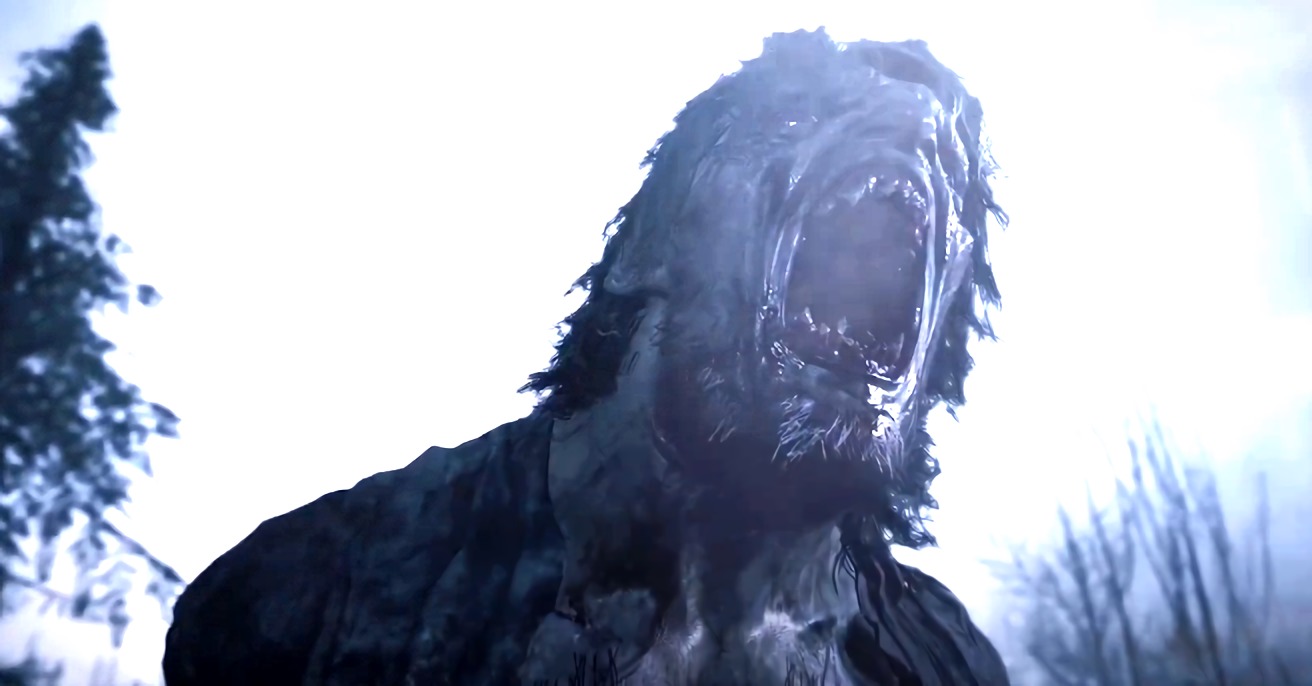 Another conspicuous aspect of the Resident Evil: Village trailer? Werewolves. Or what appears to be werewolves, anyways. It remains to be seen if these creatures are actually lycanthropes, some sort of fungal-infused mutates or virus-engineered creatures — but the glaring similarities to werewolves in the trailer, especially given the forest setting, can't be denied.
Speaking of the game's setting, the titular village has been referred to by Capcom as an entity that's as much a character as it is a location in Resident Evil: Village; a thick fog mantles the forest and shrouds what looks to be a European-styled castle at the apex of a hill in the trailer.
Resident Evil: Village, with its Blue Umbrella logos, sinister Chris Redfield and enigmatic babies is shaping up to be as mysterious and compelling an entry in the Resident Evil series as we've seen. We'll share information surrounding the next-generation console game as it comes.