Developer Naughty Dog is rolling out its first major The Last of Us Part II update this week, among whose major new additions include Grounded difficulty mode, permadeath, new graphics, audio and gameplay modifiers and gyro aiming.
Grounded difficulty mode ups the intensity of the normal The Last of Us Part II survival horror conditions by not only making the enemies more deadly but by making essential components such as ammo and crafting materials much more scarce. Players will also lose access to helpful HUD information such as ammo count as well as having severe limitations placed upon Listen mode.
In addition to Grounded difficulty mode, Naughty Dog will be adding an even more daunting challenge: Permadeath mode, which as its name implies, means players will not be afforded the luxury of a second chance — players must complete the entire game without dying or they'll have to restart from the beginning. If that sounds too crazy, there are options within Permadeath mode that can be tweaked, such as enabling Permadeath mode but still allowing checkpoints on a per-chapter or per-act basis.
An equally interesting addition in the Last of Us Part II update are the visual filters, which can be used to give the game a drastically different look. Players can give the game a cel-shaded look a la the Telltale games (The Walking Dead, Batman: The Telltale Series, Wolf Among Us); a retro 8-bit look that makes it look like you're playing The Last of Us Part II on a Nintendo emulator; as well as nearly 30 different graphics rendering modes which will let you play TLoU Part II in black and white mode or with a sepia-toned tinge.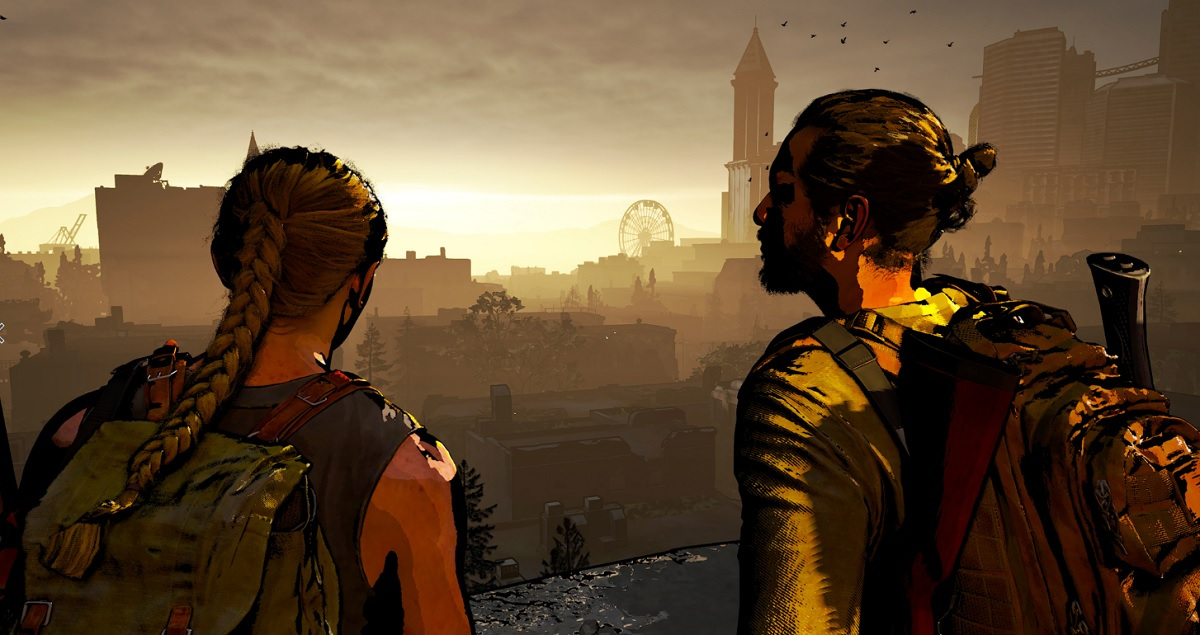 Another way players will be able to enliven their The Last of Us Part II experience is through a bevy of new gameplay modifiers, such as One Shot or Touch of Death (which enable one-hit kills) or Infinite Ammo. A list of the new gameplay modifiers per the official Playstation blog.
The Last of Us Part II update gameplay modifiers
Mirror World
Mirror on Death
Slow Motion
Bullet Speed mode
Infinite Ammo
Infinite Crafting
Infinite Melee Durability
Infinite Listen mode Range
One Shot
Touch of Death
8-bit Audio
4-bit Audio
Helium Audio
Xenon Audio
Quality of life improvements such as adjusting Film Grain levels, gyro aiming, and Motion Sensor Function Aiming option will also be included, making this a The Last of Us Part II update that should extensively invigorate The Last of Us Part II's replay value.
For those of you unfamiliar with gyro aiming, it's a method of aiming in first-person-shooters which basically allows you to tilt the controller in the direction you want to aim instead of the thumbstick. The input method is already quite popular on games on the Nintendo Switch, such as Overwatch and Splatoon 2. The method allows for an aiming process that allows for more quick, precise shots without having to rely on aim assist, also similar to using a mouse on the PC.
What do you think of the changes being implemented in the first major The Last Of Us Part II update? The update will be available for all The Last of Us Part II players for free on August 13th.