"You stand before Lady Riju, chief of the Gerudo! Declare your business, but come no closer!"
Makeela Riju is chief of the Gerudo in Legend of Zelda: Breath of the Wild; she is very young for her position, as she was forced to take the throne after her mother, the previous chieftain, passed away unexpectedly. Despite her young age, Riju is a precocious chieftain who cares greatly for the welfare of her people. Notwithstanding, she does still exhibit qualities of a teenage girl, as her room is filled with stuffed toy Sand Seals and her bed is adorned with Sand Seal pillows.
Renowned cosplayer CutiePieSensei brings the Gerudo Chieftain to life with aplomb in the following gallery:
CutiePieSensei makes all her cosplay costumes from scratch, this Riju cosplay being no exception.
CutiePieSensei's attention to detail in this Riju cosplay is amazing, from the matching shade of blue lipstick to the Gerudio head ornament to the hair color to the design on her dress.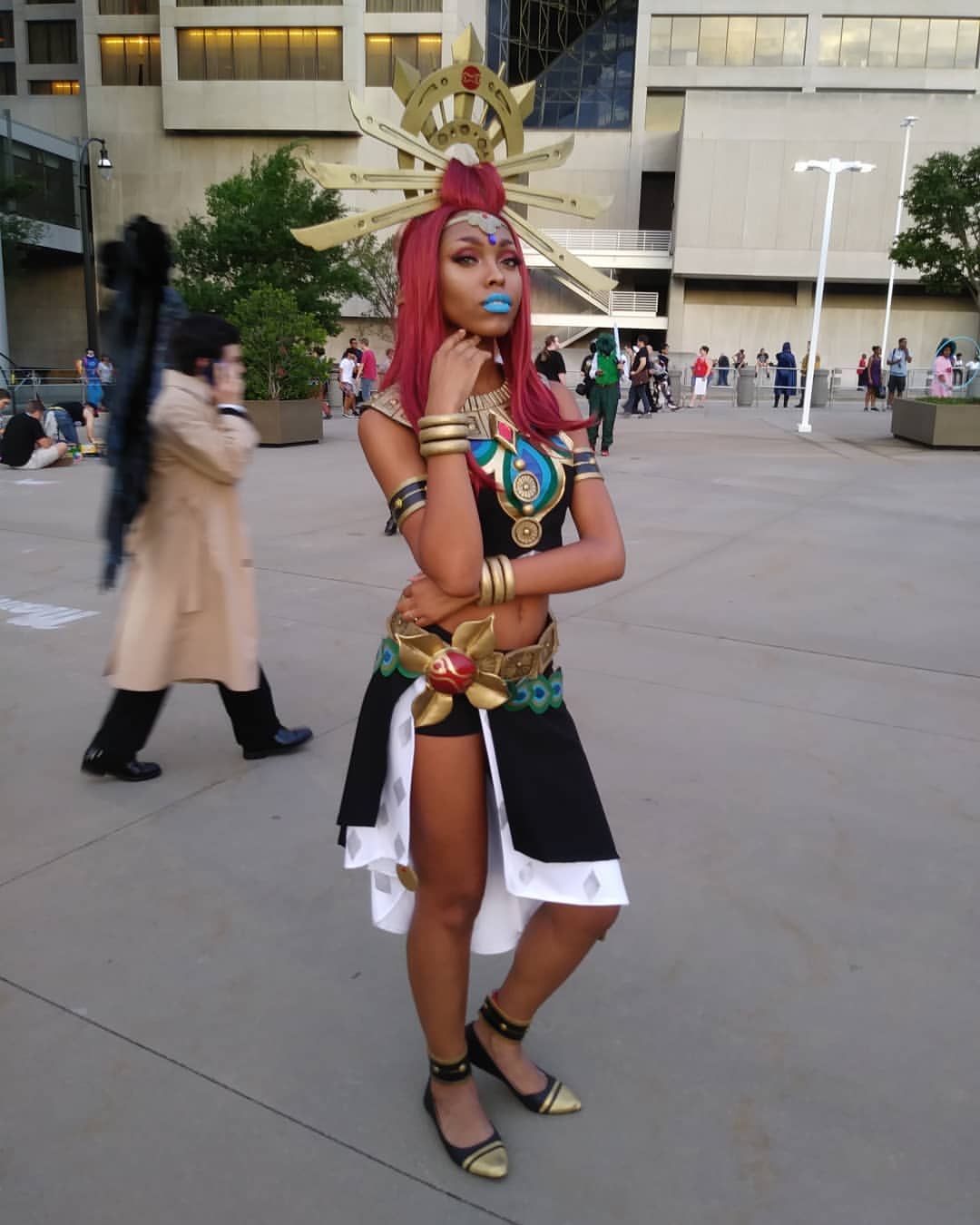 What did you think of this Legend of Zelda: Breath of the Wild Riju cosplay? Sound off in the comments.
For more of CutiePieSensei's work, check out this collection of some of her best cosplays or head over to her Linktree, which contains links to her Patreon, Twitter, IG and more.