Uriel is an angel and leader of the Hellguard in the Darksiders video game series. She leads what remains of the forces of Heaven against the armies of Hell on a battle-scarred Earth. Although Uriel is determined, strong-willed and honorable warrior angel, she can be a bit impatient at times. She is regarded by many to be the Hellguard's most formidable warrior besides her former leader, Abaddon. War, the main protagonist of Darksiders, the youngest of the four Horseman and a nephilim, considers Uriel to be not only Heaven's champion but "the last of Heaven's honor" as well.
In the following gallery, cosplayer Mirjam Piuk AKA Tingilya brings Uriel to life in breathtaking form. Check out that golden, ethereal glow which her wings emit! Talk about bad-ass, beautiful and impressive all around.
"The duty I uphold — it may call me to raise my sword against you. And if that day comes, I won't hesitate."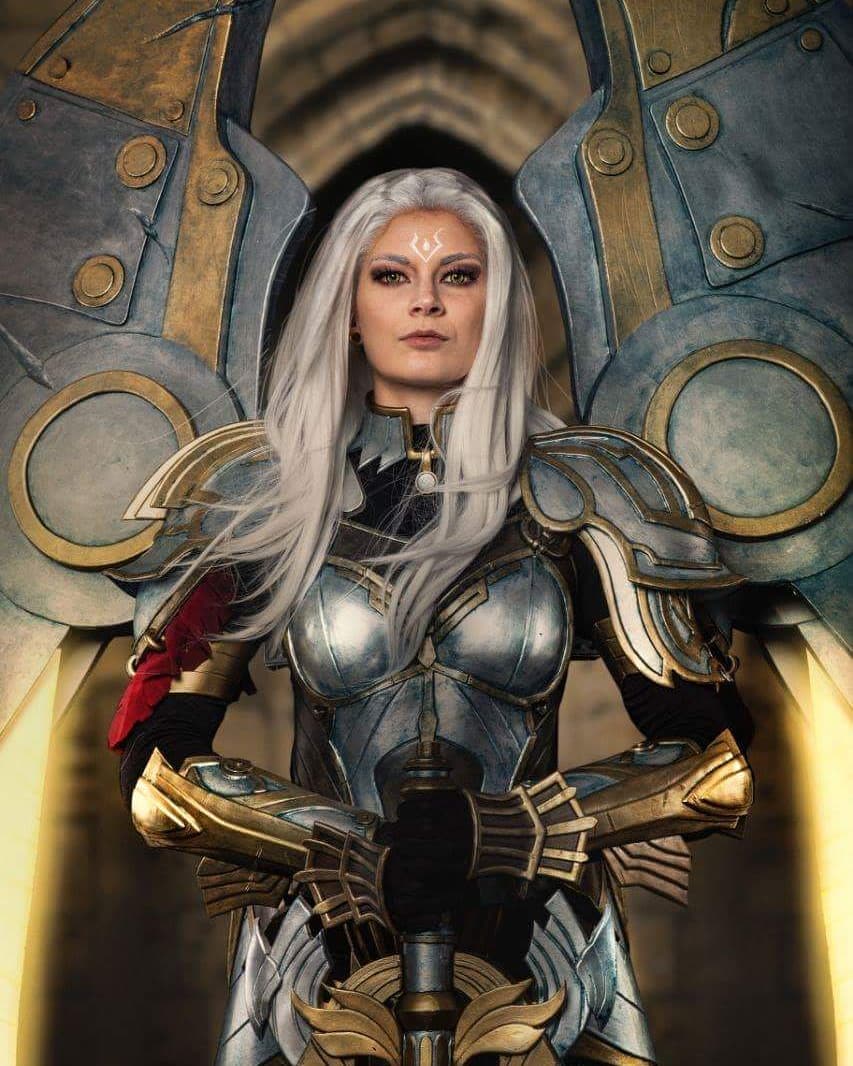 The symbol on Uriel's forehead bears a striking resemblance to the symbols on Death, Absalom and Fury's arms.
What do you think of Tingilya's amazing Uriel from Darksiders cosplay? To check out more of Tingilya's cosplay, be sure to check out her YouTube, Twitch, Facebook and Twitter.