Sony recently added the PlayStation 4 firmware update 8.00 for Playstation 4 users; alongside a number of different changes to the party system, updated parental controls, messaging and the ability to mute all microphones in the Quick Menu is one markedly amusing new addition — a multitude of brand-new, free of charge avatars.
A total of 71 avatars, which include profile pictures from games such as The Last of Us: Part II, The Last of Us Remastered, God of War, Ghost of Tsushima, Uncharted 4: A Thief's End, Bloodborne, Jak and Dexter and Ratchet & Clank have been added to the profile customization menu.
New Playstation profile avatars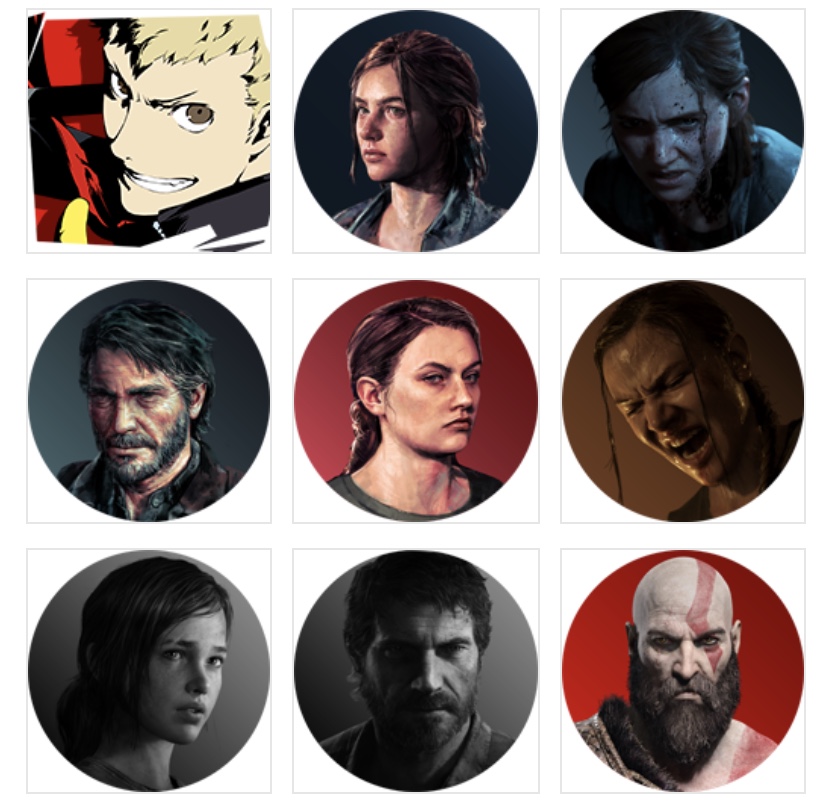 To access the new avatars, login to your account at the My Playstation website, click on the Account Settings option in the top right corner and select Edit Avatar to scroll through the new available options.
For a look at the full list of new Playstation profile avatars, check out the forum post made by scar654 over at ResetEra.
Which new Playstation profile avatar is your favorite? Personally, I can't wait to flex the new Bloodborne one. Let us know which new Playstation profile avatar from the Playstation 4 firmware update 8.00 is your favorite in the comments.