Perler beads are colorful, plastic beads that are usually arranged on pegboards to form patterns and then fused together with an clothes iron. They can be made into various trinkets such as necklaces, keychains or in very extreme cases, like Amy Byte's example here evinces, Varia Power Suit armor worthy of intergalactic bounty hunting.
We laud Amy Byte not only for the insane time and dedication it took into making this Samus Aran Perler bead cosplay but for using Perler beads in a way we didn't think was previously possible. According to her Instagram page, she's currently working on Iron Man and Buzz Lightyear Perler bead cosplays next, which we anticipate with beaded, er bated breath.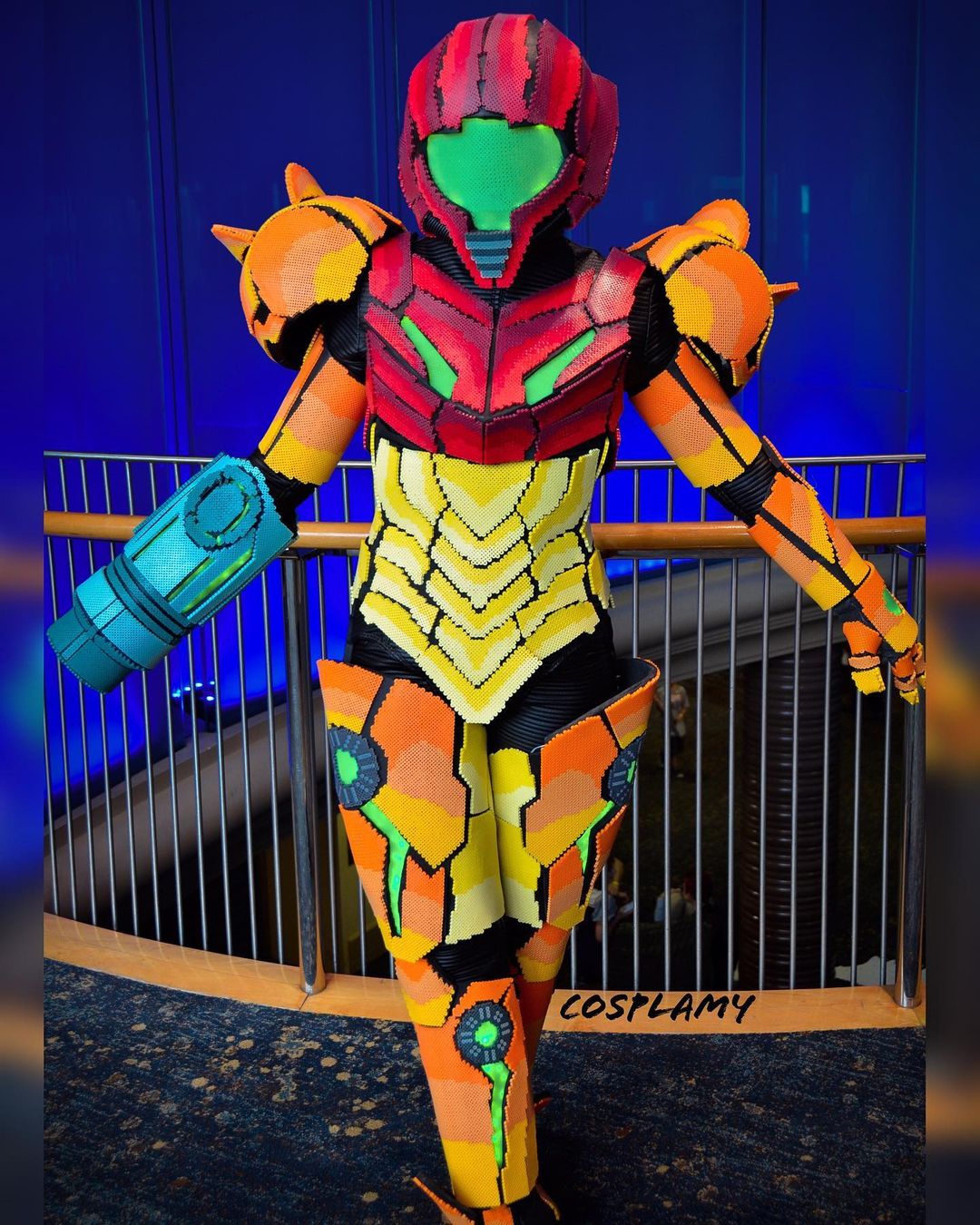 Did you like Amy Byte's Samus Aran Perler bead cosplay? To show her some support visit her Linktr.ee page, which contains links to her Amazon Wish List, Etsy, Twitch and YouTube pages.