Apex Legends, the free-to-play, first-person battle royale shooter developed by Respawn Entertainment and published by Electronic Arts, was first announced for the Nintendo Switch by EA over six months ago. Initially, the Apex Legends on Nintendo Switch release date was set for November 4th, 2020 to coincide with the game's release on Steam, but EA announced they'd be delaying the title "in order to do justice to the game and make it into the great experience Switch players deserve."
Last week a Japanese release trailer for Apex Legends mentioned that the Switch version of the game would join the other platforms on the Frontier at the same time as the Season 8 release, February 2nd, and a recent listing on the Amazon Japan storefront seems to only further reinforce that notion. (Click the image below to enlarge.)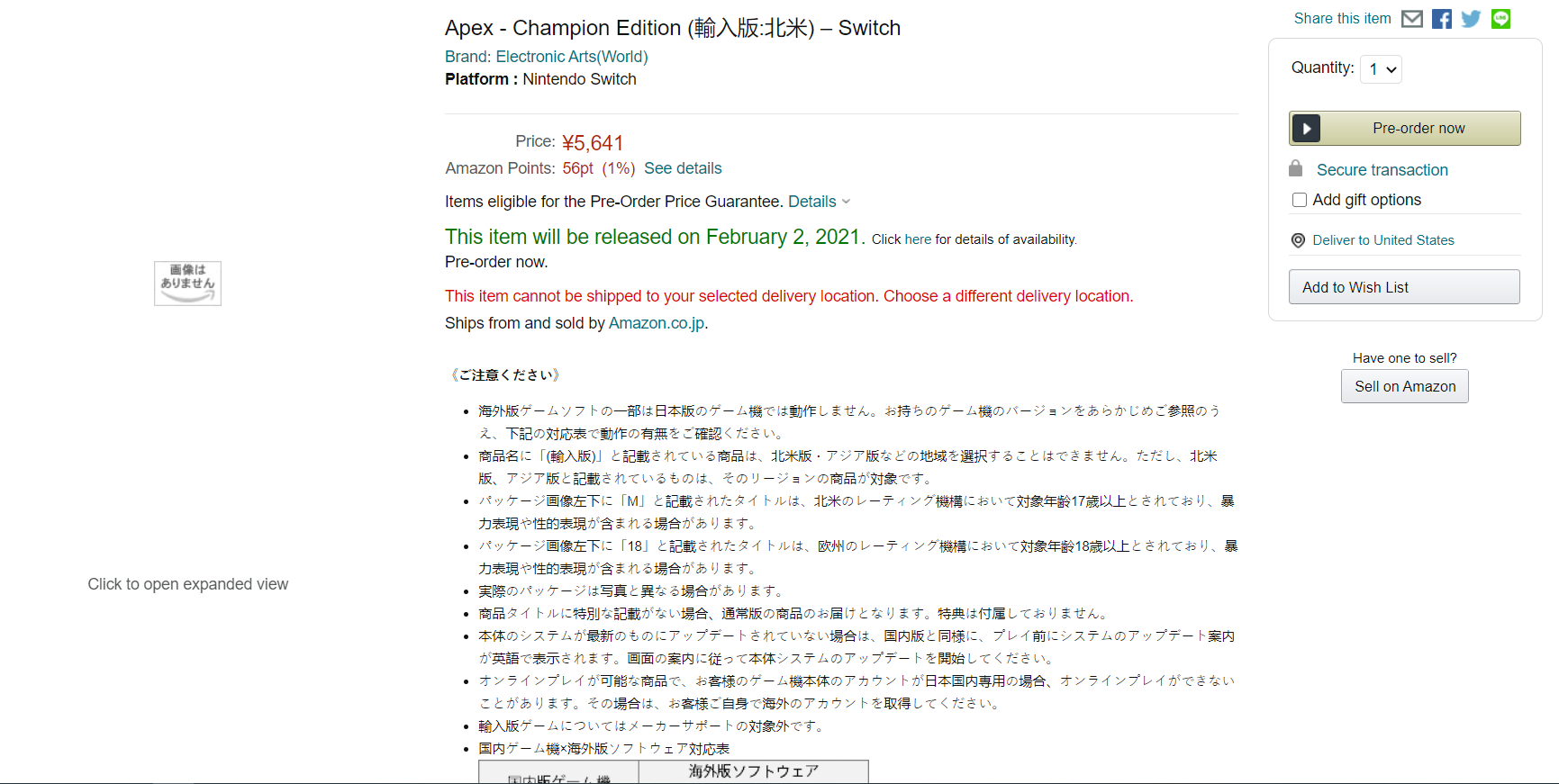 Season 8 of Apex Legends will introduce an eye-patched, guitar-strumming, Australian-accented demolitions expert hailing from the Planet Salvo. The character's skillset will presumably revolve around explosives-oriented hero abilities, with one such ability shown in the trailers utilizing an EMP grenade.
In addition, the Kings Canyon map is slated for a makeover, with certain sections of the map being pared down to facilitate more intense gunfights and the potentiality for a 3v3 mode.
It's not yet known at this point in time whether or not Apex Legends on the Switch will allow cross-progression or crossplay with versions of the game from other platforms.
What do you think of the Apex Legends on Nintendo Switch release date being February 2nd, to coincide with Season 8 going live across all other platforms, such as the PS4, Xbox One and Steam? Let us know what you think in the comments.