Dark Horse is putting three classic Halo together this August in the form of the Halo: Legacy Collection, which will feature the work of such notable creators as Brian Michael Bendis, Peter David, and Fred Van Lente.
Halo: Legacy Collection will contain Halo: Uprising (written by Brian Michael Bendis and illustrated by Alex Maleev), Halo: Helljumper (written by Peter David and illustrated by Eric Nguyen) and Halo: Blood Line (written by Fred Van Lente and illustrated by Francis Portela). Halo: Uprising, which fills the gap between the events of Halo 2 and Halo 3, follows the trials and tribulations of the renowned Master Chief as he attempts to stop a Forerunner Dreadnought from invading Earth. Halo: Helljumper chronicles the adventures of Alpha-Nine, a team of six UNSC Marine Shock Troopers from the 105th ODST Division and Halo: Blood Line features a team of stranded SPARTAN-II commandos who crash on a remote moon alongside a Covenant cruiser.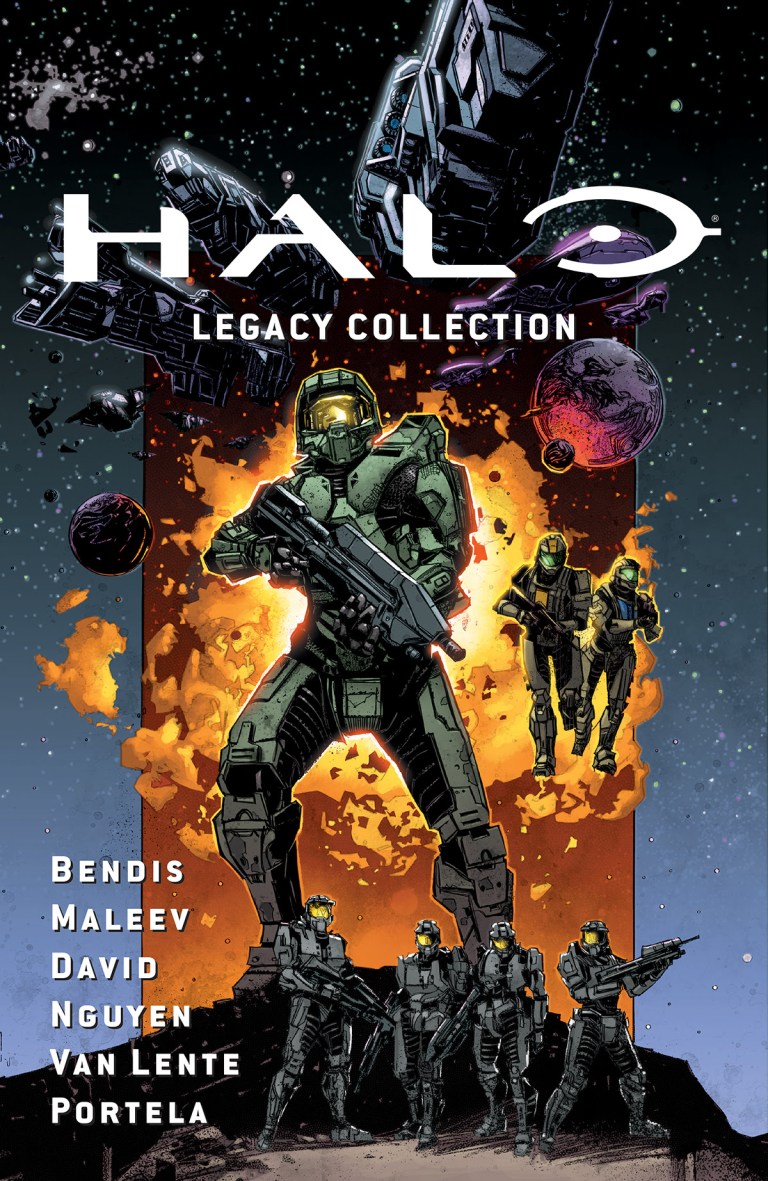 Dark Horse also has plans to reissue the Halo Graphic Novel, another collection of renowned Halo comics. The Halo Graphic Novel will include The Last Voyage of the Infinite Succor, Breaking Quarantine, Armor Testing, and Second Sunrise Over New Mombasa, works from such creators as Brett Lewis, Lee Hammock, Tsutomu Nihei, Jay Faerber, Simon Bisley, Moebius, Tsutomu Nihei, Andrew Robinson and more.
Halo: Legacy Collection will span 464 pages with a retail price of $29.99 and is set to release on August 11th, 2021. You can preorder Halo: Legacy Collection below.