Marcus Lehto, co-creator of the Halo universe, the artist responsible for the design of Master Chief and former creative director at Bungie shared some interesting files from the Halo prototype game, or more specifically, "his old 2000 Halo PC build" this past weekend. The files include Covenant weapon prototypes such as the Concussion Gun, the Excavator, the Particle Beam Rifle and the Microwave Gun.
I found these Covenant weapon prototypes in my old 2000 Halo PC build that you might like.

c concussion gun
c excavator
c particle beam rifle
c microwave gun

I like the meter cooldown on the concussion gun.
The microwave gun would have been hilarious.#Halo pic.twitter.com/qGQO0XFn3R

— Marcus Lehto (@game_fabricator) July 8, 2021
Here Lehto provides a look at the Spear Gun, whose spear "sticks to its targets" and the "almost naked" Elite models, named such because the Elites in the Halo prototype game at this point have a glaring lack of armor compared to their finished versions. (Are those their rib bones or do they just have different colored musculature along their obliques? We might have to consult Catherine Elizabeth Halsey, MD, PhD for the answer.)
Here's a human weapon I forgot we prototyped in the 2000 Halo PC build.

The Spear Gun. I like how the spears stick into targets!
And wow, the early Elite was almost naked back then.#Halo pic.twitter.com/DzwEnMx1gL

— Marcus Lehto (@game_fabricator) July 10, 2021
Finally, a look at Master Chief's original back design in the Halo prototype game, which included a "single hump backpack" and a retractable sword he could unsheath from his lower back. (That'd probably come in handy for the Yoroi Samurai Spartan armor in Season 1 of the upcoming Halo Infinite, wouldn't it?)
Some of you wanted to see a closer look at the early Master Chief's back design.
He used to have a single hump backpack and lower back retractable sword.
Also thought I'd run into the Macworld early Forerunner building.#Halo pic.twitter.com/lHcsTcHknp

— Marcus Lehto (@game_fabricator) July 10, 2021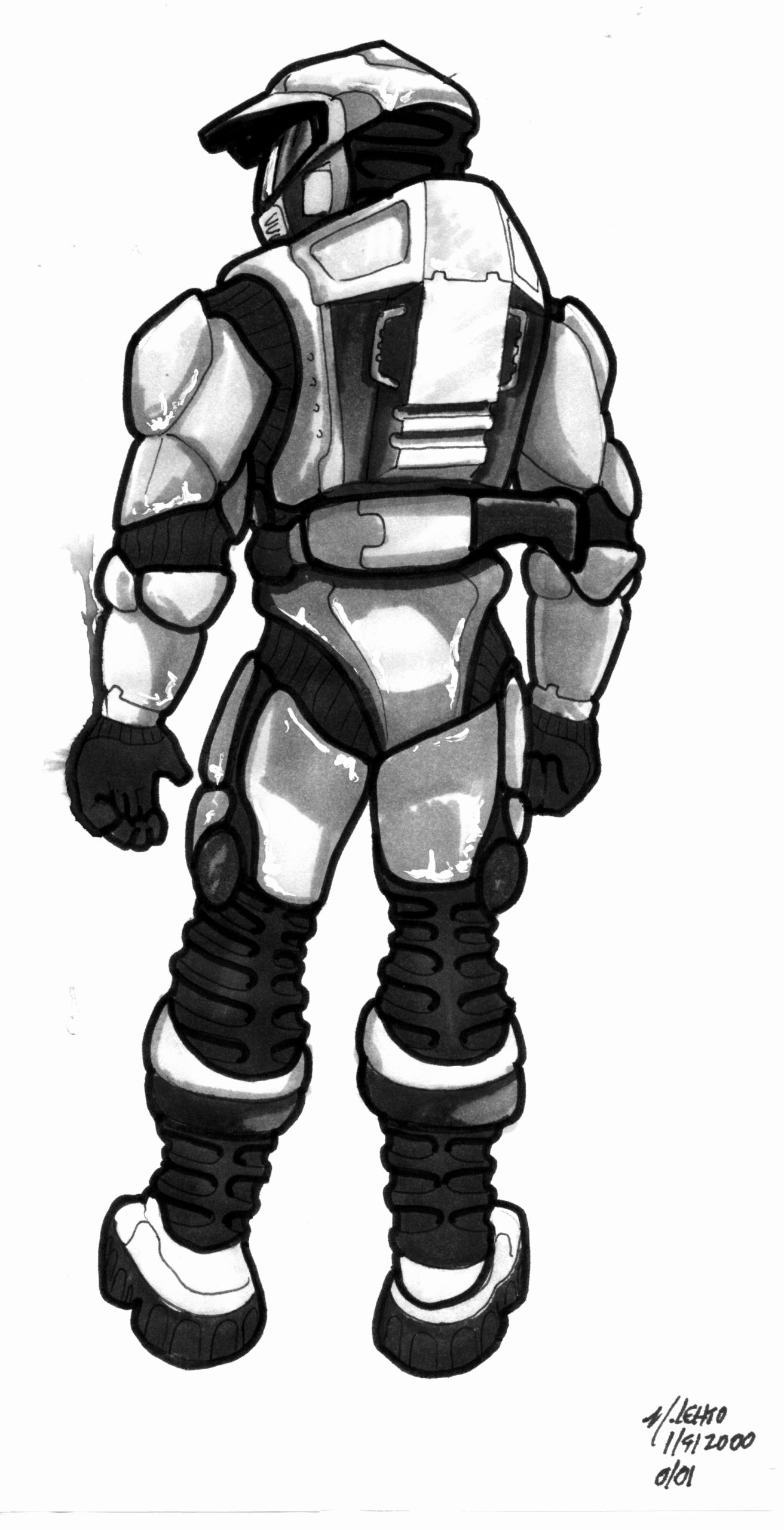 What did you think of these unreleased weapons and designs from the prototype Halo game? Does it make you wish the creators would release a version of Halo: Combat Evolved with these weapons and features implemented in the game somehow? Let us know in the comments.