"It HAS begun!"
Warner Bros. Interactive and NetherRealm Studios released the Mortal Kombat XI: Aftermath official launch trailer (the final trailer before the expansion's launch following the official Friendship trailer and gameplay trailer) this morning — and it has us more hype for the expansion's imminent release than ever.
The trailer features Kendrick Lamar dropping bars, "I got loyalty, got royalty inside my DNA/I got power, poison, pain and joy inside my DNA/I got hustle though, ambition flow inside my DNA," from his anthemic hip-hop song "DNA."; Shang Tsung (voiced by the perpetually calculating-sounding actor from the Mortal Kombat films, Cary-Hiroyuki Tagawa), Liu Kang, Raiden, Sindel, Nightwolf and more Kombatants portal-hopping through realms; the not-quite defeated Kronika flexing the might of her demonic army; young Johnny Cage bringing movie-star quality trash talk; and of course, brand-new DLC characters Fujin, Sheeva and Robocop (voiced by Peter Weller, the actor who portrayed him in the Robocop films) in action.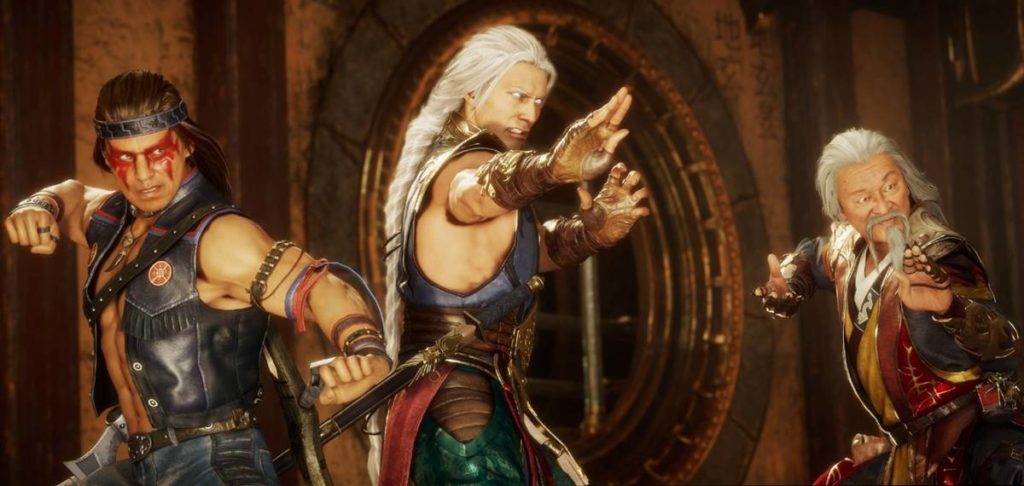 The expansion will take place directly after the events of Mortal Kombat XI's ending, where big changes have taken place for Liu Kang, leading to his uneasy alliance with crafty sorcerer Shang Tsung — although how this is possible after what transpired in the ending or why it's necessary at all still remains a complicated mystery at the time of this writing.
The Mortal Kombat XI: Aftermath downloadable content will be available next Tuesday on May 26th for $40. Even if you don't opt for the expansion, updated content in the form of returning Friendship finishers and old-school stages like the acid-steeped Dead Pool and the eerie Soul Chamber will be implemented for free.