Who did you pick as your very first starter in Pokemon: was it Bulbasaur, Charmander or Squirtle?
If you could go back and do it all again would you choose differently from your original choice? The latest update to Pokemon Masters is letting you make that very decision as players will now have the ability to procure Eggs which hatch into one of the three starters from the Kanto region. Players can then partner their newly obtained Kanto starter with the game's main character and set out for battle side-by-side.
How to get your new Egg in Pokemon Masters
When you log into the game, you'll receive an Egg from Professor Bellis, the Pokemon Professor with the "captivating hairstyle" on Pasio Island; the Eggs will hatch after completing a certain number of battles whereupon you'll have the option to give your newly-hatched Pokemon compatriot a name. In addition, more Pokemon which can be hatched from Eggs will be made available in future updates, all of which can be paired with the game's main character to form a sync pair.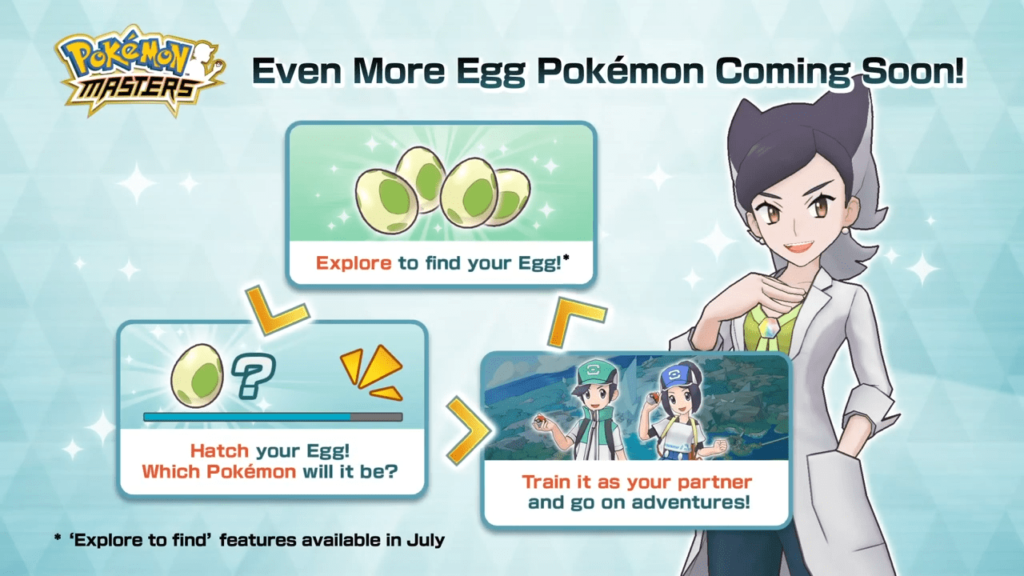 Publisher DeNA Co., Ltd. revealed more content that will be available in Pokemon Masters in the near future, including Legendary Pokemon Ho-Oh, Pokemon trainer Wallace with his elegant Milotic and a Daily Scout feature.
New Legendary Event Featuring Silver & Ho-Oh: The sync pair of Silver & Ho-Oh star in an in-game event titled "Pure Hearts and Rainbow Wings," which will be available from 30th April at 7am BST until 14th May at 06:59am BST for those that have completed Chapter 1 of the Main Story. In this event, players will embark on an adventure with Trainers Silver and Ethan of the Johto region to learn more about why Ho-Oh has come to the island of Pasio. Players who complete the Legendary Event will be able to add the sync pair of Silver & Ho-Oh to their teams.
Wallace & Milotic Are Coming to Pasio: The Water-type sync pair of Wallace & Milotic will make their debut in the sync pair Spotlight Scout from 30th April at 7am BST until 14th May at 06:59am BST.
Daily Scout Offers One Attempt to Add Sync Pair and Items Per Day: The Daily Scout feature has been added to the game, where once a day, players can attempt to obtain sync pairs and items without the use of gems.
Which Pokemon Kanto starter will you choose this time around? Let us know in the comments.
---
Pokémon Masters is a free-to-start game published by DeNA with in-app purchases on compatible Android and iOS devices; it allows players to battle various prominent Pokémon Trainers from the main series games and can be downloaded from the links below: