The infamous tri-class Legendary minion from the Mean Streets of Gadgetzan expansion, Kazakus, makes his return in the upcoming Forged in the Barrens as Kazakus, Golem Shaper. Much like his original card, Kazakus, Golem Shaper features a Battlecry which generates another card, contingent upon the player's deck meeting certain conditions. In Golem Shaper's case, if the player's deck contains no other 4-cost-cards, Kazakus will create a custom Golem.
Kazakus, Golem Shaper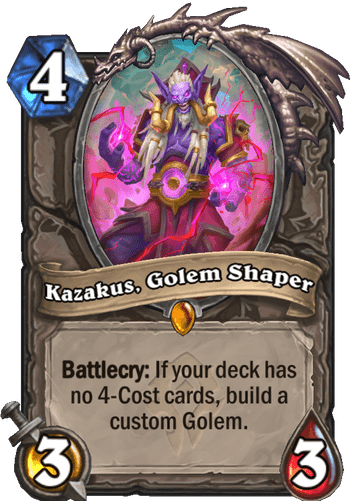 Class: Neutral
Card type: Minion
Rarity: Legendary
Mana cost: 4
Attack: 3 HP: 3
Card text: Battlecry: If your deck has no 4-Cost cards, build a custom Golem.
Reveal source Wronchi
The Golems upon which Kazakus will be able to conduct his handiwork can be seen below: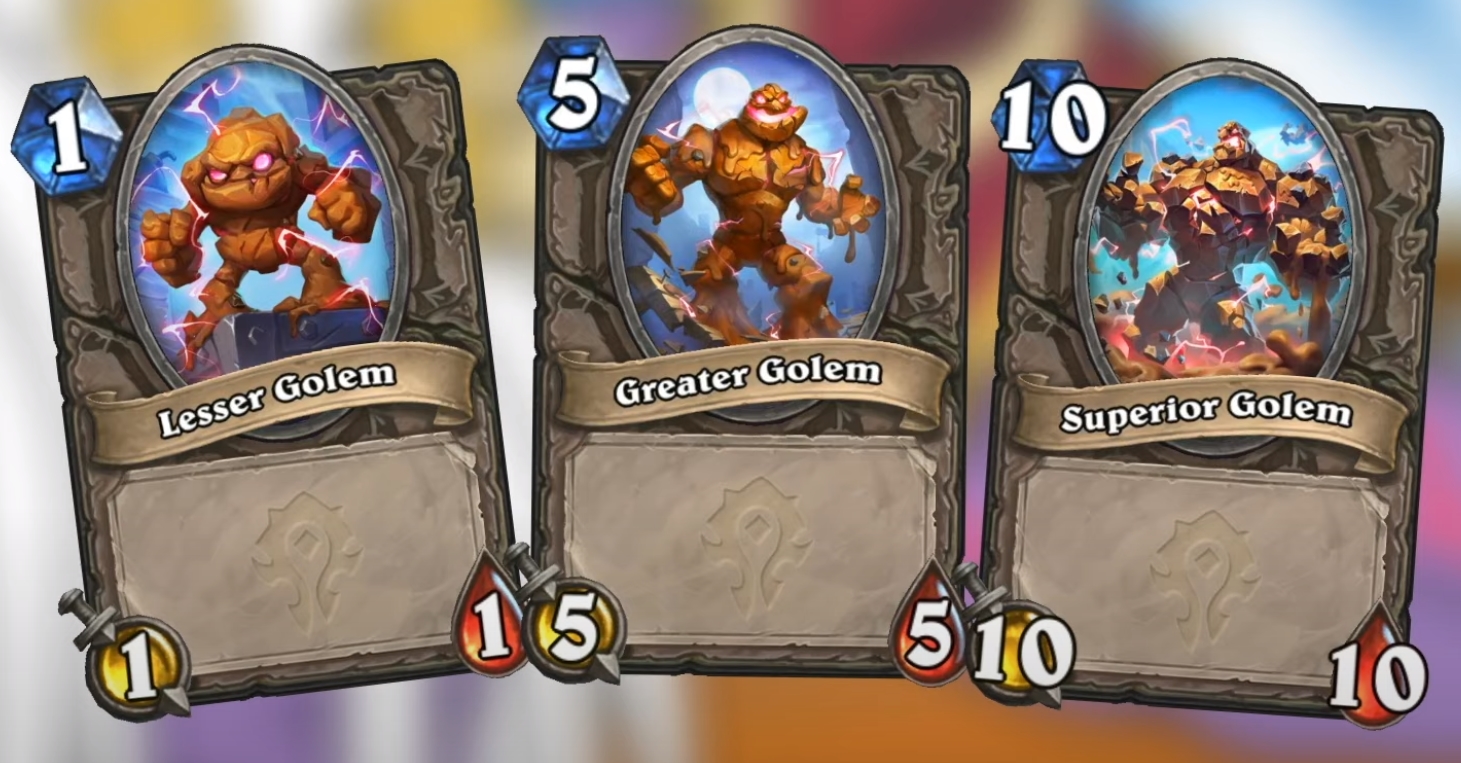 Will Kazakus, Golem Shaper be similarly disruptive to the Hearthstone Forged in the Barrens competitive meta as its predecessor was in Mean Streets of Gadgetzan? Although at first glance, the creation of a custom Golem doesn't seem to be quite as influential to a match as Kazakus' custom potions were, it still remains to be seen whether or not that will be the case. We can assume that Kazakus will be able to bestow custom characteristics to the Golems, such as Taunt or Rush.
Perhaps a better question might be: just what is Kazakus doing in the Barrens?
Will Kazakus, Golem Shaper find a place in your Forged in the Barrens decks? Let us know in the comments.