Mortal Kombat 11: Aftermath launches on May 26th and series co-creator Ed Boon sat down to answer some questions about the expansion's brand-new story content, what it was like to work with iconic Robocop actor Peter Weller (who provides the in-game voice acting for Robocop), and the return of Shang Tsung, Fujin and Sheeva.
Regarding the return of Shang Tsung, Boon said: "To me, Shang Tsung, Cary Tagawa coming back voicing him – having him presented in a story mode again – I think a lot of people, they visualize Cary Tagawa as Shang Tsung from the 1995 movie as the Shang Tsung they remember. When you see that visual and you hear his voice and the nuance that he puts into it, there's something very special about that," Boon said about the return of longtime Mortal Kombat main antagonist. Tsung was the final boss of the original Mortal Kombat game from 1992; a powerful, shapeshifting warlock, Tsung must consume the souls of his defeated opponents to maintain his youth.
Boon went on to explain why Fujin and Sheeva were chosen as the DLC characters for Mortal Kombat 11: Aftermath. "Additionally, Fujin and Sheeva are characters that haven't really had as much of the spotlight over the years," Boon said. "Fujin in particular, he just showed up in Mortal Kombat 4 and Armageddon, but he never had a big starring role, so we really dig deep into his history and his relationship with his brother Raiden, and all of that stuff, so that's very cool. And then the added back and forth between Sindel and where eventually is she going to end? Is she good? Is she bad? We're really trying to tease that a lot as well."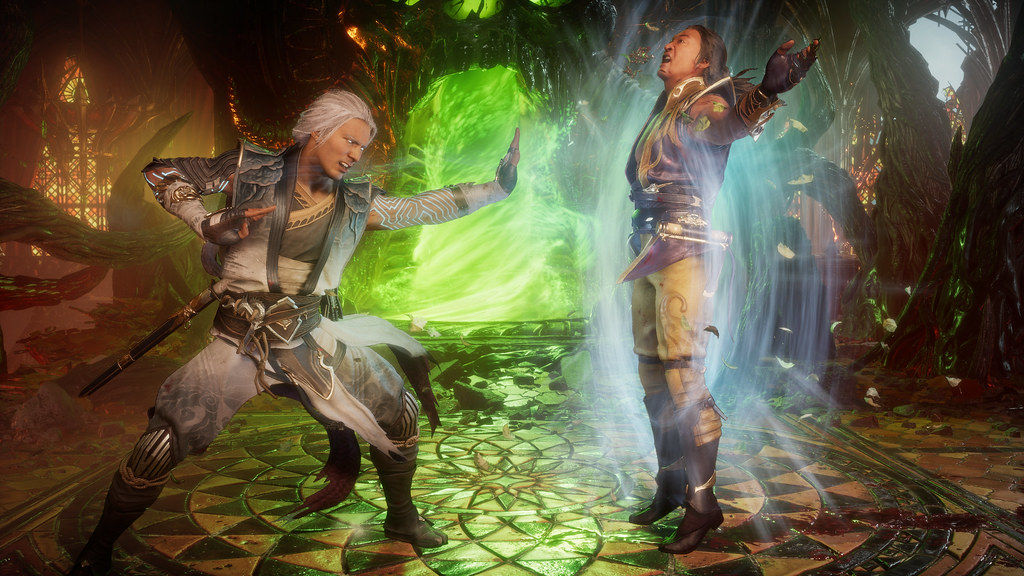 Mortal Kombat 11: Aftermath will mark Fujin's first return to the franchise in nearly 14 years. He first appeared as an unnamed boss in Mortal Kombat Mythologies: Sub-Zero, a side-scrolling, platform Mortal Kombat game released in 1997. He first became a playable character in Mortal Kombat 4. Fujin, much like his brother Raiden, is a character whose origins are found in Japanese religion; whereas Raiden is the god of thunder and lightning, Fujin is the god of the wind and sky.
Sheeva first appeared in Mortal Kombat 3. She is a four-armed, half-dragon Shokan warrior, the same race which Goro and Kintaro belong to. In addition to her incredible strength and four arms, she can also emanate fireballs and stomp the ground in such a way that it stuns opponents.
Having Cary Tagawa voice acting Shang Tsung is most excellent — but what did Boon think about Peter Weller providing the voice acting talent for Robocop? "A lot of us grew up watching '80s action movies, so there's something so cool about [it]," Boon said of the Robocop actor. "When he actually came to our studio, I was like, 'Oh my God! RoboCop is in our studio! This is the coolest thing ever!'"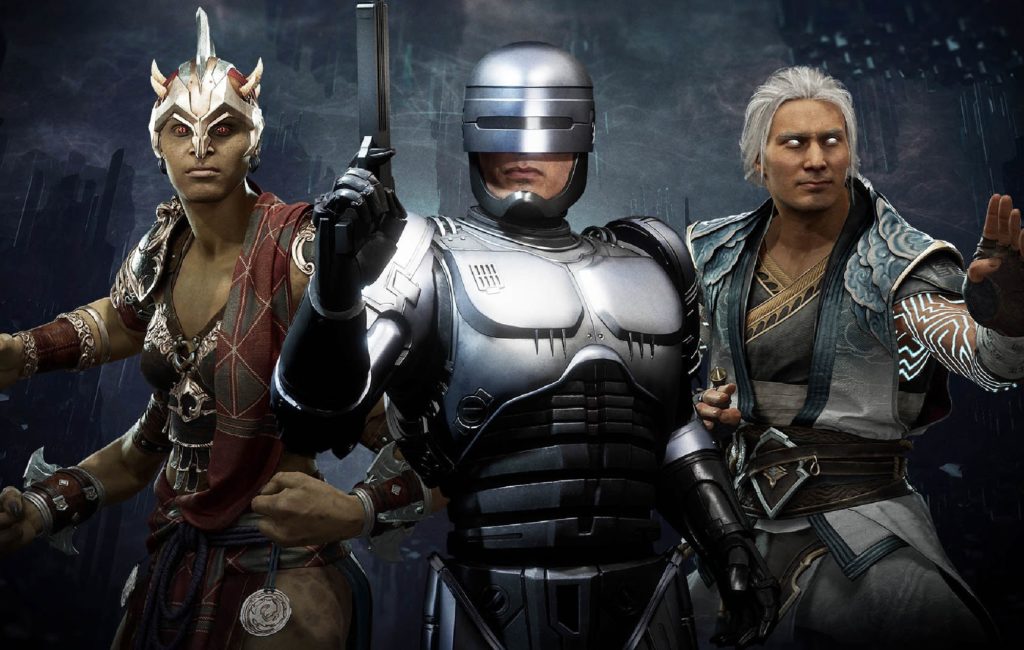 "Getting the original actor voice just lends that much more authenticity of it. It's a subtlety. I always think of RoboCop as the bookend to Terminator. There's a comic book made of RoboCop versus Terminator. So this is a bucket-list thing. We have these lists of people and we've been talking about RoboCop since MK 9. We've kept him on the list for the longest time and finally checked it off."
Check out the official Mortal Kombat 11: Aftermath reveal trailer to see more of Fujin and Sheeva in action. For more of Robocop (and the Terminator) in action, check out the following gameplay trailer:
Interview source: Game Informer