Fortnite Chapter 3, Season 2, the latest installment of the popular battle royale game, went live early Sunday morning (the servers were down at 3AM on March 20th for update maintenance) and with the new season, as always, comes a diverse collection of new characters looking to join Spider-Man, Shanta, Gumbo and the rest of the preceding Battle Pass' characters in the all-out war between the IO and the Resistance.
The Fortnite Chapter 3, Season 2 trailer, which features such highlights as Maximilian sliding underneath a tank and placing an explosive device on its underbelly like a pro, tanks vs wasteland Battle Buses and Gunnar and The Foundation throwing fists, also shows off three new lore skins and two Marvel crossover skins Doctor Strange (whose new movie, Doctor Strange in the Multiverse of Madness hits theaters on May 6th) and Miles Morales' nemesis, the purple-cowled Prowler from Spider-Man: Into the Spider-Verse. Does this mean we'll be getting Miles Morales at some point in the game, despite Epic giving us the ballin' Scarlet Blackout Spider-Man skin in Chapter 3, Season 1's Battle Pass?
The Fortnite Chapter 3, Season 2 trailer also reveals what should be the remainder of the Seven and some foreshadowing of a device, used by Doctor Slone, which removes all buildings from the area. Could this device have sweats sweating? That is, if there is such a device that can remove all builds within a certain range, will the game's balance shift more from building to outright combat and shooting? We'll find out momentarily.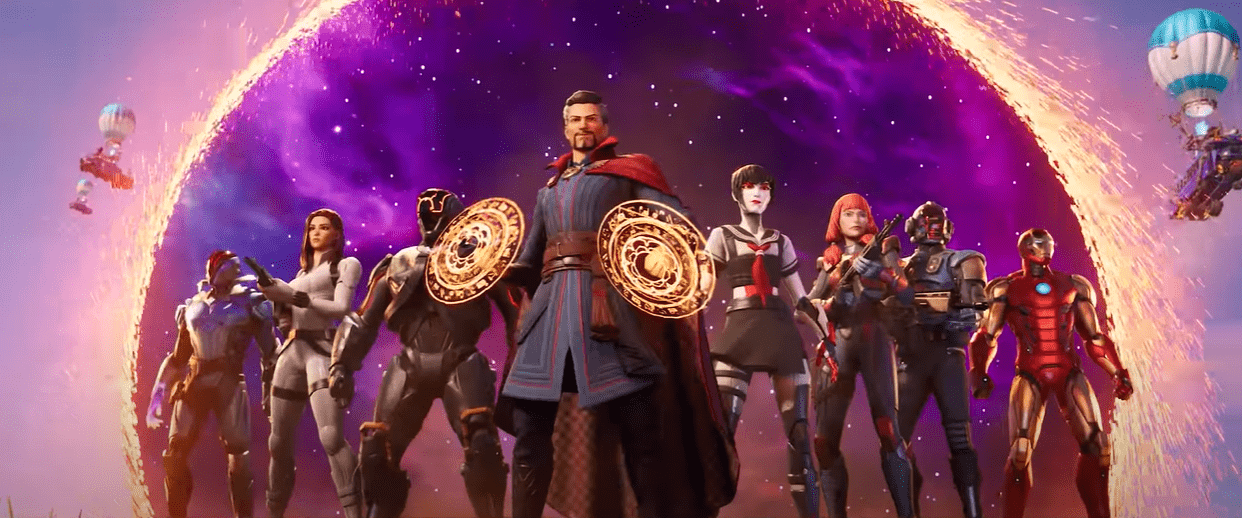 What did you think of the Fortnite Chapter 3, Season 2 trailer? Which new character on the Fortnite Chapter 3, Season 2 Battle Pass are you looking forward to most? Sound off in the comments.