MediEvil, a third-person fantasy action game first released for the original Playstation is still remembered affectionately to this day, thanks to it being one of the first forays into 3D-gaming (the game began development in 1995 before the release of Super Mario 64 or The Legend of Zelda: The Ocarina of Time for the N64) and its unusually distinctive art style, including that of the ill-fated skeletal knight and main protagonist, Sir Daniel Fortesque.
Unfortunately, Jason Wilson, AKA Jay Gunn, co-creator, designer and art director for MediEvil took to Twitter recently to announce that he's selling "the entire archive of art and gameplay design" for the game as a result of "financial woes" and the "cost of living crisis [hammering him]" this past winter.
1. It is with a heavy heart that I have decided to sell my entire archive of art and gameplay design for "MediEvil."
This was work that I undertook as the game's lead game designer, art director, concept art, level design, co-writer and voice/actor director. pic.twitter.com/5jrARs0hCd

— Jay Gunn: Coal Face – The Devil in the Smoke (@GunnWriter) May 12, 2023
"Due to changes in my personal life and the protracted situation trying to obtain video-game work (interviews can span 2 months) means that I am in financial woes," Wilson explained on Twitter. "Some HR departments tend to get confused by my eclectic career. And interviews can take anything from a month to two months. The cost of living crisis hammered me this winter and the protracted interview processes drain my finances. So, I'm in trouble."
The MediEvil art archive includes hundreds of pieces of original, hand-crafted concept art, environment designs, texture plans, fold out gameplay maps, lost level design work and "early topographical transparencies for building MediEvil's environments." The MediEvil art archive is made even more impressive by the "hand-crafted" nature of the collection, as the game was developed before the modern day prevalence of Photoshop and other modern day developmental tools.
"This is perhaps the most comprehensive and complete development archive of game development from initial pitch through all stages of development," Wilson continued. "And includes all my handwritten re-design books and reviews. An amazing time capsule Museum collection from the PlayStation era."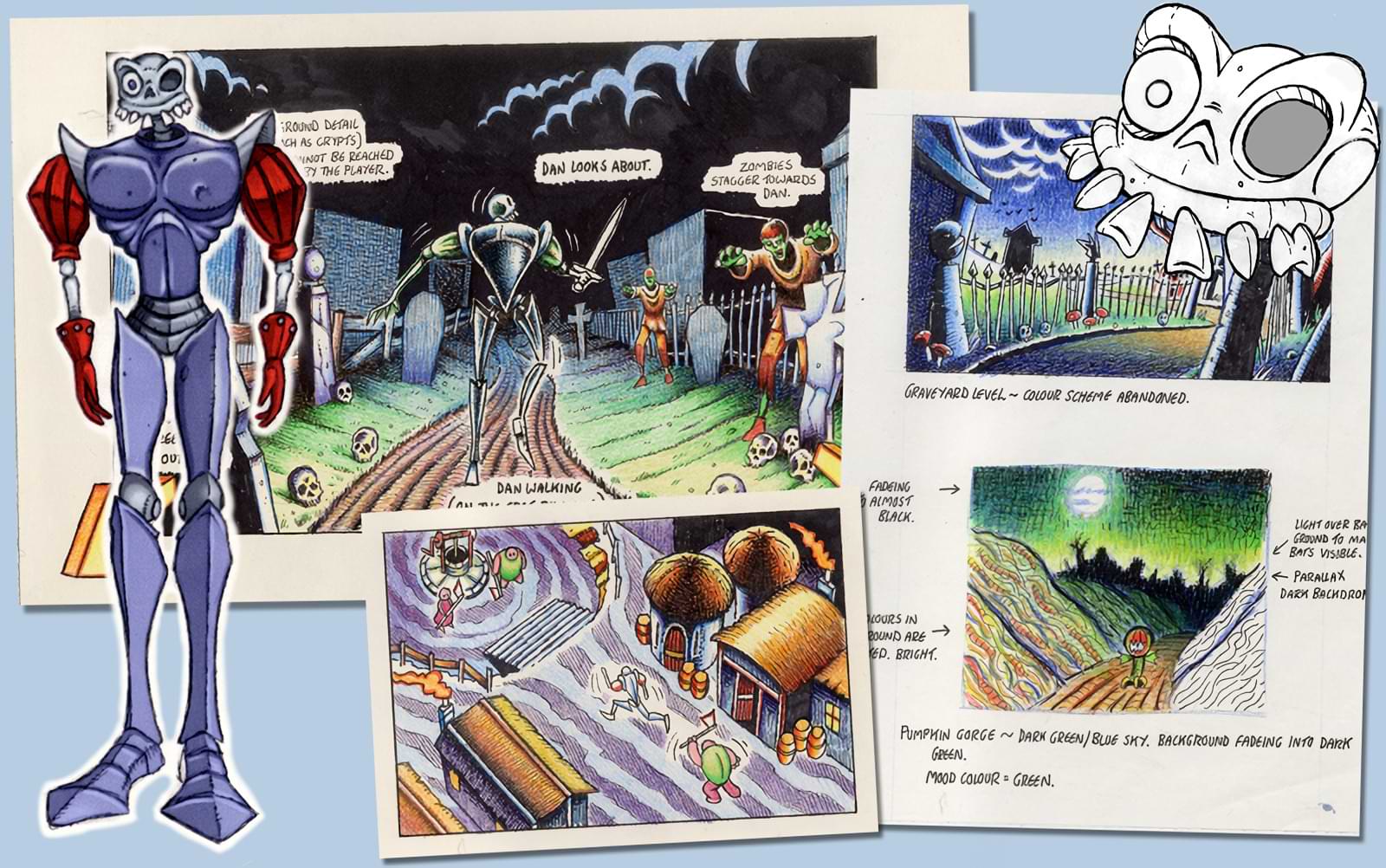 Wilson added that "it saddens me to sell my original MediEvil game design archive. But if it [helps] me to continue to look for full time work and keep a roof over my head (and not put my cat into a shelter) then it'll help."
Luckily, after three days and nearly half a million views, Wilson found a buyer for his work.
"The work will be restored and archived," Wilson wrote. "I cannot say anything more right now." Wilson added that "there were tears," but a video game designer's gotta do what he's gotta do in today's day and age.
If any "adventurous indie studios" are looking for an established game designer and art director, be sure to check out Wilson's portfolio.