When you think of celebrities who are also avid gamers, Whoopi Goldberg, known for The Sister Act movies, Star Trek: The Next Generation, an Oscar-winning role in Ghost,and currently a seat on The View talk show, is probably the last person that comes to mind. Which is what makes the actress' recent grievance with Blizzard and its release of Diablo IV all the more interesting — namely, the fact that Diablo IV isn't available on Mac operating systems.
Goldberg began her diatribe with the disclaimer that there are "far more important things going on in the world," but that she had to get the complaint off her chest regardless. She went on to say that she'd be "kvetching about my favorite game: Diablo, which has been taken off of Apple."
Though Goldberg acknowledged buying a PC gaming rig in addition to her Mac might be a viable solution to her problem, it was the principle that she "already bought Diablo IV" expecting it to run on her Mac that had her "pissed off" at Blizzard, especially with Diablo IV being the first-ever Diablo game that isn't Mac-compatible (besides Diablo 2: Resurrected).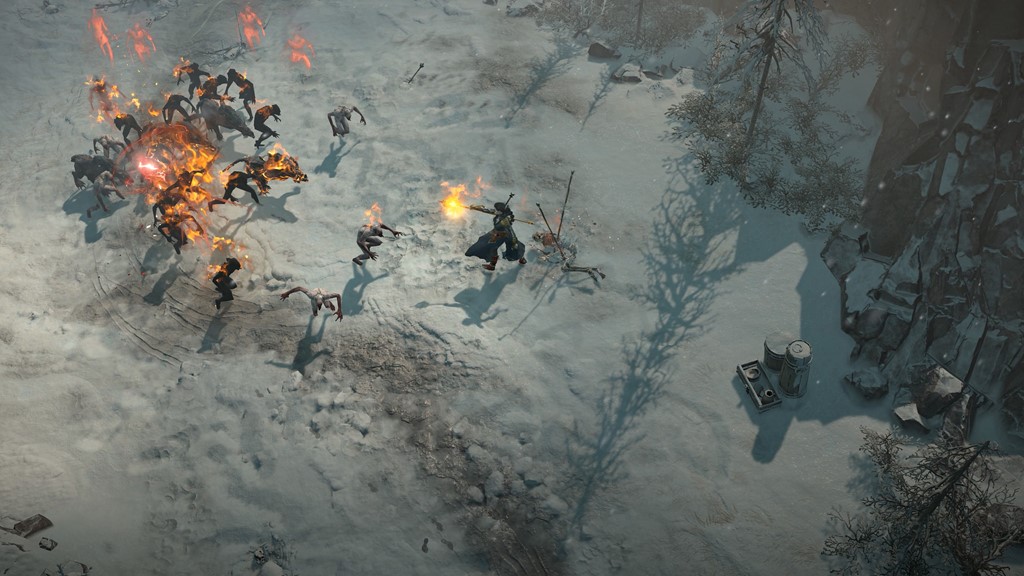 "This is what I'm asking you, Blizzard Entertainment," Goldberg said on her Instagram. "This is Whoopi. You know how much I love Diablo. I would like y'all to let those of us who use our Apples to play. Allow us to play on the Apple. Take Diablo IV and let us do it and have a great time."
Goldberg continued, "Give me my [Diablo] IV, because I paid for it, I was all excited for it, I went to play on it, and I'm telling you, this really pissed me off."
Goldberg also added that non-Diablo players probably wouldn't understand the gravity of her situation, but to someone who had played all of her Diablo games on a Mac computer in the past, the fact that Diablo IV isn't available on a Mac was extra disconcerting to her, especially since she bought the game upon its release.
"Those of you who don't get it, don't listen to me. If you don't play Diablo IV, it doesn't make any sense, don't spend time telling me how stupid it is that I'm talking about it," Goldberg added. "This is what's pissing me off. These are the little things that irritate the hell out of me."
Goldberg continued to gripe in a subsequent Instagram video, stating, "It's still me, I'm here, I'm getting ready to do a talk, and I realized, I'm still pretty upset with Blizzard Entertainment, because I still have not heard from them. I understand they want me to go get this [on] Xbox, but I want my money back — if you're not going to give me my game. What is happening with this? I feel [that] I'm nice about it, but a lot of people are upset that they did not get what they were promised."
Goldberg reiterated that she wanted her money back and suggested that the fact Diablo IV isn't available on Mac probably wasn't disappointing only
"Can somebody just send me a [note like], 'Hey, Whoop, we're really sorry that happened to you.' I kinda feel like, maybe, you know, this is par for the course," she said, before throwing shade at the United Parcel Service as well. "I'm upset with UPS, they always dump my stuff in the middle of the street, they don't even deliver it to my house, they don't ring my bell. I'm tired of people not doing what they say they're going to do. I want my game. I want my money back. Please, Blizzard, I love ya'll, this is a little out of control now."
Do you think Whoopi Goldberg has a legitimate argument for being 'pissed off' regarding the fact that Diablo IV isn't available on Mac?