Ubisoft's upcoming Assassin's Creed game, which is rumored to be set in a Vikings-centric context is being revealed right now in very unique fashion: via livestream with digital artist BossLogic, who is diligently sketching out an Assassin's Creed composition in instructional, demonstrative form like a modern day analogue of Bob Ross on an episode of The Joy of Painting.
The first detail finished in BossLogic's Assassin's Creed composition was a stone castle set on the right side of the illustration, complete with projecting towers, crenelations, gatehouses and set at the top of a green hilltop. In the foreground a battle rages between medieval soldiers, some armored like Roman legionnaires and other garbed in furs and leather.
On the left side of the painting: what appears to be Viking longships traversing freezing-cold waters with snow-capped mountains in the backdrop, lending further credence to the game's tentative title of Assassin's Creed Ragnarok.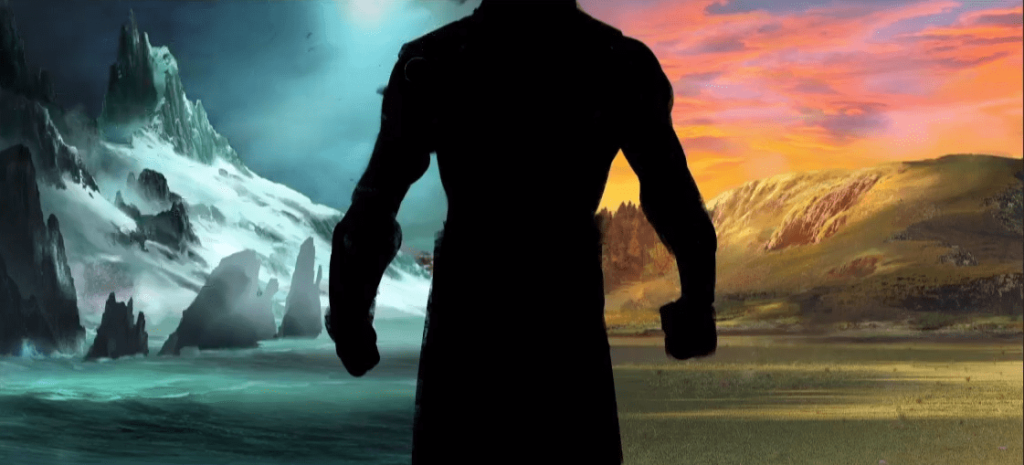 In the center of the image is a still, as of yet, unrevealed character (most likely the protagonist Assassin of the Order) who stands looking upon all the action taking place.
Update, 5:10PM EST: Ubisoft and BossLogic's livestream of the upcoming Assassin's Creed game is in the books. BossLogic not only finished his composition; the new official title for the game was revealed as well, Assassin's Creed Valhalla. In Norse mythology, Valhalla is a majestic hall in the afterlife presided over by the god Odin, elements which should factor or at the very least, heavily inspire the gameplay of Assassin's Creed Valhalla.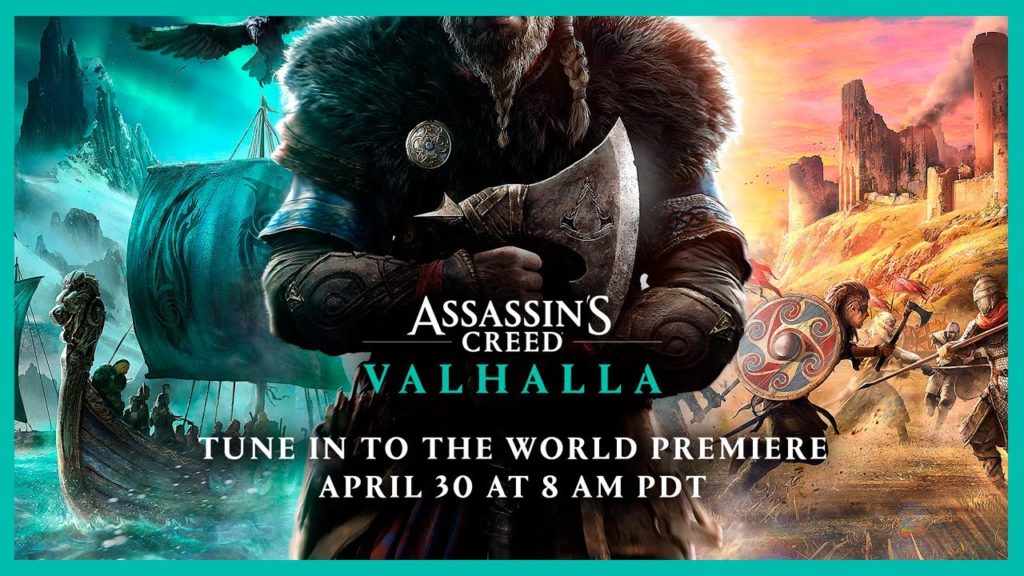 Ubisoft will unveil the world premiere reveal trailer for Assassin's Creed Valhalla tomorrow morning at 11AM EST (18 hours from the time of this writing). Make sure to save the link to the video here if you're interested in watching.
BossLogic is a digital artist from Melbourne, Australia. For more of his work, head over to his Instagram or follow him on Twitter.