Ubisoft premiered the official Assassins Creed Valhalla cinematic trailer yesterday, one which featured a heart-pounding, action-packed, brutal 9th century battle between fierce Viking leader Eivor (who characters assume control of in the game) and his Viking raiders and the English forces.
More in-game visuals, ostensibly actual shots of gameplay from Assassin's Creed Valhalla were released today, which include Eivor in a church with two of his fellow Vikings discussing the details of a parchment: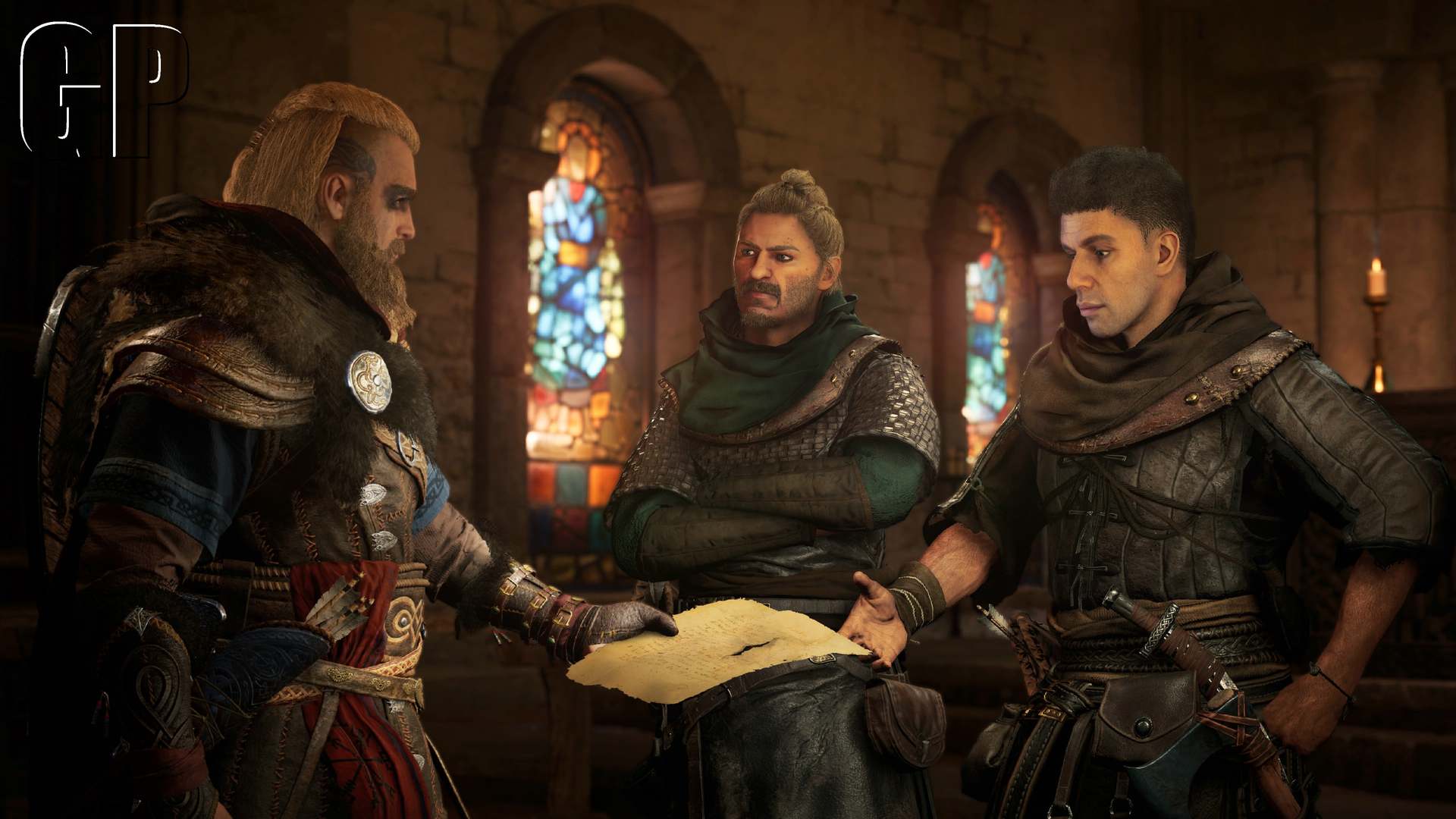 A female Eivor atop the bow of a Viking warship sailing towards a settlement atop two cliffs connected by a bridge: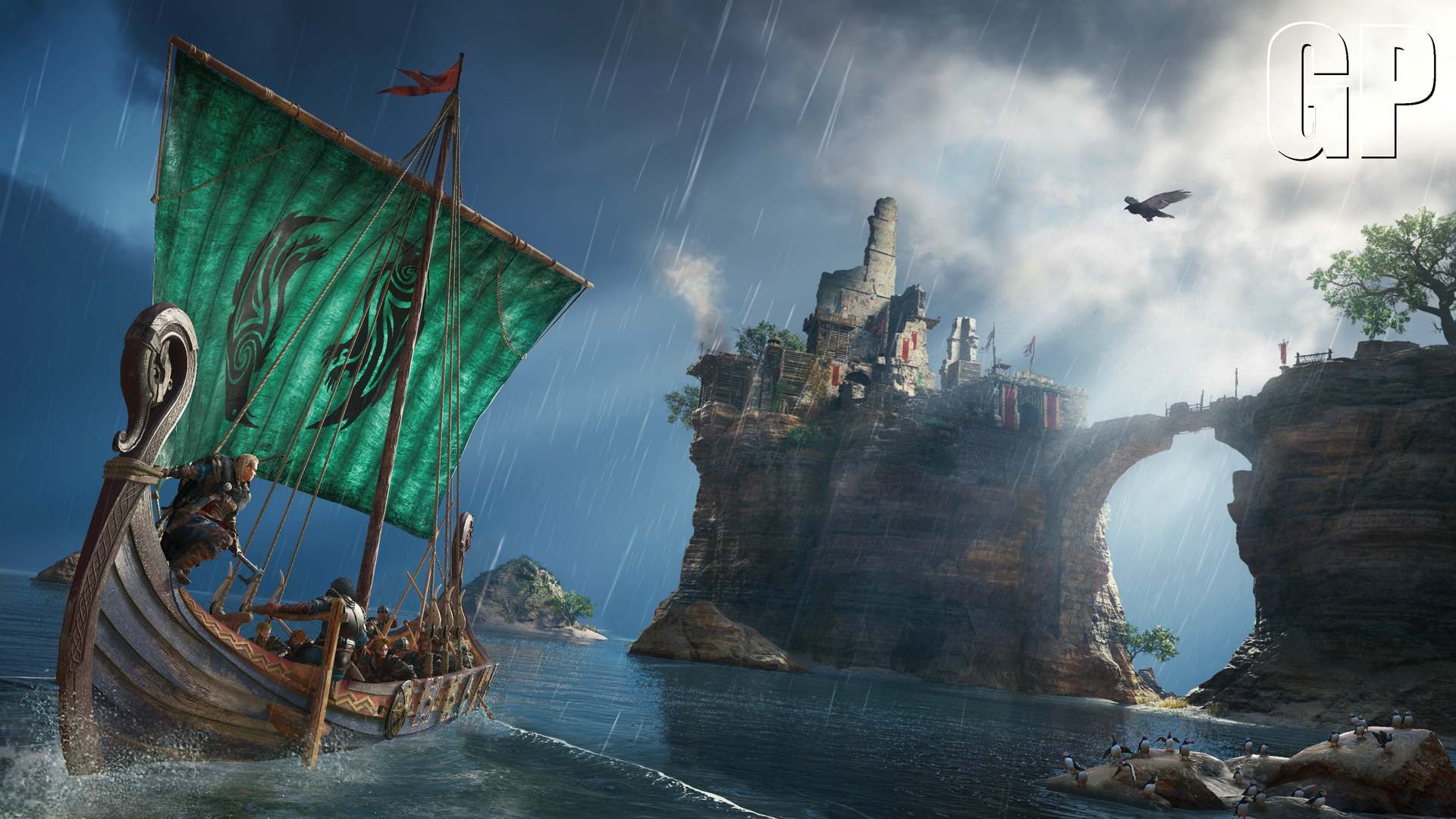 Eivor, with a shield and bow strapped to his back and an axe in hand overlooking a settlement in the countryside: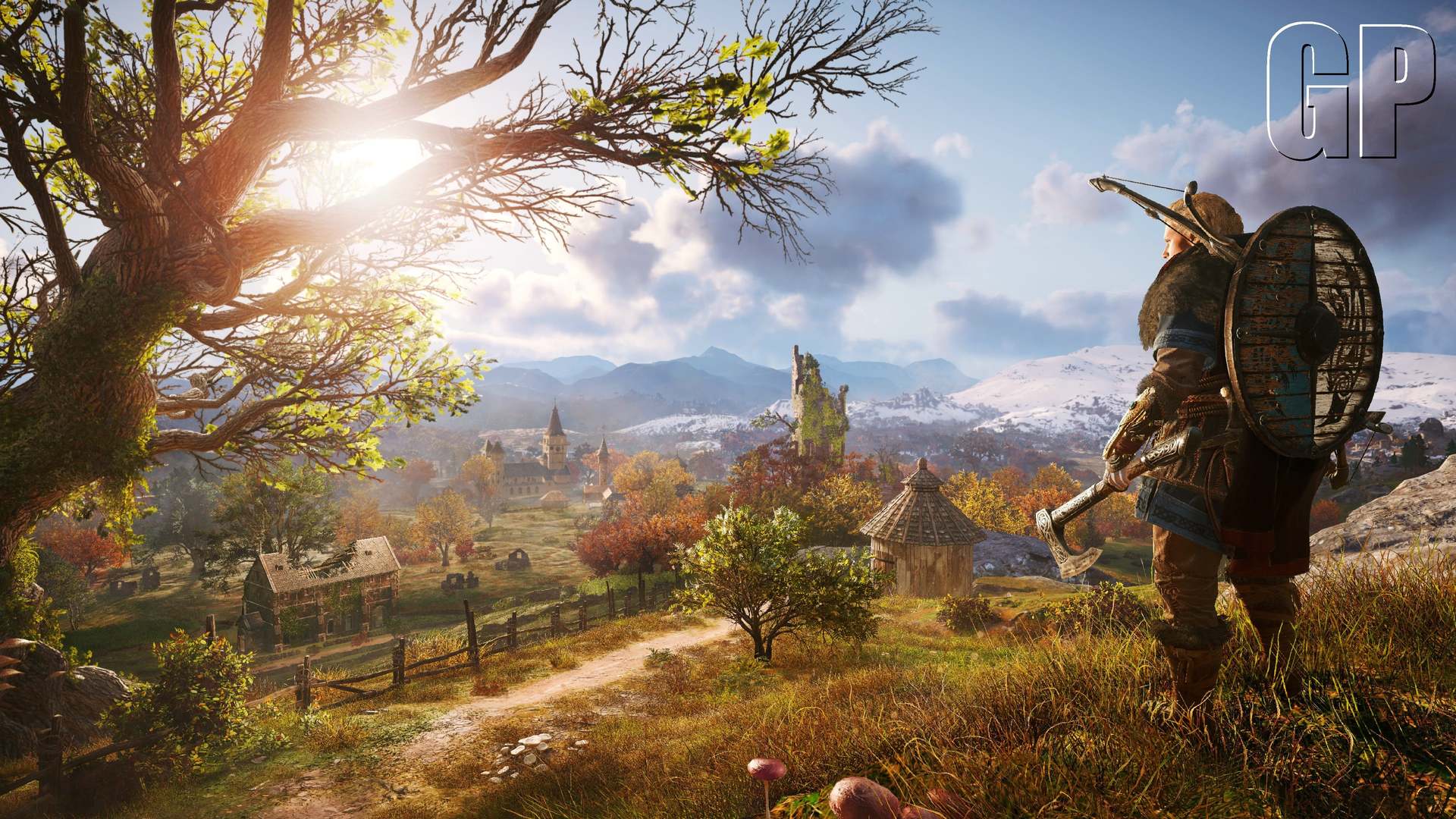 Eivor locked in battle with an opponent equipped with a medieval helm and a nasty-looking two-handed flail: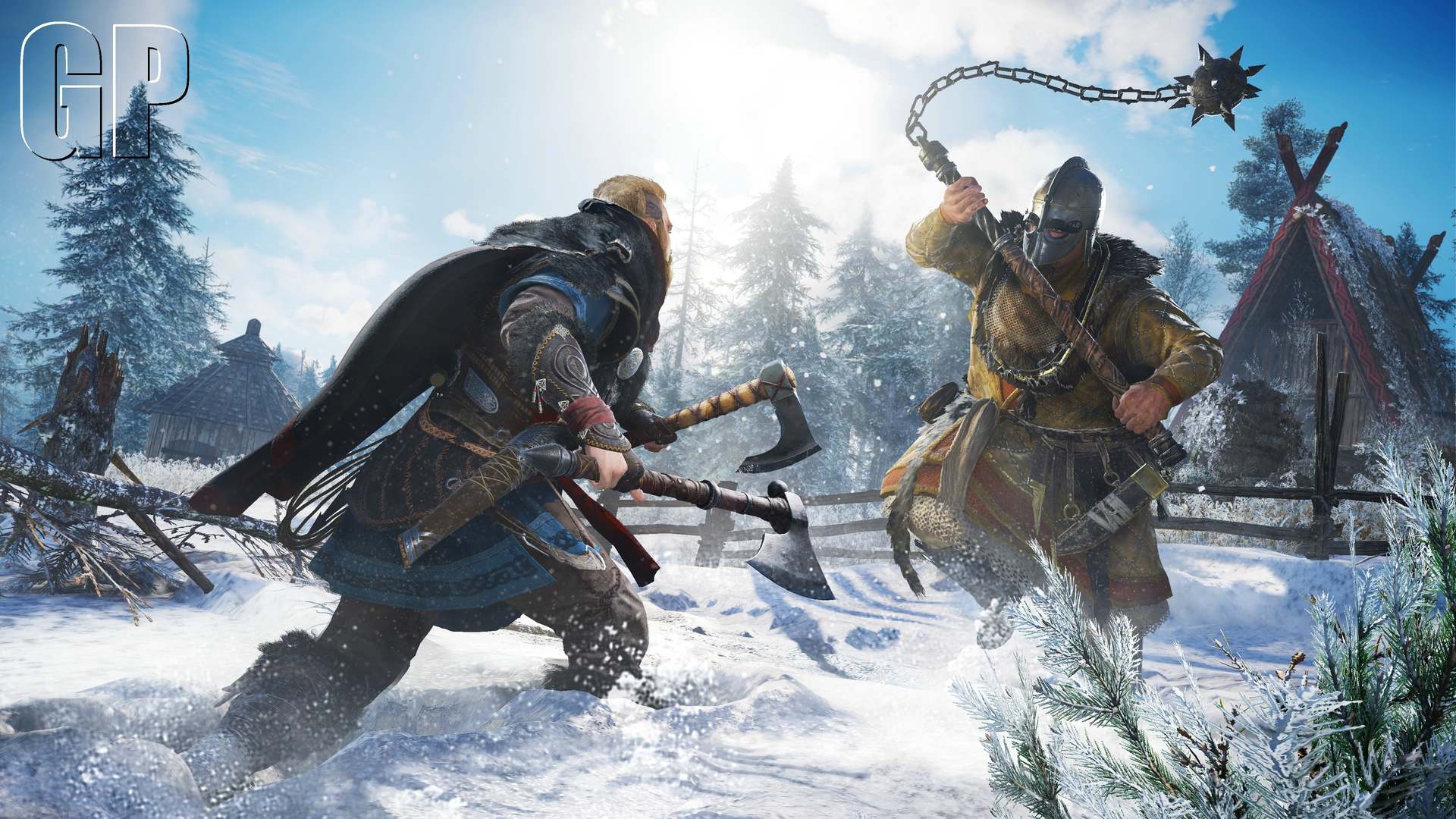 A look at some of the customizable options for Eivor by way of beard style, haircut and armor and accessory upgrades: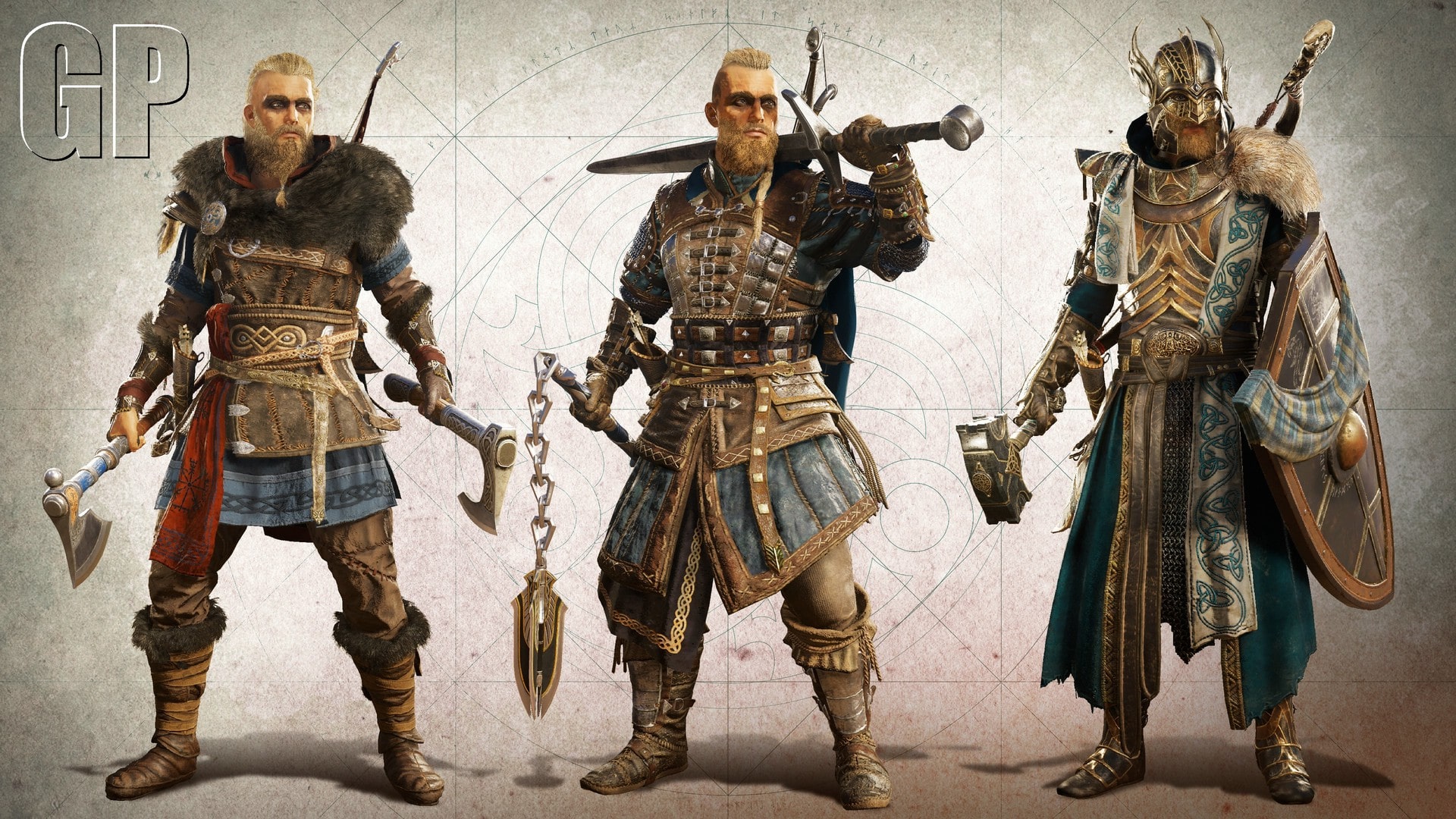 Eivor sounding a war horn as he and his Viking raiders engage in battle with the English (check out the buildings aflame in the background):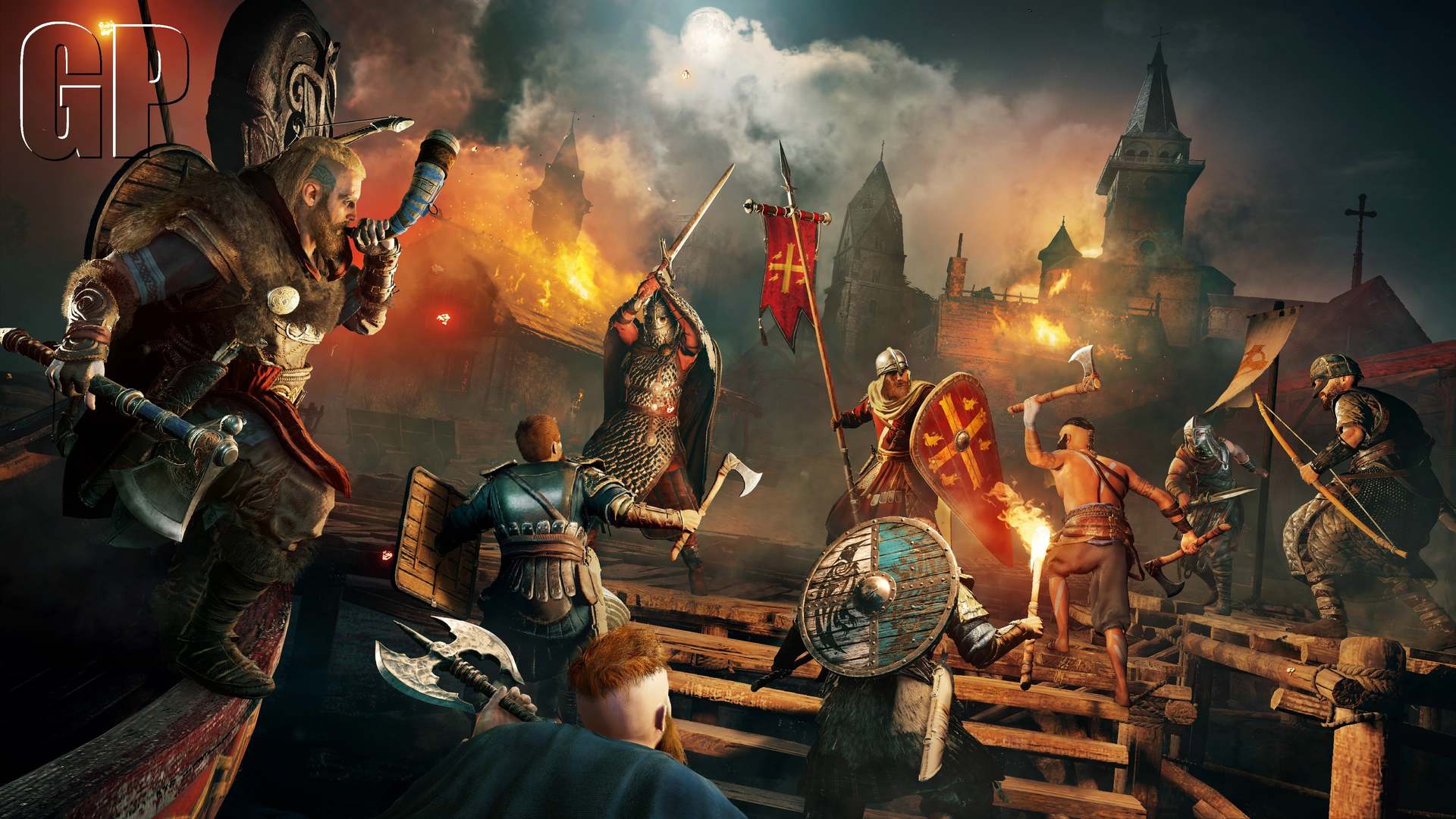 Eivor clutching a two-handed axe and standing alongside a freaking polar bear companion: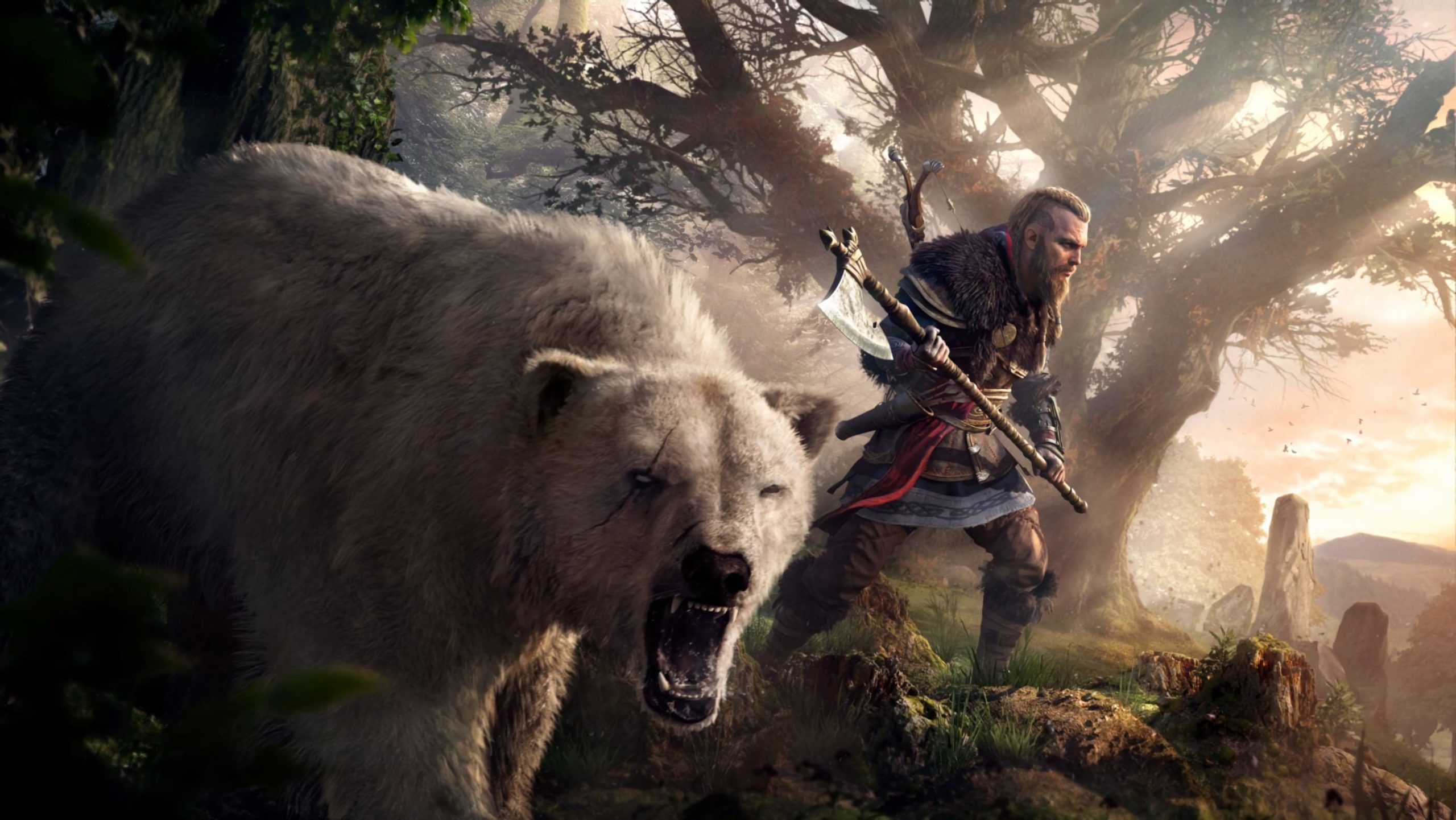 Assassin's Creed Valhalla "throws players axe-first into ninth-century England, an age of warring kingdoms and Viking conquest. As Eivor, a fierce Viking raider, you'll lead your clan to build a new home amid England's fractured dominions," according to the official Ubisoft description.
The game is expected to launch Holiday 2020 on PS5 and Xbox Series X, as well as PS4, Xbox One, PC, and Stadia platforms.