Pokemon Sword and Shield's first expansion, Isle of Armor, will launch on June 17th, according to a YouTube trailer from The Pokemon Company. The second expansion, The Crown Tundra, will release in Fall 2020.
Pokemon Sword and Shield's Isle of Armor will take place in a new region of Galar, the titular Isle of Armor. Here's the isle's official description:
In The Isle of Armor expansion, you'll head to The Isle of Armor, the stage of your new adventure in the Galar region. The Isle of Armor is a giant island full of environments not seen in Galar before—you'll find wave-swept beaches, forests, bogs, caves, and sand dunes!

There are also plenty of Pokémon that make this island their home, living freely amid the lush natural surroundings. There's even a dojo here that specializes in some very particular training styles! You and your Pokémon will take up an apprenticeship under the master of this dojo and train hard to become even stronger.
The new locale will come complete with brand-new story content, a new Pokemon trainer Gym, as well as new Galarian Pokemon forms with which to bolster their PokeDex, such as (what is sure to be a fan-favorite, and already one of my new favorites) Galarian Slowbro, which has become a Poison/Psychic dual-type (its original form was Water/Psychic):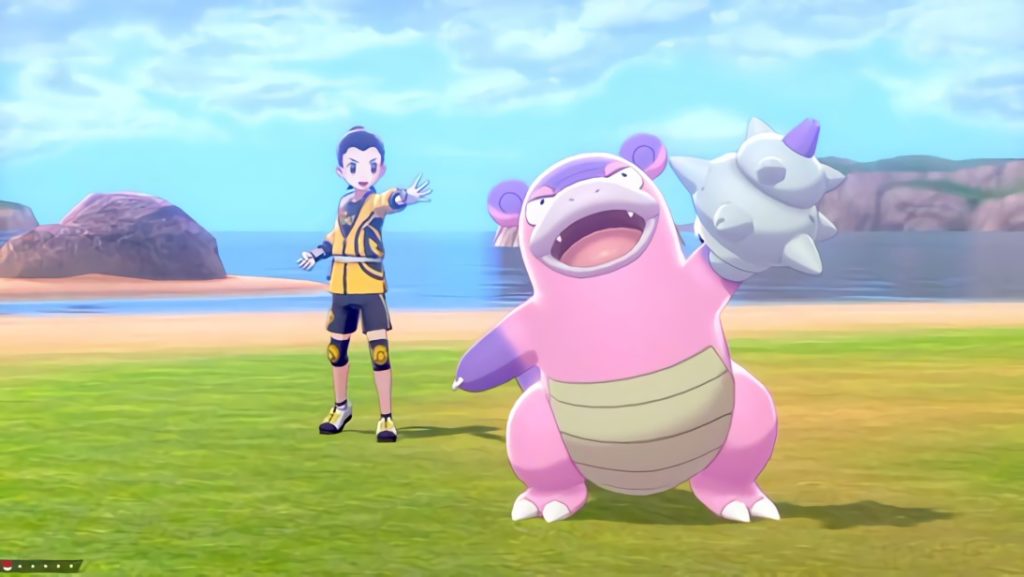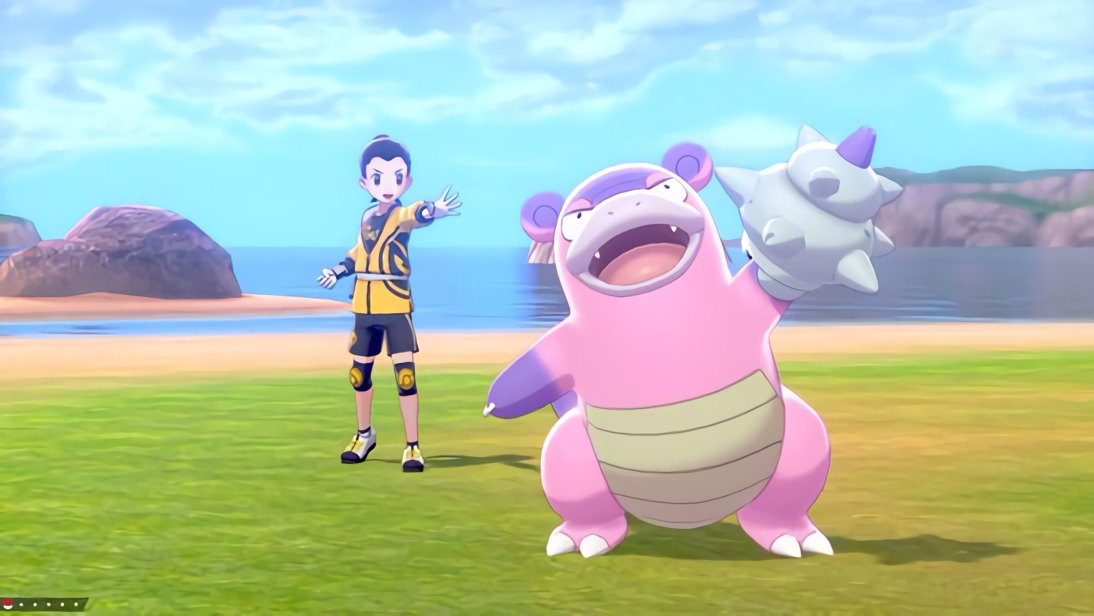 Other new Pokemon include Galarian forms of the legendary bird trio from the Generation 1 Pokemon games, Zapdos, Moltres and Articuno (these three will be found in the Crown Tundra expansion); Gigantamax forms of Gen 1 starters Venusaur and Blastoise; as well as Kubfu and Urshifu. Kubfu is a little teddy-bear-esque Fighting type Pokemon who evolves into Urshifu after it has undergone rigorous training.
New Pokemon and a new island aren't the only original facets of Pokemon Sword and Shield: Isle of Armor. Some new in-game features are on the way as well, including Tutor Moves and a new recipe:
Cram-o-matic — The dojo on the Isle of Armor houses a unique take on recycling in the form of a device called the Cram-o-matic. If players feed it four items, it will combine them and give out a new item in exchange. Trainers can receive any of a variety of items, including Poké Balls, PP Ups, and more. Some combinations might even produce rare items.

Tutor Moves — Completely new tutor moves will also be available on the Isle of Armor. Trainers can have their Pokémon learn them in exchange for Armorite Ore, a substance that can be found on the Isle of Armor through Max Raid Battles and other means. Burning Jealousy is a new Fire-type move that can be taught starting with these expansions. When it hits, it deals damage to all opposing Pokémon and burns all opposing Pokémon that have had their stats boosted during the turn. Grassy Glide is a new Grass-type move that can be taught starting with these expansions. This move has high priority when used on Grassy Terrain.

Max Soup — Max Soup is a special dish made from rare ingredients you can gather on the Isle of Armor. If a Pokémon with great hidden potential drinks Max Soup, it will become a special Pokémon capable of Gigantamaxing.Some Pokémon that Trainers are already traveling with may also gain the ability to Gigantamax.
What do you think of the new features being included in Pokemon Sword and Shield: Isle of Armor? The Pokemon Sword and Shield Isle of Armor expansion is available now for pre-order on the Nintendo Switch eShop for $29.99.