Quick, name a game that Japanese video game developers Game Freak have made besides Pokemon.
Give up?
Because before we researched this article, we had no idea either. That's a notion that Game Freak is hoping to change however, as Masao Taya, director of Game Freak's latest game Pocket Card Jockey: Ride On, stressed to Axios earlier this week.
"We believe that it is very important for the studio to continue making and releasing titles outside of the Pokémon series," Taya said.
"In recent years, the resources needed for game development have grown and grown," Taya continued, "so Development Department One has been trying out a style of development where it works with external studios."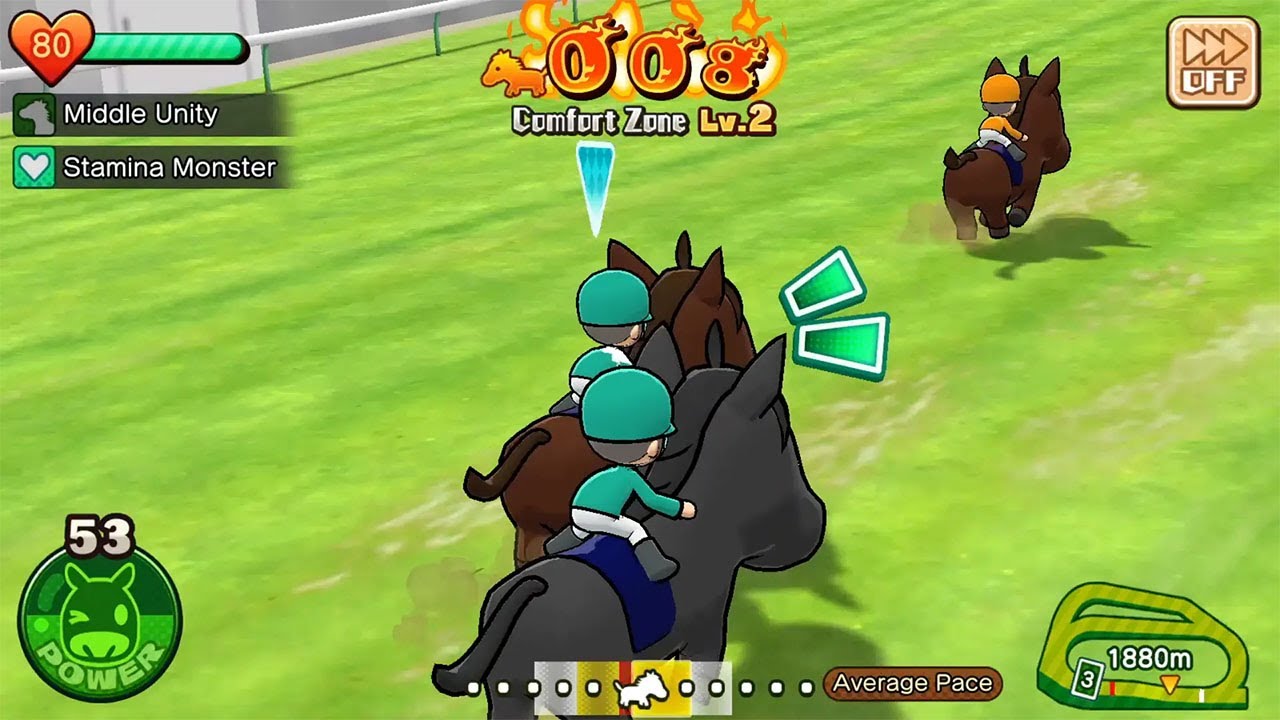 Other games that Game Freak found success on include 2005's Drill Dozer and 2012's HarmoKnight, but it was Pocket Jockey which the developers decided to augment for the current day and age.
Pocket Card Jockey: Ride on, a game which somehow harmoniously blends two seemingly disparate subjects — Solitaire and horse racing, is an update of the original Pocket Card Jockey, which was released for the Nintendo 3DS in 2016.
Taya related how the idea of the game came to him and how it set up the game's morbidly humorous premise, which involves a struggling horse jockey dying in a tragic accident only to be revived with the divine purpose of winning horse races by playing Solitaire.
"In the beginning, this game didn't have an introductory story," Taya said. Taya claims that the story was tacked on halfway through development when his boss asked why playing solitaire made the horse go faster. Taya continued, "I thought to myself, 'You couldn't have told me when we started on this,' while I hurriedly spent a few hours thinking up a story."
So what's next for Game Freak? While the developers haven't announced any new games outside of Pokemon just yet, Taya did reveal further plans for Pocket Card Jockey: Ride On.
"Some of the feedback we've received has been that the game is too hard, so I would like us to carefully adjust the balance going forward," Taya said. "We are also planning other updates, but at this point I still can't reveal any details."
Pocket Card Jockey: Ride On is now available through Apple Arcade.