The third installment in the Crash Bandicoot series, Crash Bandicoot: Warped was released over twenty years ago in 1998 for the original Playstation; it's 2020 now, so why haven't we gotten a brand-new title starring the anthropomorphic bandicoot yet?
Developer Toys for Bob's self-awareness game is strong, which is evident in the title for Crash Bandicoot's first all-new adventure in over two decades; earlier today Activision and Toys for Bob revealed the trailer for Crash Bandicoot 4: It's About Time, which will be heading to PS4 and Xbox One platforms in October, 2020.
The game's narrative will pick up where Crash Bandicoot: Warped left off, with Crash and his highly-spirited younger sister Coco taking on evil genius Doctor Neo Cortex (and Doctor N. Trophy) as he tinkers with time and the very fabric of the multiverse. Crash Bandicoot 4: It's About Time sees the Bandicoot siblings seeking out four Quantum Masks, objects which are stashed away across various worlds and universes and hold vast power integral to defeating Cortex.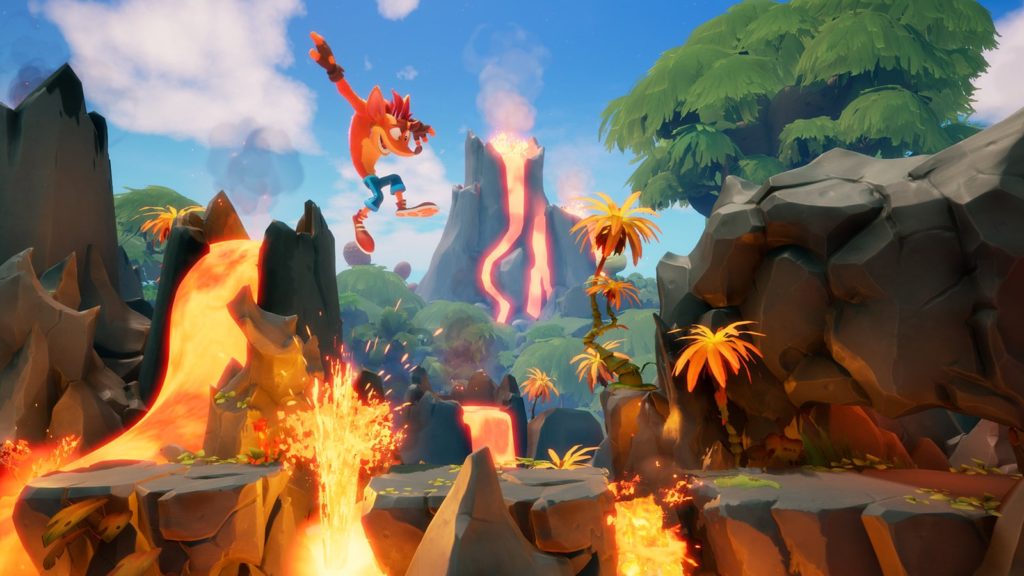 Although Crash Bandicoot 4: It's About Time will be the first all-new Crash platforming adventure we've received since the 90s, the Crash Bandicoot N. Sane Trilogy, released in 2017 for the Playstation 4 and in 2018 for PC, Switch and Xbox One remastered the first three offerings in the Crash trilogy, setting us up for, and perhaps foreshadowing the arrival of Crash 4 with excellent timing. The Crash Bandicoot N. Sane Trilogy was developed by Vicarious Visions and published by Activision, who will be working on remasters of Tony Hawk's Pro Skater 1 & 2 for the PC, PS4 and Xbox One next.
Developer Toys for Bob is very well-suited to the frenetic, animated world of Crash Bandicoot, with titles such as Madagascar, Skylanders: Spyro's Adventure and the Spyro Reignited Trilogy to their credit. They've stated that players will be able to switch between Crash and Coco at any point during the game, adding plenty of variety to the mix of the 2D and 3D platformer. Crash and Coco aren't the only ones who will be getting shine in Crash Bandicoot 4, however. According to Activision, you'll be able to "control newly playable characters, like the cunning Neo Cortex, to gain alternative perspectives into how our bandicoot heroes are saving the world one shimmy dance at a time."
Will Crash Bandicoot 4: It's About Time be worth the twenty year wait? We'll find out in October.