Those of you who are thinking about buying Cyberpunk 2077 for kids on the younger side of the gaming spectrum — think twice. Although we all had a pretty good idea that Cyberpunk 2077, CD Projekt Red's upcoming, ambitious role-playing-game would be steeped in dark, violent themes thanks to its genre subclassification, dystopian futuristic setting and CDPR's track record — we didn't know exactly what that might entail.
Thanks to a new rating from a Brazilian rating board however, we can glean a better idea of how intensely explicit Cyberpunk 2077 is shaping up to be. According to the rating board's press release, Cyberpunk 2077 will include "mutilation, suicide, prostitution, nudity, sexual exploitation" and more adult themes. The full list of the Cyberpunk 2077 adult content, per the official press release:
Cyberpunk 2077 adult content
Weapon Without Violence
Moderate or Hinted use of Illicit Drugs
Weapon With Violence
Criminal Act Without Violence
Description of Consume of Illicit Drugs
Derogatory Language
Verbal Aggression
Violent Acts
Sexual Pleasurement
Consumption of Illicit Drugs
Violence Description
Exposure to Danger
Exposure to Death Corpse
Body Injury
Foul Language
Sexual Language
Blood
Description of Illicit Drugs Consumption or Trafficking
Sexualization
Sexual Exploitation
Intentional Death
Nudity
Prostitution
Sexual Relationship
Consumption of Illicit Drugs
Mutilation
Intense Sexual Relationship
Suicide
Cruelty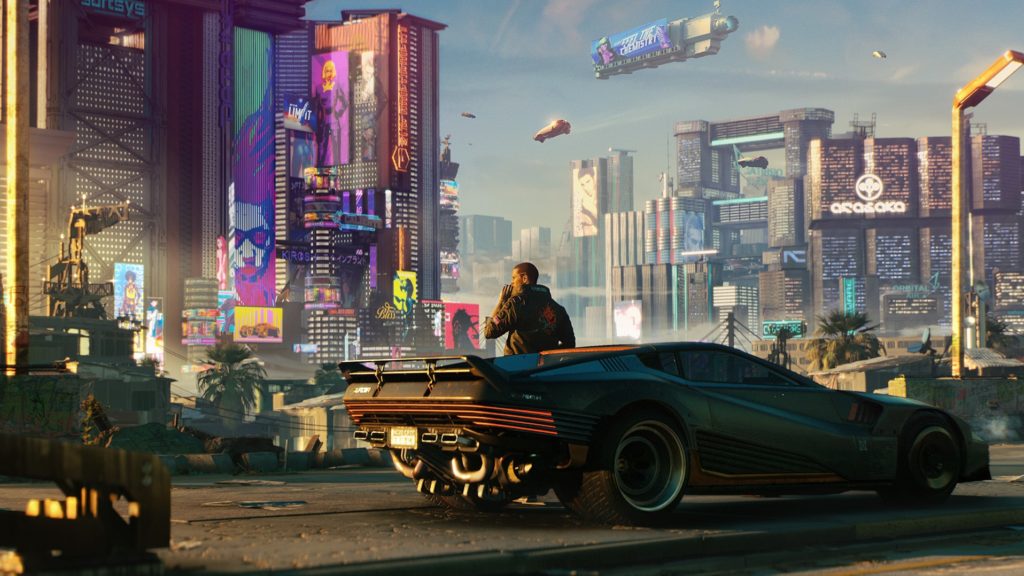 Cyberpunk 2077 will put players into the first-person perspective shoes of V, a mercenary who can be highly customized in terms of appearance, voice and background. Stat categories such as Body, Intelligence, Reflexes, Technical, and Cool will be affected by the Class a player selects — NetRunner (hacker), Techie or Solo (combat specialist). The sprawling, futuristic world of Night City, California will consist of six different zones: the corporate City Center, immigrant-inhabited Watson, luxurious Westbrook, suburban Heywood, gang-infested Pacifica, and industrialized Santo Domingo.
Cyberpunk 2077 will utilize the REDengine4 game engine, the latest iteration of the REDengine and has a development team of over 500 individuals (more than the number that worked on the studio's previous game, The Witcher III: Wild Hunt). The soundtrack will feature original music by A$AP Rocky, Grimes, Run the Jewels, Gazelle Twin and many more. Actor Keanu Reeves will also feature in a prominent role as character Johnny Silverhand. The game is scheduled for a September 17th, 2020 release on Microsoft Windows, PlayStation 4, Stadia, and Xbox One platforms.
---
Are you looking forward to Cyberpunk 2077? Do you think the game's intense, adult themes will make for a more immersive experience? Let us know in the comments.