"The most dangerous villains in the DC Universe have been forced to team up and take on a new mission: Kill the Justice League," reads the description for upcoming Rocksteady Studios action-adventure game Suicide Squad: Kill the Justice League.
The game was first announced by developer Rocksteady Studios earlier this month in a series of teaser promos which featured prominent Justice League members such as Superman standing in Suicide Squad-stylized rifle crosshairs. Rocksteady is a London-based video game developer also behind the popular Batman: Arkham series, of which Suicide Squad: Kill the Justice League is a continuation (according to the game's Creative Director Sefton Hill). The most recent game in the series before this one was Batman: Arkham Knight, released in 2015.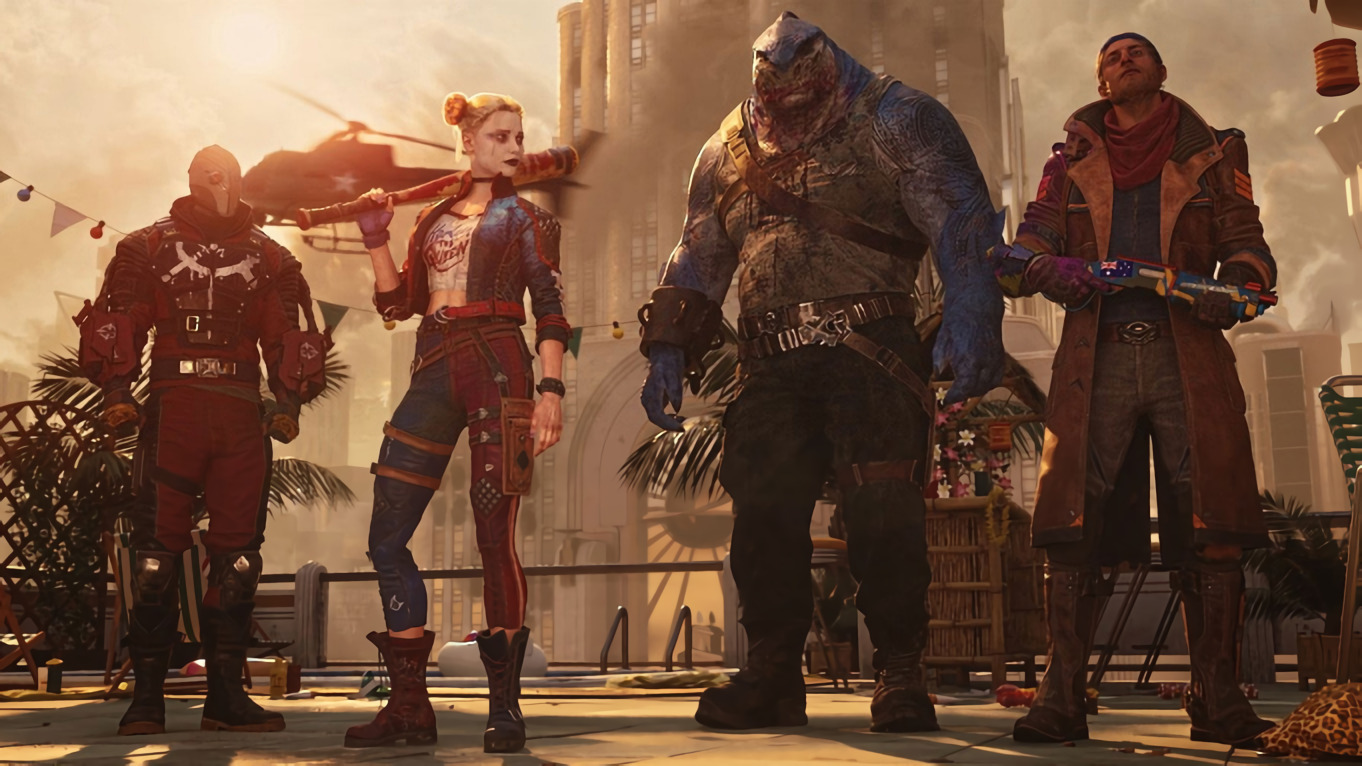 The trailer, which was introduced by Lego Batman Movie voice actor Will Arnett at DC's FanDome event features Task Force X/Suicide Squad (a group of formerly incarcerated felons granted freedom in exchange for performing covert government missions) members Harley Quinn, Boomerang, Deadshot and King Shark posted up on a rooftop in a Metropolis seemingly overrun by the forces of extraterrestrial cyborg Braniac (to the tune of Outkast's "B.O.B. ((Bombs over Baghdad)).
After repelling a number of alien attackers, the aforementioned Suicide Squad members receive a transmission from their employer, Amanda Waller, concerning a new target, referred to as "The Alpha Target." The end of the video reveals who that "Alpha Target" is: none other than the Man of Steel himself, Superman. Superman appears to ostensibly be under some sort of mind control or working in cohesion with Brainiac; after rescuing a helicopter pilot, Superman hovers in mid-air with him in front of the Suicide Squad members, as if to rub the act of heroism in their faces. Instead of gloating however, Superman ends up disintegrates the poor guy (after he pleads for his life) with his heat vision until he's no more than random flesh ribbons floating on the wind. Not exactly the sort of behavior you'd expect from The Last Son of Krypton.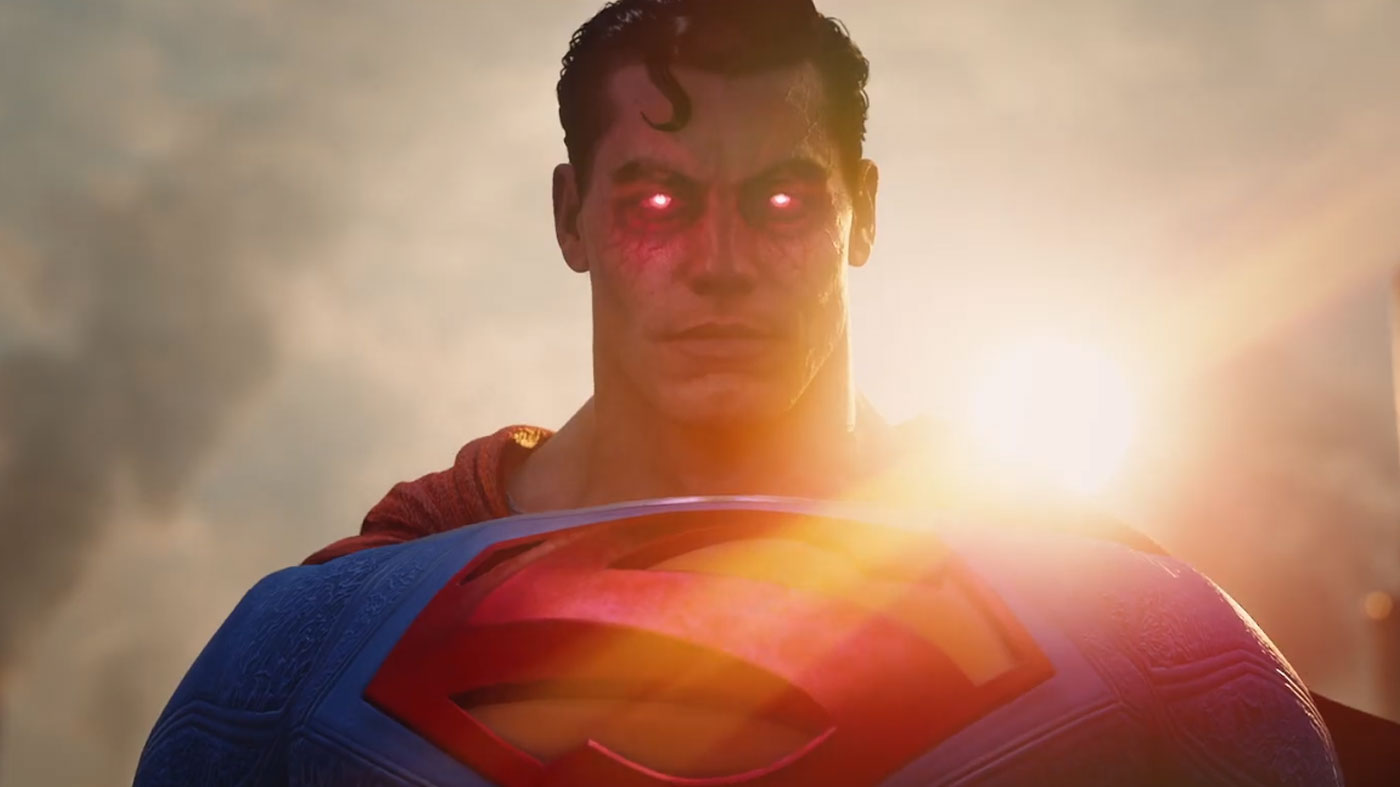 Suicide Squad: Kill the Justice League will reportedly be an open world action adventure video game in the vein of Rocksteady's previous Batman: Arkham games with the added element of cooperative play, the latter feature making it similar to WB Montreal's Gotham Knights, which was also revealed at DC's FanDome event. The Suicide Squad characters look to bring unique skillsets for players to choose from — Harley Quinn, the former girlfriend of the Joker, brandishes her trademark baseball bat and demented fighting style in the video; Deadshot exhibits his deadly accuracy ("I never miss") and jetpack; Boomerang, whose expertise is, of course, hurling boomerangs, also exhibits what appears to be flashes of super-speed; and King Shark, in addition to his shark-like physiology, including razor-sharp teeth and claws, displays super-strength while hoisting an enormous gatling gun to bring his attackers down in a barrage of motorized gunfire. It is unclear at this time whether other mainstay Suicide Squad members like Killer Croc, Col. Rick Flag Jr., or Enchantress will be members of the team at some point during the game as well.
What did you think of the Suicide Squad: Kill the Justice League trailer? Are you looking forward to taking down the Justice League members like Superman instead of playing as them? Sound off in the comments.