A selection of Playstation 5 games have been listed for sale in Europe on November 12th, a full week earlier than the release of the console itself according to a number of retailers in the region, including Amazon France. Some European Playstation 5 players could receive the games as early as November 11th through pre-orders.
One such game that has been seen listed for early release on Amazon France was Marvel's Spider-Man: Miles Morales:
And another on Amazon Spain, Demon's Souls 5: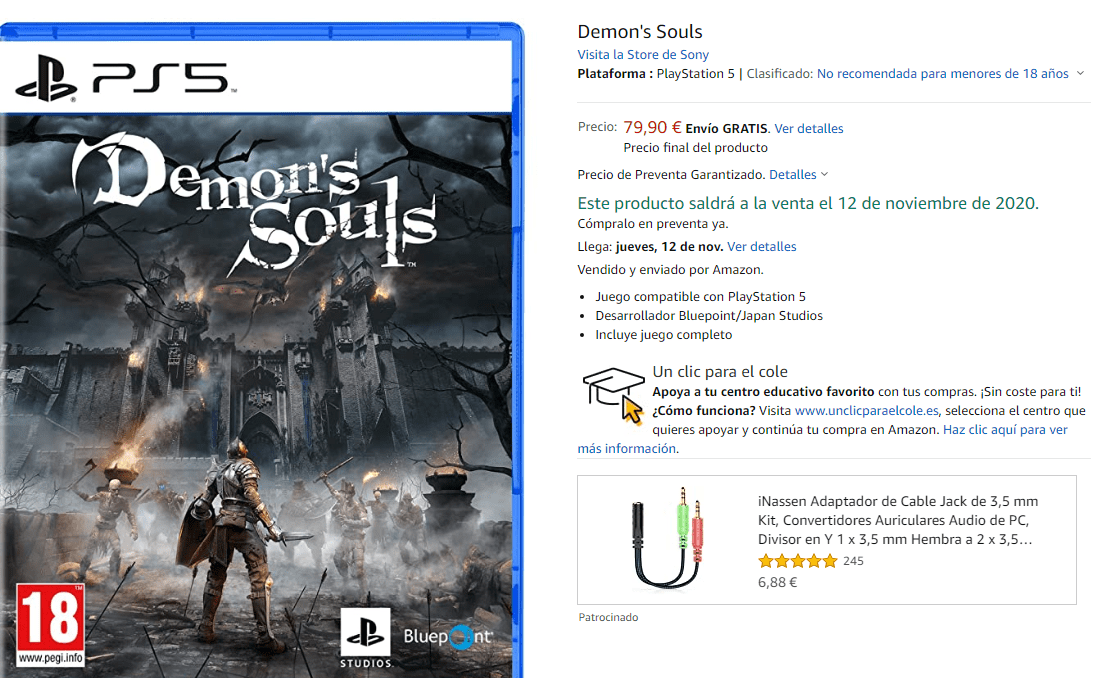 Here's one more example, Assassins Creed Valhalla from a listing on Amazon Germany: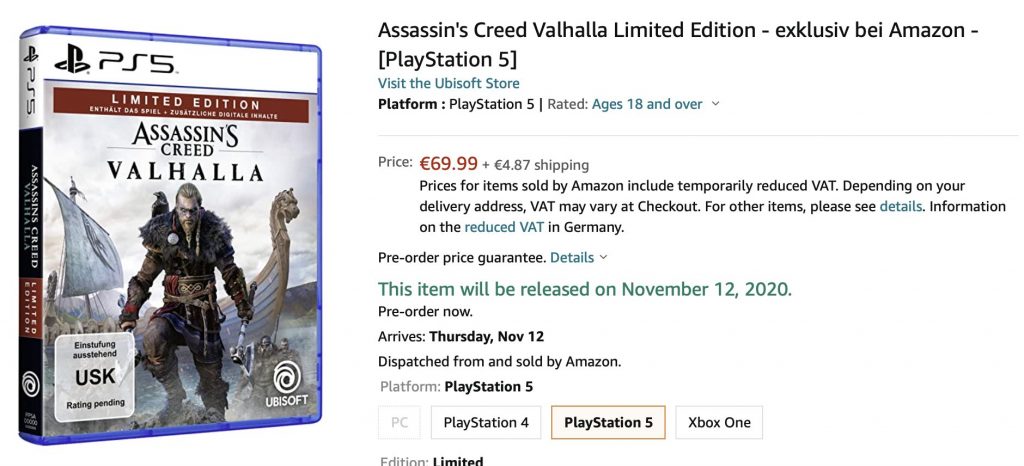 The Playstation 5 is set to release in North America, Japan, New Zealand, South Korea and Australia on November 12th; the rest of the world, including France, Spain and Germany will see the console release on November 19th — which is what makes the November 12th sale listings for the aforementioned titles so interesting.
Here is a full list of games that have been spotted listed for early purchase on the Playstation 5 in Europe on November 12th.
Titles on sale early for the Playstation 5 in Europe
Demon's Souls Remake
Destruction All Stars
Marvel's Spider-Man: Miles Morales
Sackboy: A Big Adventure
Assassin's Creed Valhalla
Call of Duty: Black Ops Cold War
Devil May Cry 5 Special Edition
Dirt 5
Fortnite
Godfall
Just Dance 2021
Maneater
Marvel's Avengers
NBA 2K21
Observer: System Redux
Watch Dogs: Legion
What do you think of the titles on sale early for the Playstation 5 in Europe? Would you still buy the games even if the console were not yet available? Sound off in the comments.