"My mother was a Companion. And her mother. And all the women in my family, back to Hrotti Blackblade. I stayed with my father in the woods until I was old enough for my Trial. We hunted everything there was to hunt… Good training. Ma didn't live long enough to see me join, but I fight to honor her and all my Shield-Sisters through time."
Cosplayer extraordinaire Irine Meier has already proven that she can channel futuristic vibe with her impressive Cyberpunk 2077 cosplay, but can she accurately represent the medieval fantasy world of The Elder Scrolls V: Skyrim?
The answer, as you may have guessed, is a resounding yes, as she proves with this amazing Aela the Huntress cosplay. Irine brings the Nord werewolf, expert archery trainer, thief and member of The Companions to life and then some in the following gallery.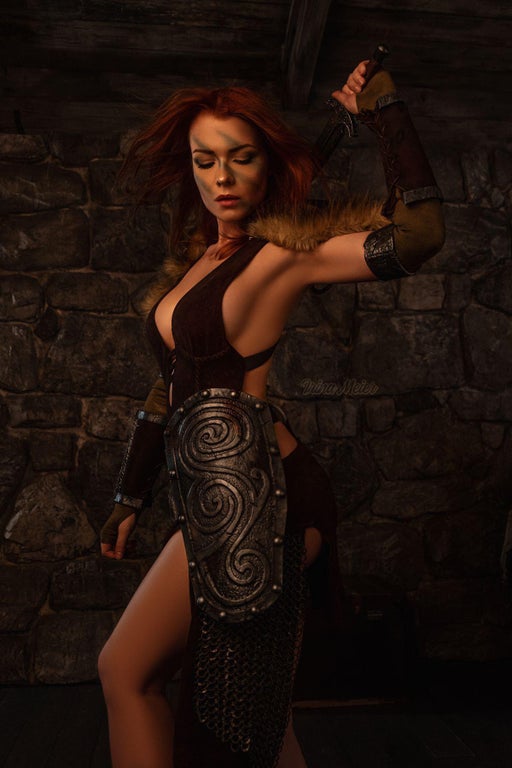 Aela the Huntress is voiced in-game by Claudia Christian. Claudia also voices several other female characters in Skyrim.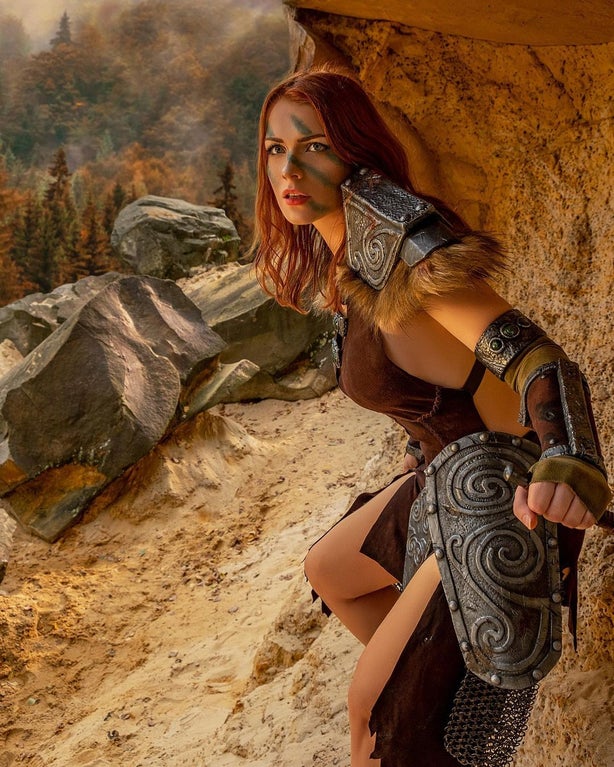 What did you think of this Aela the Huntress cosplay by Irine Meier? Show Irine some support by following her on Twitter, Liking her on Facebook or checking our her Etsy shop for prints and posters of her cosplay and modeling work.