Genshin Impact, the vast, magical, open-world action role-playing-game from miHoYo has only been out for a few months now (the game was released on September 28th) but already cosplayers have been killing it with their cosplay renditions of popular characters from the game.
Last time around we featured Hendoart's Jean cosplay, which brought the regal Acting Grandmaster of the Knights of Favonius to life.
This time around we're featuring renowned gamer and cosplayer Alodia Gosiengfiao, who brings Jean's acquaintance, Lisa, the librarian of the Knights of Favonius to life with aplomb from the purple and white dress embroidered with gold to the curly brown hair to the astute demeanor. The following are our favorite shots of Alodia's Lisa from Genshin Impact cosplay.
According to Lisa's description from the official Genshin Impact website, she's an intelligent woman who loves napping. She also has a calm and composed demeanor.
"She is an intellectual witch who can never get enough naps. As the Librarian of the Knights of Favonius, Lisa is smart in that she always knows exactly what to do with whatever troubles her. As much as she loves her sleep, she still manages to keep everything under control in a calm, composed manner."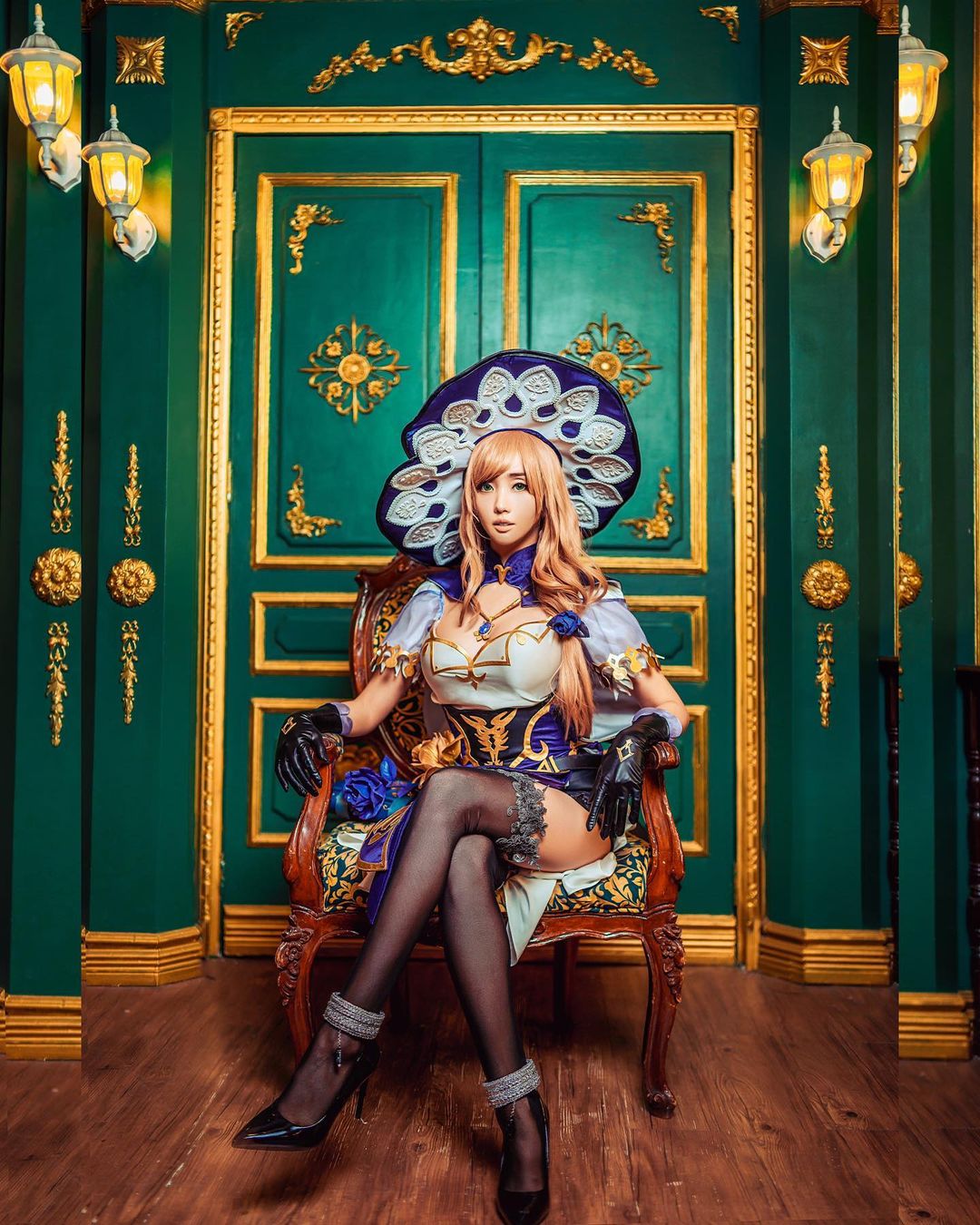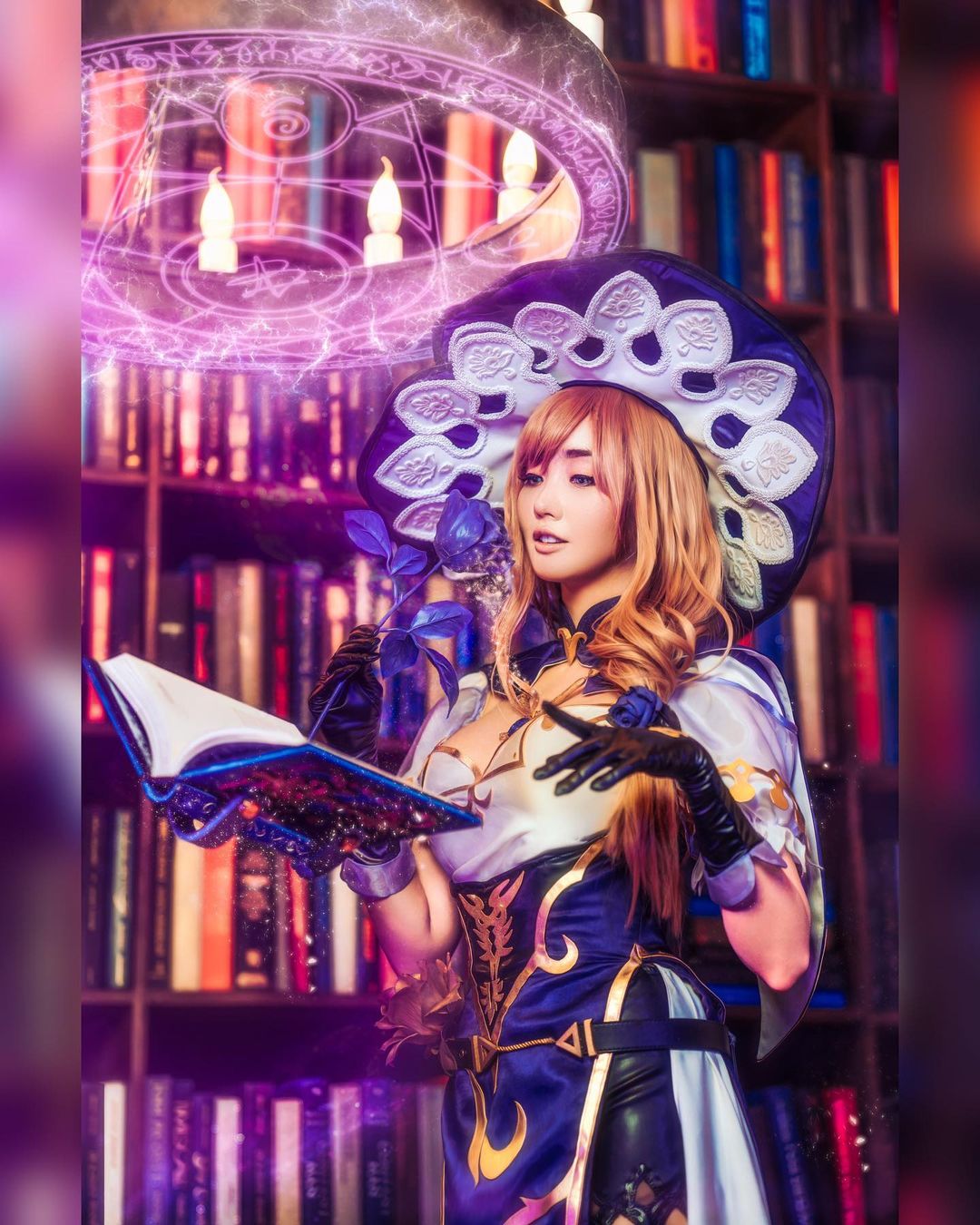 Also from the official Lisa from Genshin Impact description: "The librarian of the Knights of Favonius. In addition to her elegance and charm, Lisa is also highly educated. She is said to have been the most talented sorceress to study at the Sumeru Arcademia in the last two centuries. It is known that Lisa chose to return to Mondstadt after two years of advanced study in Sumeru, but the reason for the decision is not. Lisa currently serves as a librarian in the Knights of Favonius."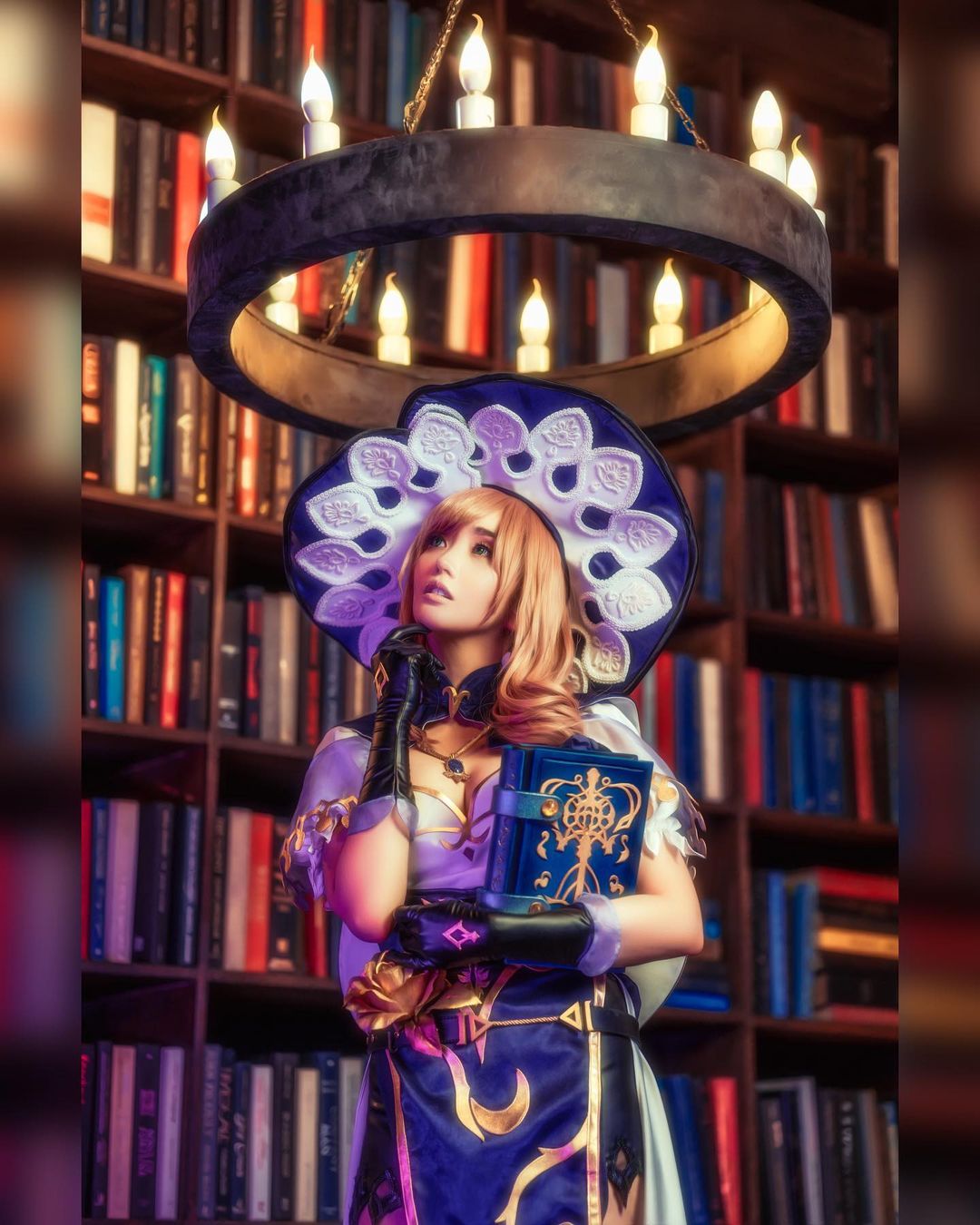 Lisa was deemed by the Sumeru Arcademia to be their "most distinguished graduate in the past two centuries." Seems like a pretty high honor, to say the least.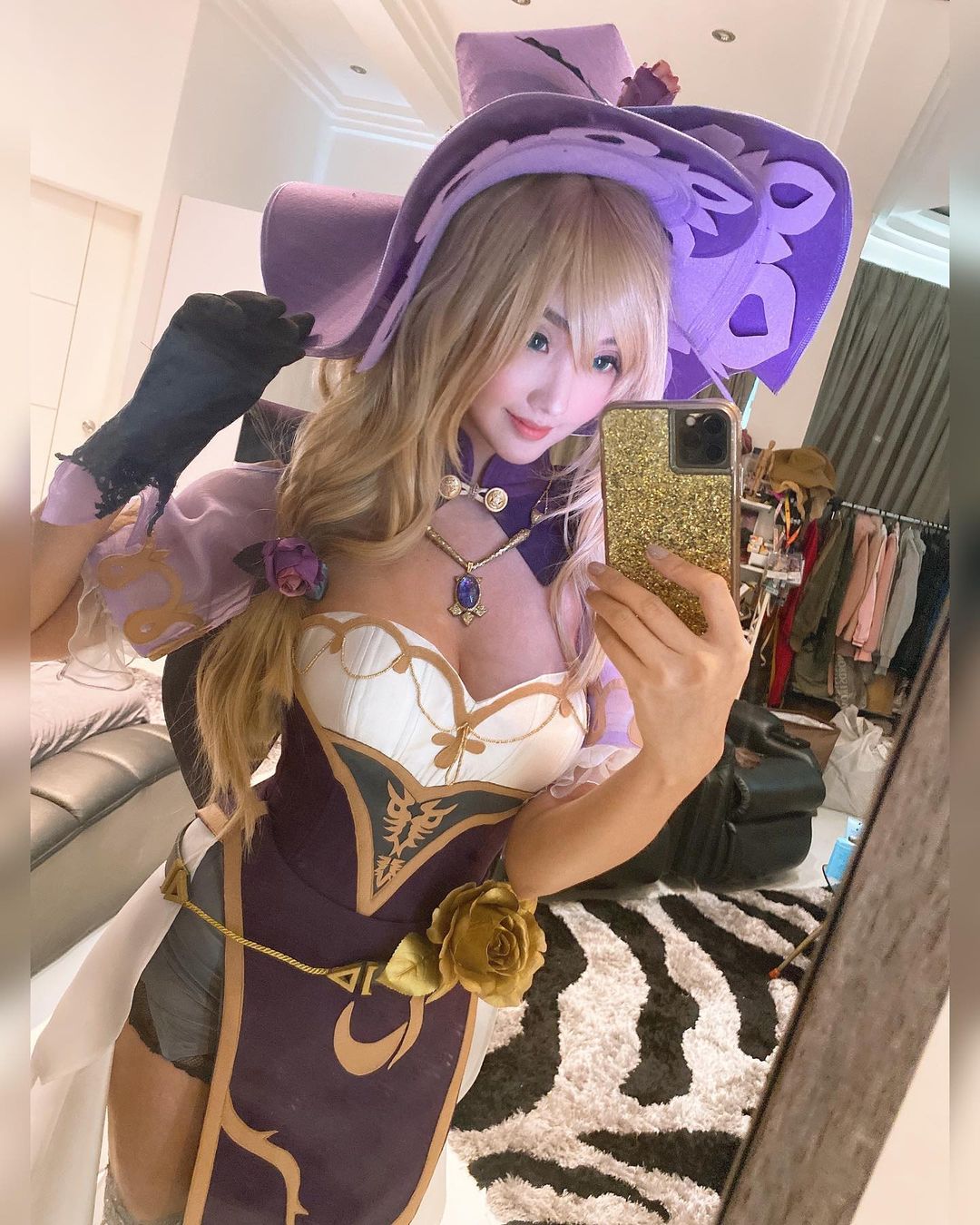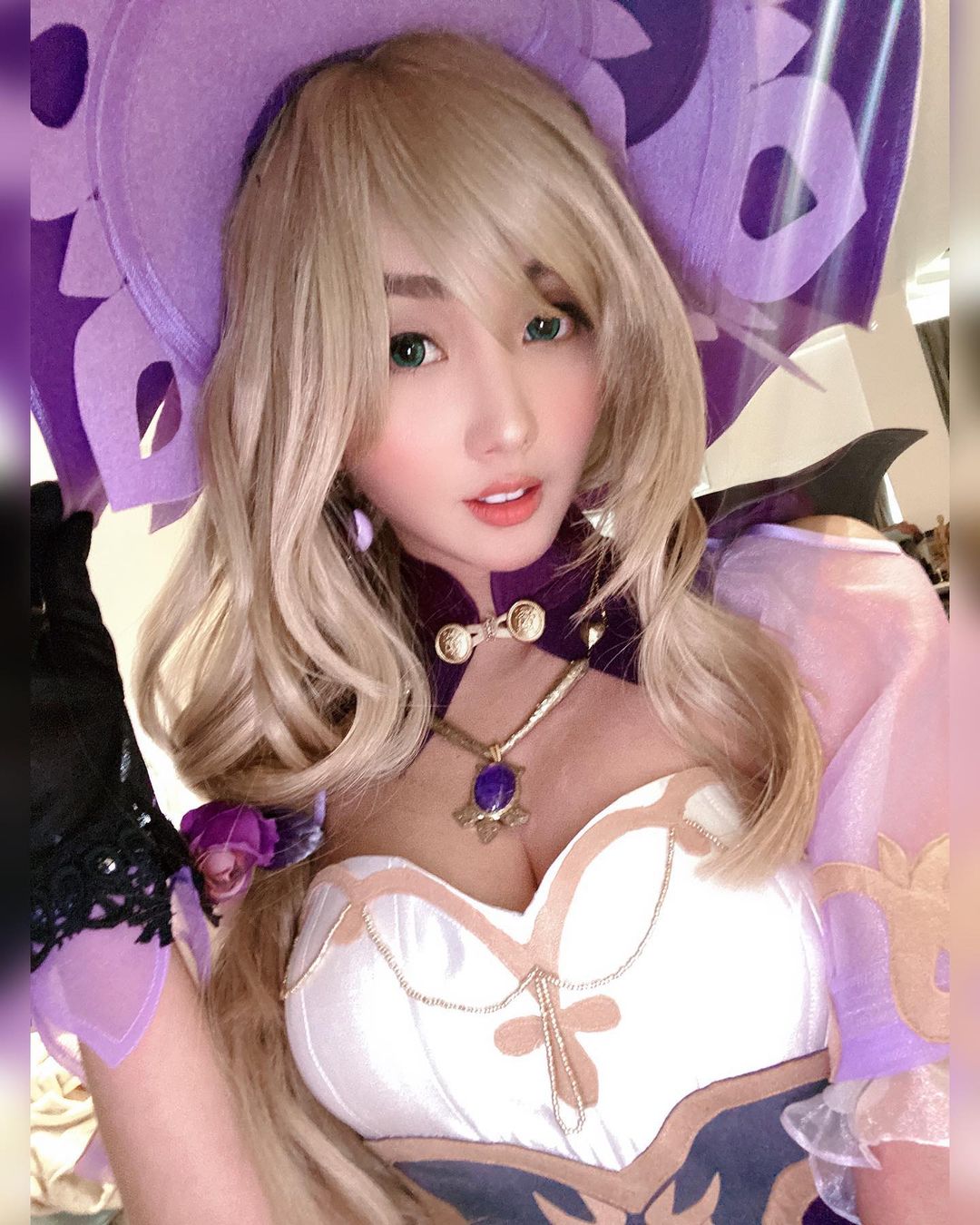 What do you think of this Lisa from Genshin Impact cosplay by Alodia Gosiengfiao? To show Alodia's work some support, follow her on TikTok or Like her on her Facebook.