There are a few different definitions for the word "chimera." One being the chimera from Greek mythology, "a fire-breathing female monster with a lion's head, a goat's body, and a serpent's tail." And another being, "a thing that is hoped or wished for but in fact is illusory or impossible to achieve," which may be the premise for the brand-new XCOM game, XCOM: Chimera Squad, revealed earlier this morning:
Chimera Squad, a play on Suicide Squad or Mission: Impossible where a group of inharmonious characters must come together to take on a seemingly impossible task that no one else could otherwise? (Or maybe we're reading too much into it and ignoring the obvious, a Greek chimera as the team's logo.) We're digging it. The official synopsis from the trailer:
Welcome to City 31, the beacon city of a new life on Earth – one where humans, aliens and hybrids now coexist under a post-war period of fragile peace. Dangerous conspiracy groups threaten to upend that peace, however, and Chimera Squad has been mobilized to investigate and put an end to those threats.
Curious to see XCOM: Chimera Squad in action? Check out the brand-new gameplay trailer, also revealed earlier today:
Turn-based action in the XCOM universe looks like it could be a lot of fun. Is this just a smaller, more comedy-focused game to tide us over before XCOM 3?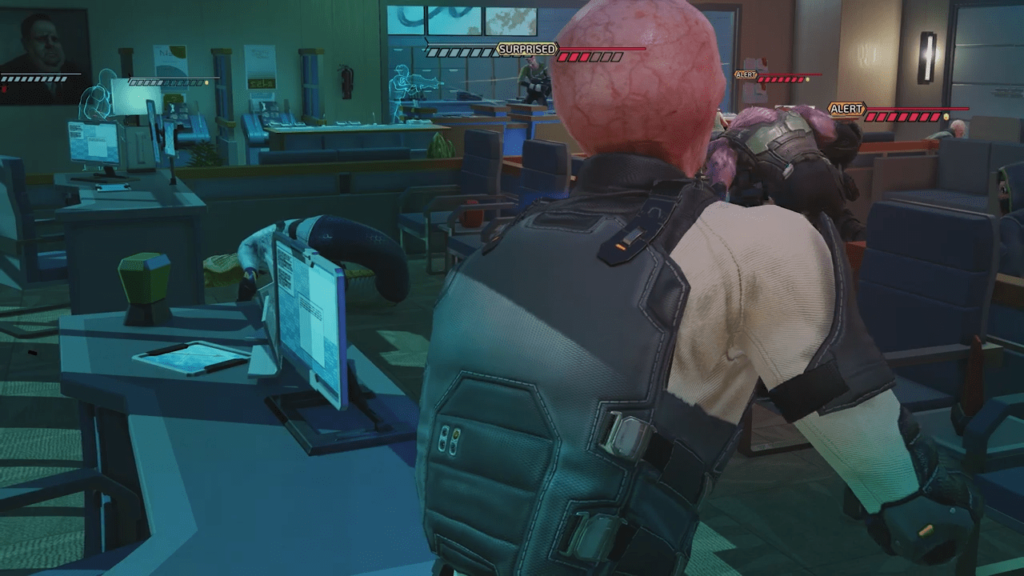 XCOM: Chimera Squad releases on April 24th for the low price of $10.