"But you know, happiness can be found even in the darkest of times, if one only remembers to turn on the light." — Harry Potter and the Prisoner of Azkaban
Get ready to say hi to Harry, Hermione, Ron, Hagrid and more in Minecraft; the recently announced Witchcraft and Wizardy combines the imaginative fantasy narrative of J.K. Rowling's Harry Potter with Markus "Notch" Persson's sandbox video game — and judging from this release trailer alone, it's already shaping up to be a mutual masterpiece for both franchises.
Players will assume the role of a fledgling wizard enrolled in Hogwarts School of Witchcraft and Wizardry, the school of magic surreptitiously located in Britain and the primary setting of the Harry Potter books and films.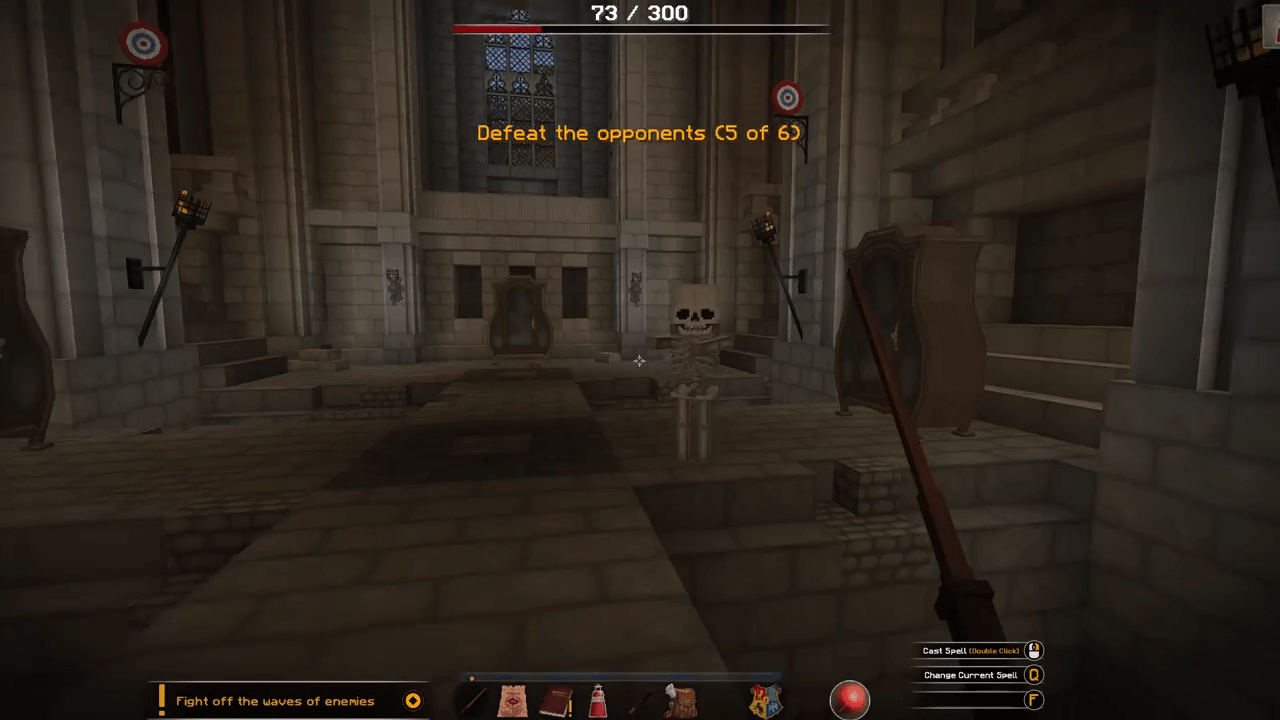 Here you'll attend classes alongside the main movie cast, honing your craft and learning new spells. From there, you'll be able to unlock new areas of Hogwarts to explore and as a result, encounter new NPCs and resulting side quests.
Are you ready to let some magic into your Minecraft adventures? Let us know in the comments.