EA Sports had plans to reveal a first look at the latest installment of its long-running NFL franchise, Madden NFL 21 tomorrow morning but those plans have been delayed for an indeterminate amount of time as a result of the nationwide tumult due to George Floyd's death while in police custody.
An official statement from EA SPORTS pic.twitter.com/MKdgJjvKJB

— Madden NFL 21 (@EAMaddenNFL) May 31, 2020
The full statement from EA:
"Tomorrow, we had committed to celebrating Madden NFL 21 with you, but we're not going to do that now."

"We stand with our African American/Black community of friends, players, colleagues and partners. Our immediate attention is on actions we can take to drive change against the unjust treatment and systemic bias that is plaguing the nation and our world."

"We'll find another time to talk football with you. Because this is bigger than a game, bigger than sports, and needs all of us to stand together and commit to change."
The video game company's statement is a direct contrast to the decision they made concerning Colin Kaepernick, whose name was censored from YG's "Big Bank" song on the Madden 19 soundtrack. Kaepernick, former quarterback for the San Francisco 49ers, protested the United States national anthem during the 2016 season by kneeling. "I am not going to stand up to show pride in a flag for a country that oppresses black people and people of color," Kaepernick said in an interview with NFL media. "To me, this is bigger than football and it would be selfish on my part to look the other way. There are bodies in the street and people getting paid leave and getting away with murder."
EA went on to apologize for their decision. "We made an unfortunate mistake with our Madden NFL soundtrack," EA said in a statement. "Members of our team misunderstood the fact that while we don't have rights to include Colin Kaepernick in the game, this doesn't affect soundtracks. We messed up, and the edit should never have happened. We will make it right, with an update to Madden NFL 19 on August 6 that will include the reference again. We meant no disrespect, and we apologize to Colin, to YG and Big Sean, to the NFL, to all of their fans and our players for this mistake."
1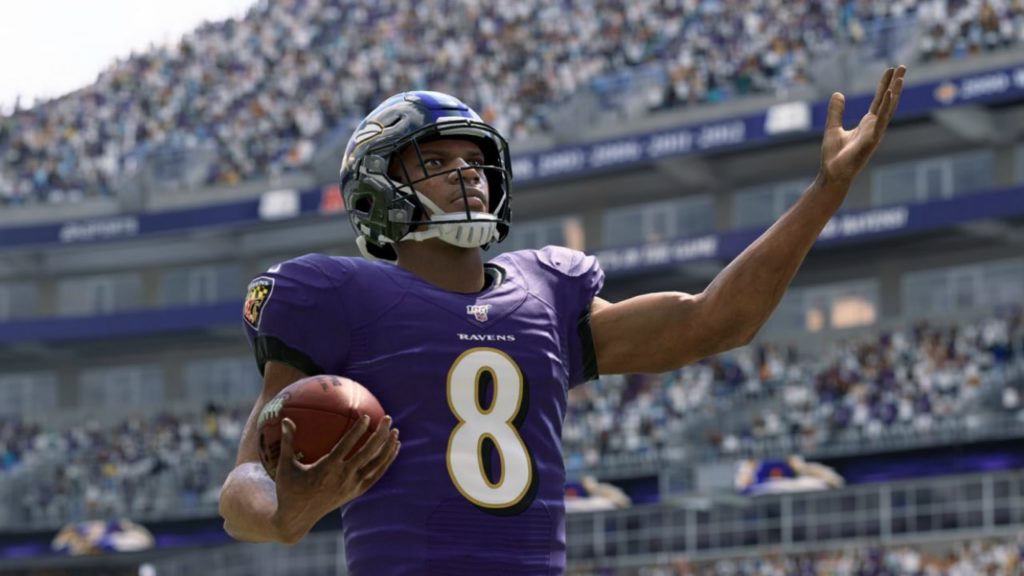 The Madden NFL 21 announcement was expected to officially reveal Baltimore Ravens quarterback Lamar Jackson as the title's cover athlete; Jackson accidentally leaked that he'd be the cover athlete during a Zoom media conference with media in late April.
Update: Here's the official Madden NFL 21 gameplay trailer, initiallly released on June 16th, 2020:
What do you think of EA Sports' decision to delay the Madden NFL 21 trailer? Let us know in the comments.