Wild Bouffalant grazing on the prairie alongside fluttering Vivillon. Elegant Swanna gliding over muddy floodplains and between sandstone mesas. An enormous Wailmer surfacing for air in bright, blue ocean water. And a Pikachu nibbling on an apple. Is the free-roaming Pokemon next-generation video game we've been waiting for finally here?
Not exactly, but it's the closest we've been yet, as a brand-new Pokemon Snap adventure is coming to the Nintendo Switch. The game will be developed by Bandai Namco Studios, who has also teamed up with Nintendo on the Super Smash Bros. series.
The surprise trailer, revealed earlier today by The Pokemon Company in a special Pokemon Presents video presentation also features a Zangoose, enormous claws and all, standing on a moonlit beach; a Dodrio tossing a piece of fruit up in the air and catching it in its beak; a Pichu and a Scorbunny frolicking together; an adorable Squirtle riding on a Lapras' back; flying Pelippers; a stamping Torterra; a beach-faring Blastoise and plenty more Pokemon.
According to the official New Pokemon Snap page, "In New Pokemon Snap, you'll explore deserts, jungles, and more as you photograph fan-favorite Pokemon and discover never-before-seen Pokemon expressions and behaviors."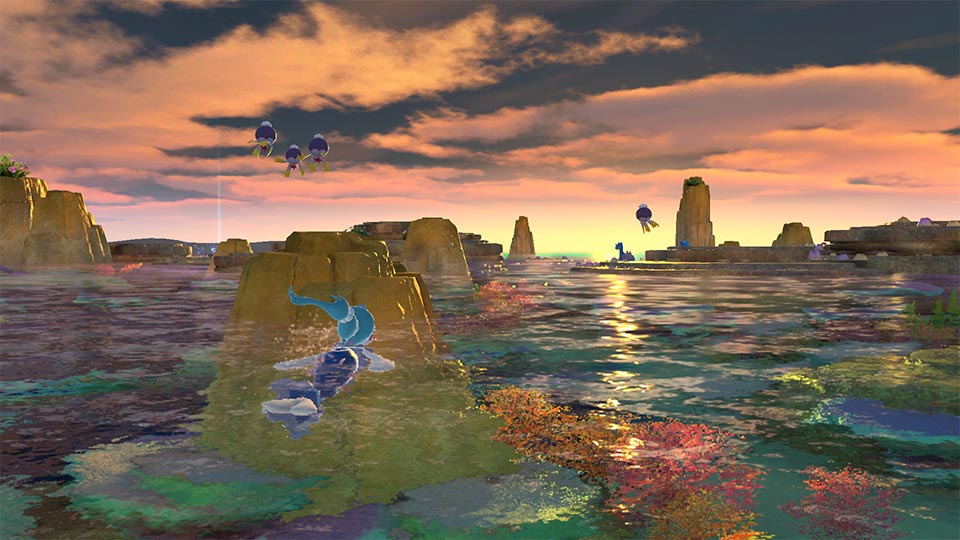 The original Pokemon Snap was released for the Nintendo 64 in 1999 and became a cult-classic among fans and critics alike. Snap's playstyle, which will be reinstated on the Switch installment, featured first-person rail shooter and simulation characteristics, and followed players in the role of Todd Snap, Pokemon photographer. Todd, the Pokemon universe's equivalent of a National Geographic photojournalist, made his way through Pokemon Island at the behest of Professor Oak, looking for the best shots of Pokemon possible. Pokemon Snap showcased seven different levels: Beach, Tunnel, Volcano, River, Cave, Valley, and the bonus level, "Rainbow Cloud." Snap also
Grab your cameras, PokeFans. There's been no official release date yet for the Switch installment of Pokemon Snap, tentatively titled New Pokemon Snap, but we'll keep you updated.