Valorant, the free-to-play, tactical first-person shooter from League of Legends and Legends of Runeterra developer Riot Games has only been around since the beginning of the month but already the publisher is taking aim at the future of the game.
Riot released a video with Valorant executive producer Anna "SuperCakes" Donlon what to expect in the game's sights for the near future.
Executive Producer @RiotSuperCakes checking in from home on the launch of VALORANT and our future plans. Watch to learn more about what's up next for VALORANT. pic.twitter.com/xPZ13gOQMS

— VALORANT (@PlayVALORANT) June 29, 2020
Among quality-of-life changes such as Early Surrender, which will allow players who feel that a battle is too lopsided to recover from to yield before all their players are killed; Remake, for restarting games when unforeseen circumstances such as a player disconnecting for several rounds; Timeouts and Streamer modes, perhaps the most exciting updates are the plans to include several new Agents a year and the compartmentalization of the Valorant seasons into Episodes, which will last about six months, with three Acts per Episode.
"Agents will release at the beginning of an act, so if your math skills are awesome, you've figured out that we're targeting about six agents a year," Donlon explains in the video update. The last Agent to be revealed in Valorant was Reyna, the vampiric Duelist who feeds off getting kills, which allow her to heal, gain buffs and turn invisible. Reyna was announced only three days before Valorant's official launch.
The silhouette of the next Agent to be revealed looks to have his/her's arms folded, with a spiky haircut and a sub-machine gun slung from their hip. This still mysterious Agent should be revealed sometime in August with the inception of the next Valorant Act.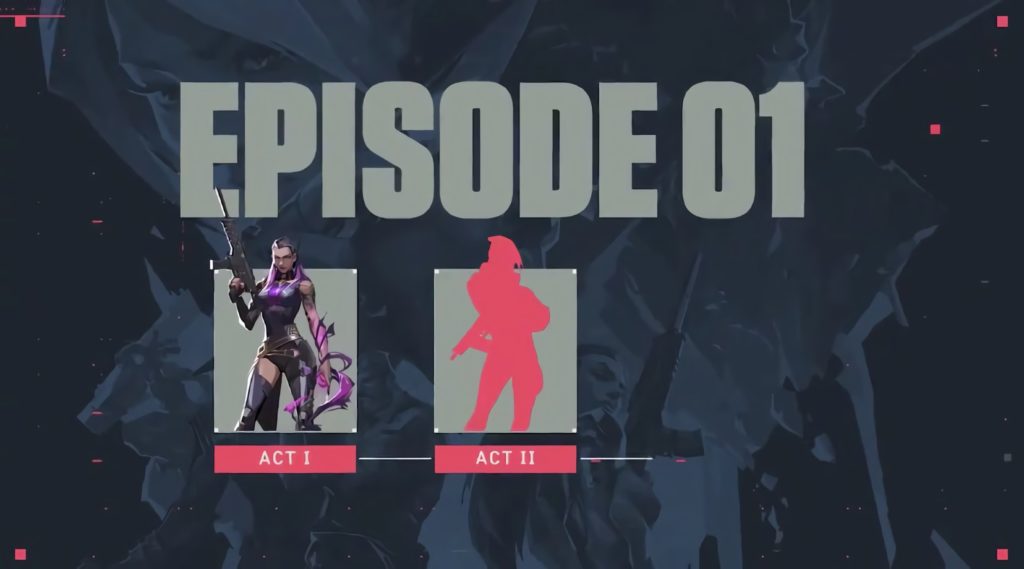 Other changes mentioned in the video update by Anna Donlon included major features likely accompanying the launch of each Valorant episode, such as a Map, but the Riot Games team will still likely test it as they go. There will also potentially be another new mode included before Episode 02 stars. Riot also encourages players to continue to report toxic players in the community; players will soon see if their efforts to bring a hostile or toxic player in-line had any effect through in-game notifications.
What do you think of the Episode and Agent release schedule for Valorant? Will the new Valorant agent add some much needed spice and variety to the first-person shooter's gameplay? Let us know in the comments.