We can hear the sweet, sweet sounds of the Donkey Kong Country theme song bopping in our heads already. That's because Nintendo is adding some heavy hitters to their collection of retro games on the Switch Online subscription service, including the third-best-selling game of all time on the SNES — Rare's 1994's side-scrolling sensation — yes, Donkey Kong Country.
DKC wasn't only financially successful; the game was hailed by critics as having fluent, lively gameplay; excellent replay value; and groundbreaking visuals, especially for a system that was supposedly on its last leg thanks to the impending release of next-generation consoles such as the Sony Playstation. The visuals were considered groundbreaking primarily due to a new compression technique developer Rare had implemented which made DKC one of the first home console games with pre-rendered, highly detailed, 3D model sprites.
Donkey Kong Country Switch Online announcement
Three more titles will be added to the #NES & #SNES – #NintendoSwitchOnline collection on 7/15, including #DonkeyKong Country!

Super NES – Nintendo Switch Online:
・Donkey Kong Country
・Natsume Championship Wrestling
NES – Nintendo Switch Online:
・The Immortal pic.twitter.com/dNQ5A1yQhD

— Nintendo of America (@NintendoAmerica) July 8, 2020
The game featured a redesigned Donkey Kong and his nephew Diddy Kong as they sought to reclaim their pilfered "Banana Hoard" from reptilian adversaries King K. Rool and his Kremling army.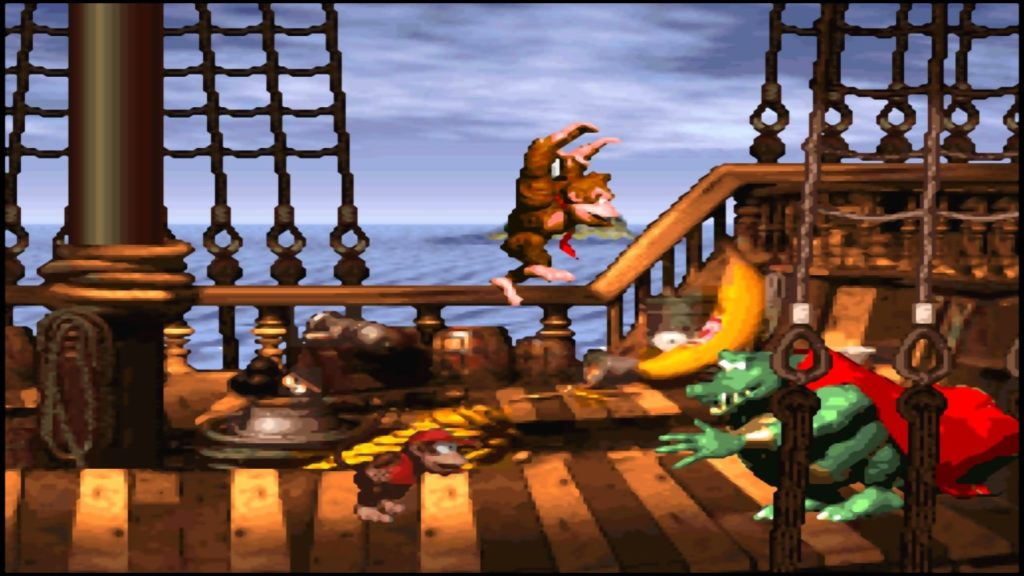 The other SNES game to be included to the Switch Online library is Natsume Wresting Championship, a more obscure but surprisingly intricate pro wrestling game. Though unlicensed, Natsume Wrestling Championship features a colorful cast of characters such as Asteroid, a 6'4," 270-pound behemoth with a conspicuous likeness to Andre the Giant; the lightning-fast Viper; and the edgily-named Fangz. Alright, so maybe not the most colorful cast of characters — but still an enjoyable game for pro wrestling fans to tinker with over a weekend.
The final game being added is called the Immortal, which released on the NES in 1991. Immortal has players assume the role of a young wizard on a quest to find his mentoring wizard, who has mysteriously disappeared. The labyrinthine game is filled with "deadly action, filled 50 chambers of horror, danger, and deception in the form of traps, undead monster, and other vile creatures."
Donkey Kong Country, Natsume Wrestling Championship and Immortal will be added to the respective Super Nintendo and Nintendo Switch Online subscription services on July 15th.
Are you looking forward to the Donkey Kong Country Switch online addition? Let us know in the comments.