When you think of the distinctive voice of the voluble Deadpool, there's one name that comes to mind — well, besides Ryan Reynolds that is. We're talking Nolan North, renowned voice actor (he's also been the voice of Nathan Drake from Uncharted, Desmond Miles from Assassin's Creed and the Penguin from the Batman: Arkham franchise to name a few) who's been the definitive voice of the Merc with a Mouth in myriad forms of Marvel media, including animated films and video games. Most notably, North was the voice actor for the self-titled Deadpool game for the PC, Xbox 360 and Playstation 3, an action hack and slash third-person shooter which captured the character in all his absurdist vulgarity more accurately than any other game to that point.
In a recent interview with Comicbookmovie.com, North, who's voicing Iron Man in the recently released Square-Enix Marvel's Avengers, talked about what it was like to portray Deadpool and if there was any chance a Deadpool video game sequel was in the works.
"I don't know if, at this point in my career, I'd be interested in doing an imitation," North said in regards to putting his own distinctive stamp on such iconic characters as Robert Downey Jr.'s Tony Stark/Iron Man, Ryan Reynold's Deadpool and Bradley Cooper's Rocket Raccoon. "What is the old saying? Imitation is the highest form of flattery, but comparison is…the thief of joy? I think that's it. You don't want to do that. In terms of Rocket Raccoon, they just needed that New Yorker, abrupt and gruff kind of thing; no one ever asked me to do a Bradley Cooper, and that was fine.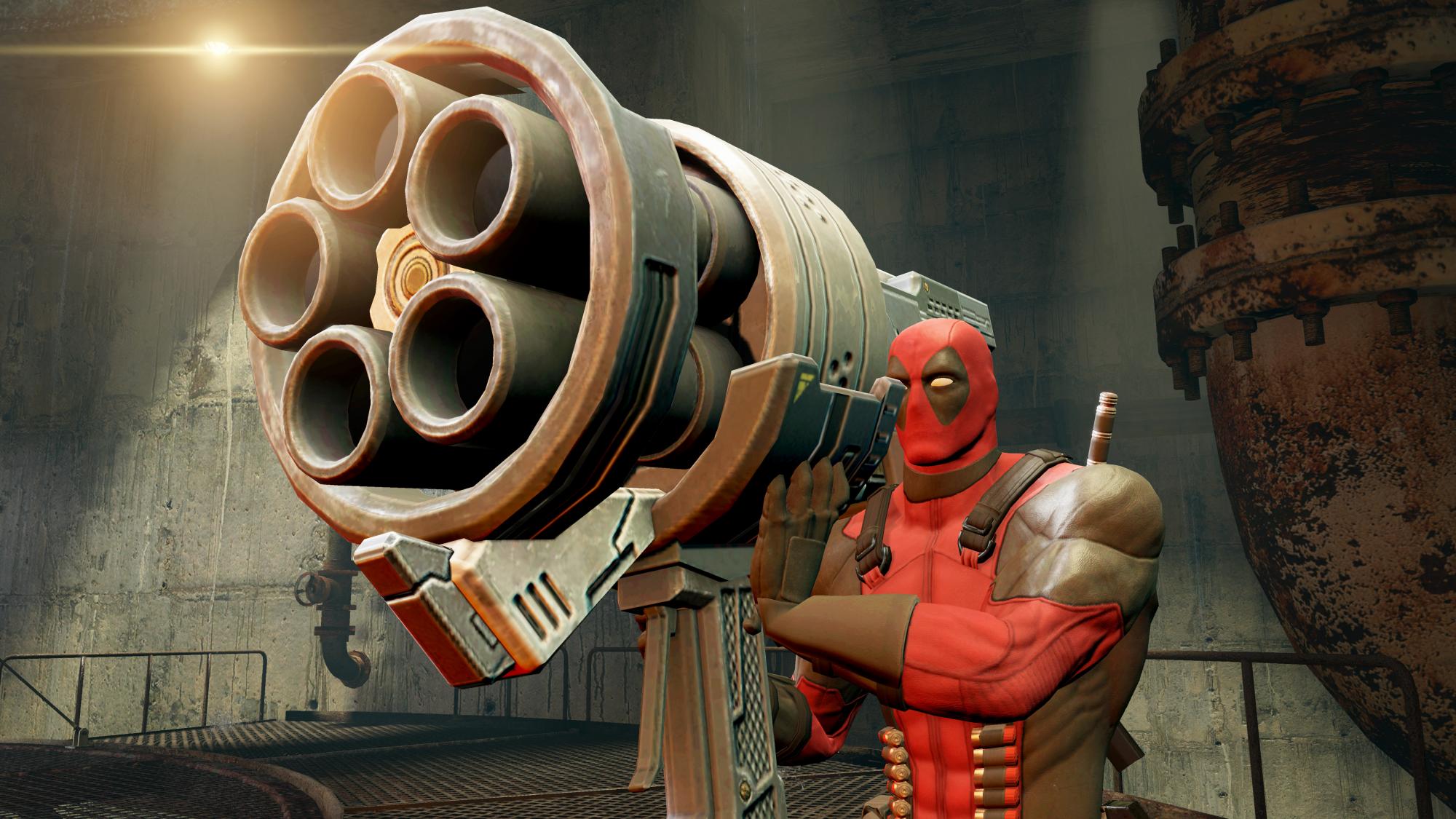 "The Deadpool one is interesting because, technically, I voiced Deadpool before Ryan Reynolds did. That was purely my own thing, clearly. The first time Deadpool ever spoke in anything other than a video game, which I believe John Kassir may have done in the 80s, was Hulk vs. Wolverine which was a direct-to-video film and the first time he spoke in a 'theatrical' release. Craig Kyle, who was one of the producers, said that Ryan Reynolds was a long-time fan and actually praised what I did. He really liked it, and I know he played the video game one time with Jacksepticeye and he had some high praise for me, and I started DM'ing with Ryan on Twitter, telling him, 'You've made me cooler to my kids than I've ever been,' and he's a fan! The only comparison I would give myself with Ryan Reynolds is that we're both fans of Deadpool before we ever did Deadpool. Him probably more so, and I just love what he did, and I've actually been a fan of his since the days he was on Two Guys, a Girl and a Pizza Place. I just think his timing, his wit…he's one of the guys on my bucket list I would love to work with on an on camera role. He's just funny as hell. Or animation! I'd do either with him!"
When asked if the Deadpool video game franchise had any chance of continuing, North said, "I'm trying to get Marvel to do another Deadpool video game, and we could have Ryan come on and do a cameo in the video game."
If both Ryan Reynolds and Nolan North were in the same video game, would that be a fourth wall break inside a fourth wall break? Do you think Nolan North should reprise his role as the voice actor of Deadpool video game sequel? Let us know in the comments.