Although retail listings and preliminary information from the Xbox Games Showcase suggested that Halo Infinite would be available for a Holiday 2021 release, Halo community director Brian Jarrard clarified that even the aforementioned ballpark estimate was likely inaccurate.
"PSA: We haven't locked on [a] release date for Halo Infinite yet," Jarrard said on Twitter. "Anything you see on a retail site is just placeholder/speculation."
PSA: We haven't locked on release date for Halo Infinite yet. Anything you see on a retail site is just placeholder / speculation.

— Brian Jarrard (@ske7ch) September 24, 2020
Halo Infinite, whose Halo franchise has long been regarded as the flagship series for the Xbox, was originally designated as launch title for the Xbox Series S/X's November release. In August, Microsoft and developer 343 Industries announced that they would be delaying the game until sometime in 2021 (which is where the retail listings of Holiday 2021 originated in the first place), with the COVID-19 pandemic and the resulting circumstances of the development team working from home. It's likely that fan backlash over the graphics displayed in the Halo Infinite game demo at the Xbox Games Showcase, which resulted in myriad Craig the Halo Infinite brute memes, was also a determining factor in the Halo Infinite release date postponement.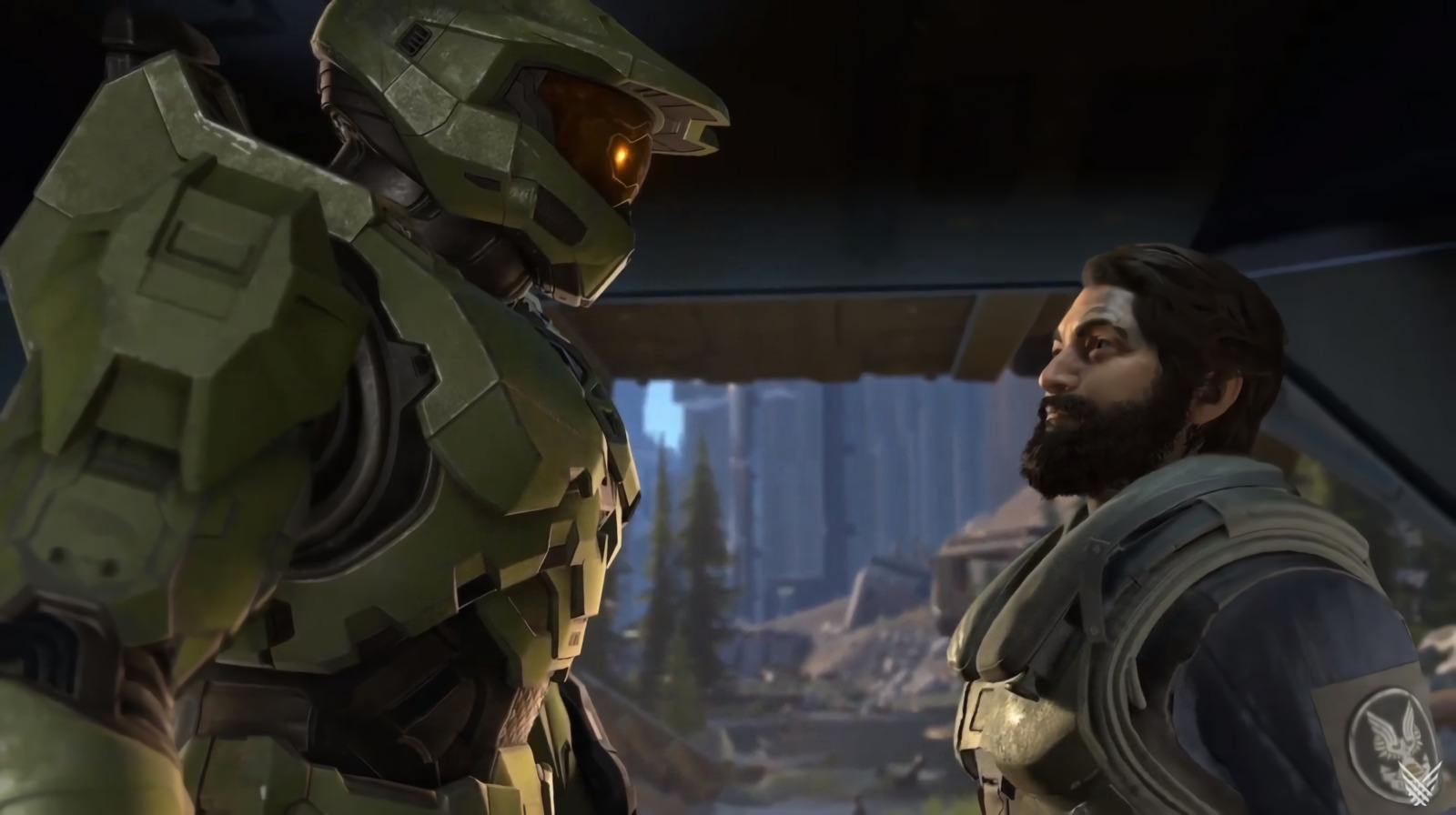 Unfortunately, Jarrard's statement brings no further clarification for the Halo Infinite release date, when in 2021 it might be released, or if the release date is in fact still 2021. Halo Infinite will be released on the Xbox Series S, Xbox Series X and PC platforms and support crossplay between them. It will also release for the Xbox One.
An anonymous developer at 343 Industries who goes by the handle Qilin and uses Post Malone's face as an avatar, promises that it "won't be too long before Halo Infinite's release and that "We're definitely taking our time to perfect this now that we got a delay." Qilin added, "It's all worth it trust me. I wanted the delay to happen." Although it's speculated that Qilin may be a fake account impersonating a developer at 343 Industries, the account has had a track record for hyping announcements for the game before they're officially released, so believe what you will.
What do you think of the ambiguity behind the Halo Infinite release date? Do you think 343 Industries should take as much time as possible to ensure the game remains a marquee franchise for the Xbox and Microsoft name? Sound off in the comments.