Zarude, the newest mythical Pokemon introduced in Pokemon Sword and Shield is a Dark/Grass dual-type and the focal point of the upcoming 23rd animated Pokemon film, Pokemon the Movie: Secrets of the Jungle. Secrets of the Jungle was set to release in Japan over the summer but delayed as a result of the COVID-19 pandemic, meaning the prehensile vine slinging simian was available only to those who pre-ordered those movie tickets. For a limited time however, Nintendo/The Pokemon Company are making Zarude available to the rest of the world. Wondering how to get Zarude in Pokemon Sword and Shield?
How to get Zarude in Pokemon Sword and Shield
To obtain your own Mythical Zarude in Pokemon Sword and Shield, head over to the official Pokemon Trainer Club website and sign up for the Pokemon Club Newsletter by November 20th. Make sure that you don't deselect the e-mail notifications options that accompany a membership or you won't receive the download code for Zarude through which the Mythical Pokemon can be redeemed in-game. If you're already signed up for the club and the newsletter, you should receive the code without any extra actions taken.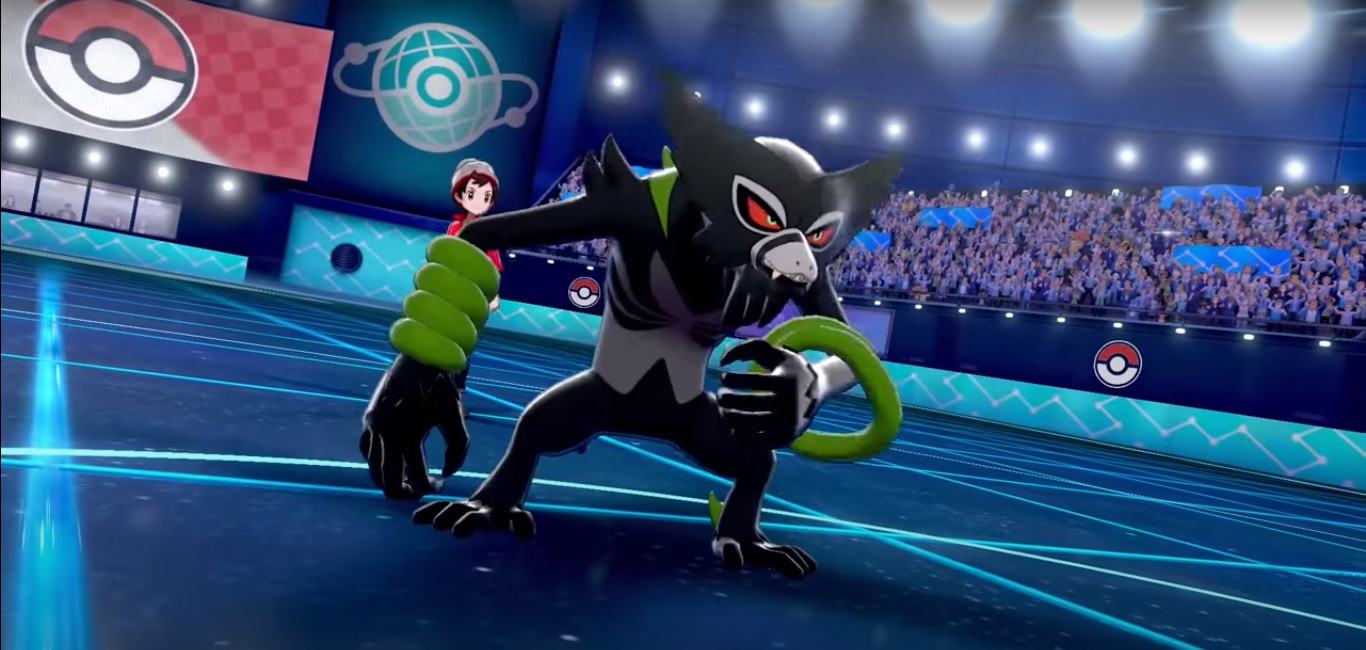 Nintendo has stated that the e-mail redemption codes for Zarude should arrive by December 11th.
Although Rillaboom has already established itself as a powerful simian Grass-type in Pokemon Sword and Shield, Zarude should be a substantial force in the competitive battling meta as well – and not a Pokemon to monkey around with; it'll come into the game at Level 60 with the moves Close Combat, Power Whip, Swagger and Snarl as well as the Leaf Guard ability, which will prevent Zarude from being hit with a major status condition while the Sunny Day weather effect is active.
Zarude stats and suggested moveset
Zarude's base stat spread of 105/120/105/70/95/105 is very well-rounded and its total base stat of 600 puts it on the level of other renowned competitive battling Pokemon such as Tyranitar, Garchomp and Genesect. A good moveset for a fully-leveled Zarude would be Bulk Up/Jungle Healing/Darkest Lariat/Close Combat and Life Orb as an equipped item. Power Whip is also a viable move in place of Close Combat in the last move slot, because it's a powerful Grass move from which Zarude gains STAB-bonus and helps it take on pesky Pokemon such as Clefable and Toxapex one-on-one.
Jungle Healing, which Zarude learns at Level 90, may very well prove to be its most defining move. Jungle Healing is a Grass-type move which "Restores team's HP and cures status conditions," meaning Zarude can switch into widely used status condition moves like Scald, Discharge, and Toxic. Zarude matches up very well against popular Pokemon in the top tier of competitive battling such as Garchomp, Zygarde, Suicune, Swampert and Excadrill, Ferrothorn, Blissey and Aegislash.
Are you excited to get Zarude in Pokemon Sword and Shield? Make sure you sign up for the official Pokemon Club Newsletter to add Zarude to your roster.